Outfits can sometimes pull in different directions… like us trying to hoist a sail! With this in mind, we've made it all the more easy to look sea-mless this summer in matching sailor themed styles.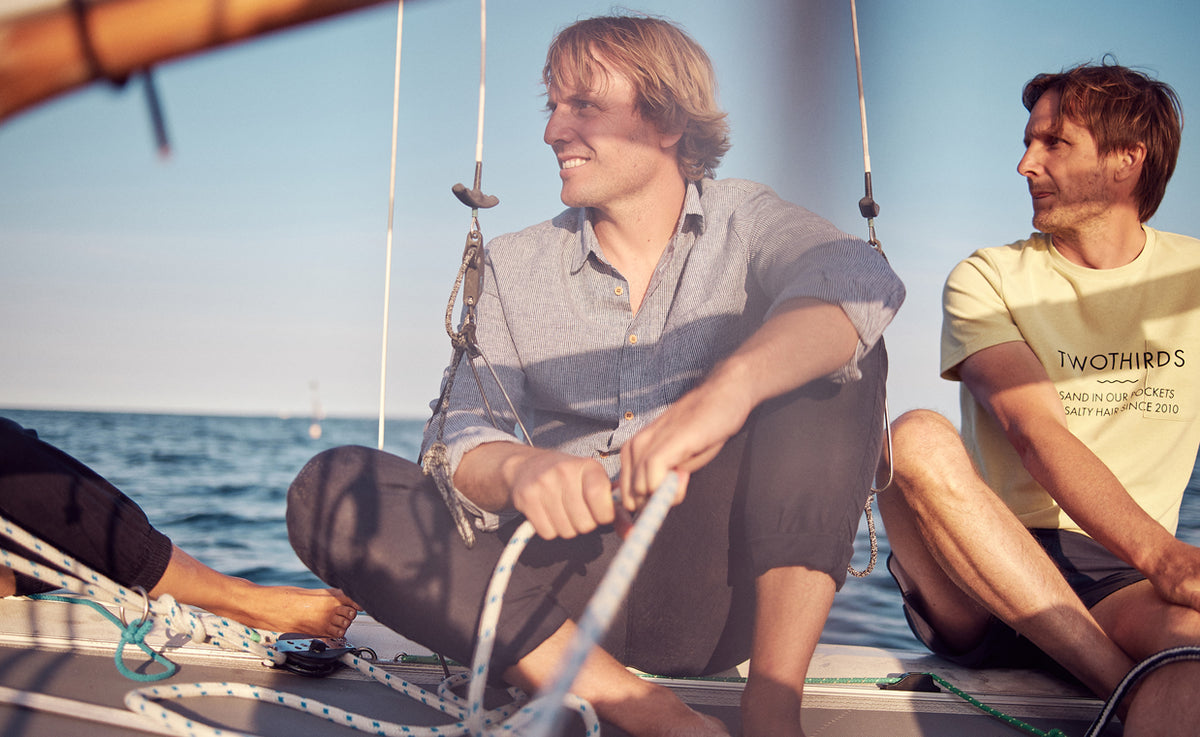 The Baltic Sea offers the promise of calm waters and soft light, properties we aim to reflect in our garments.
A place of simple pleasures and home comforts, our favourite spot in the region never fails to give us joy.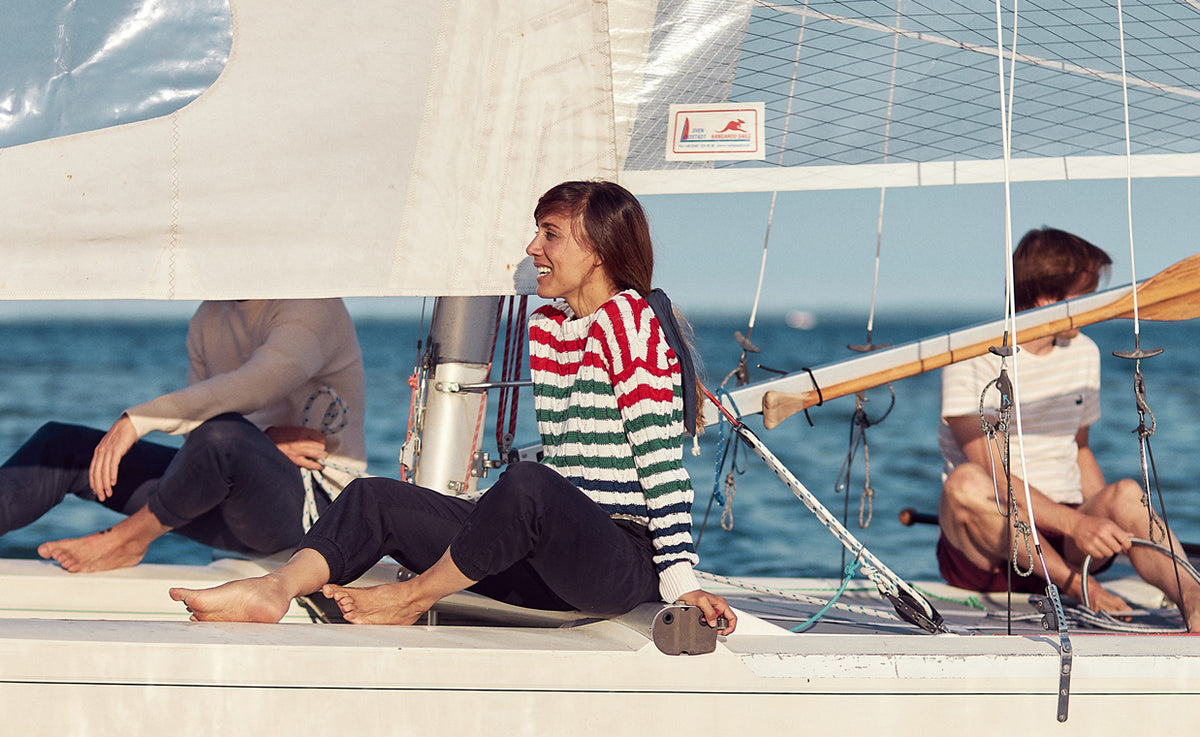 The sailor look has and always will be defined by strong stripes. We've paired this with a special braided knit for the warmth we need on a cold evening.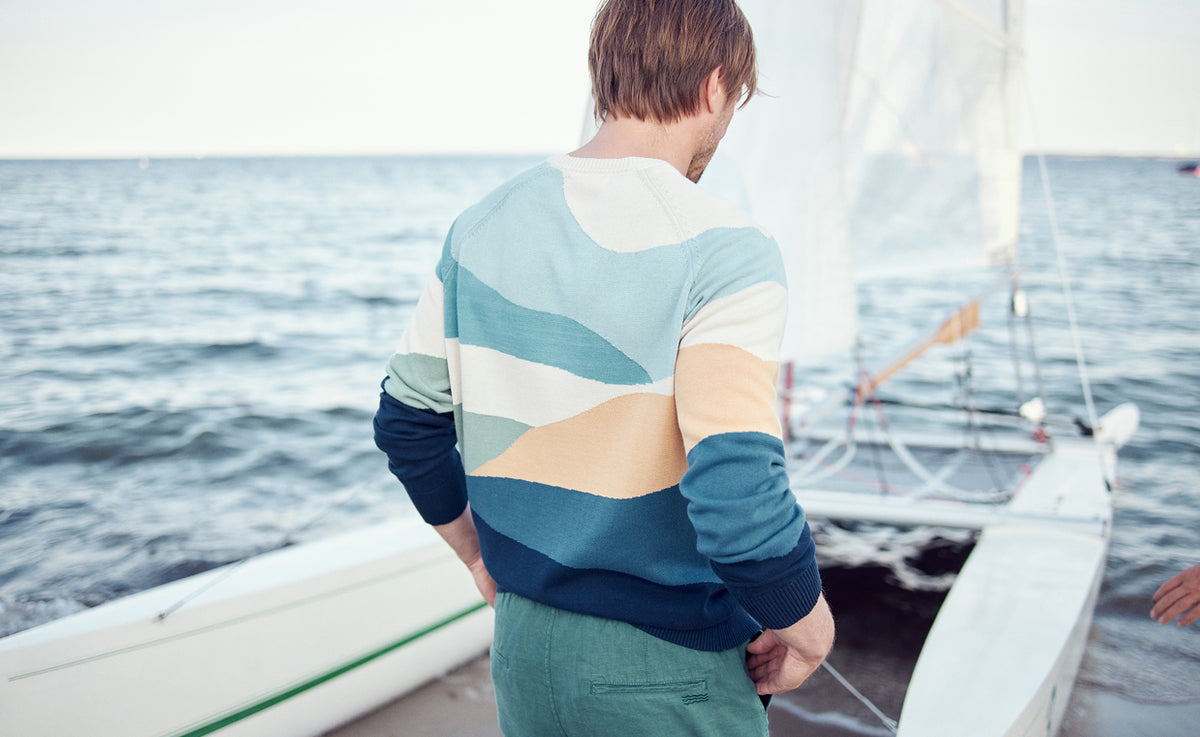 For the men's knit, we chose a dark navy tone to go with the rippled texture and wavy design. Smart, nautical and super soft.
Our Ceycén trousers are made of linen - a sustainable fabric that allows us and you to leave a smaller footprint on the earth. And our organic cotton jacket is braced for every element.