We land in Lanzarote, excited to explore this sub-tropical island and all it has to hold. Listen to the playlist below while following in our footsteps!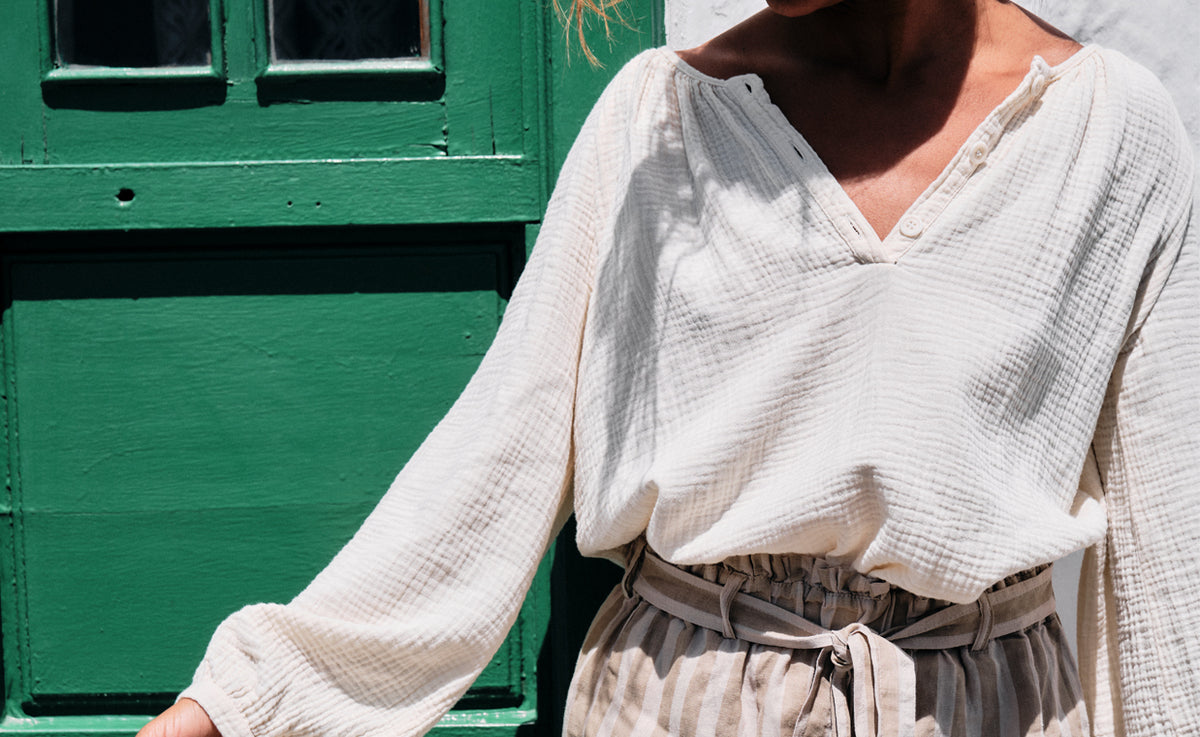 A stroll through a typical white town built from volcanic rock, leads to doorways the colour of cacti: a vivid green. The vibe is chilled. The weather, warm. Our kind of contradiction.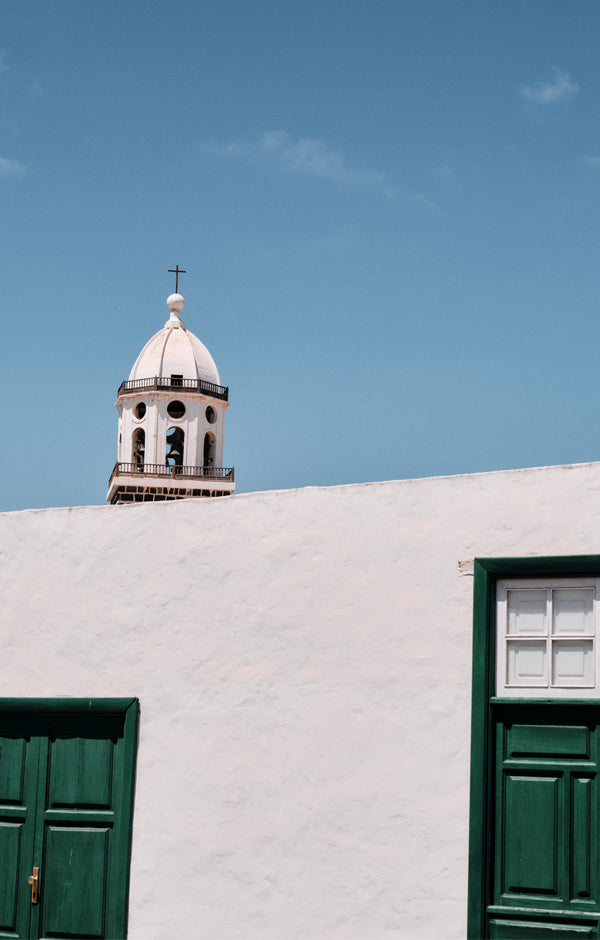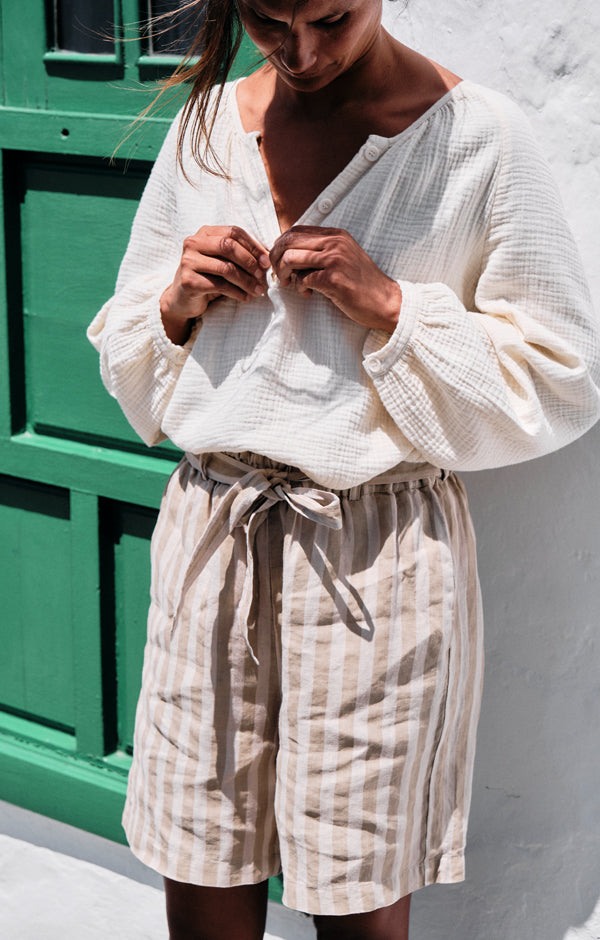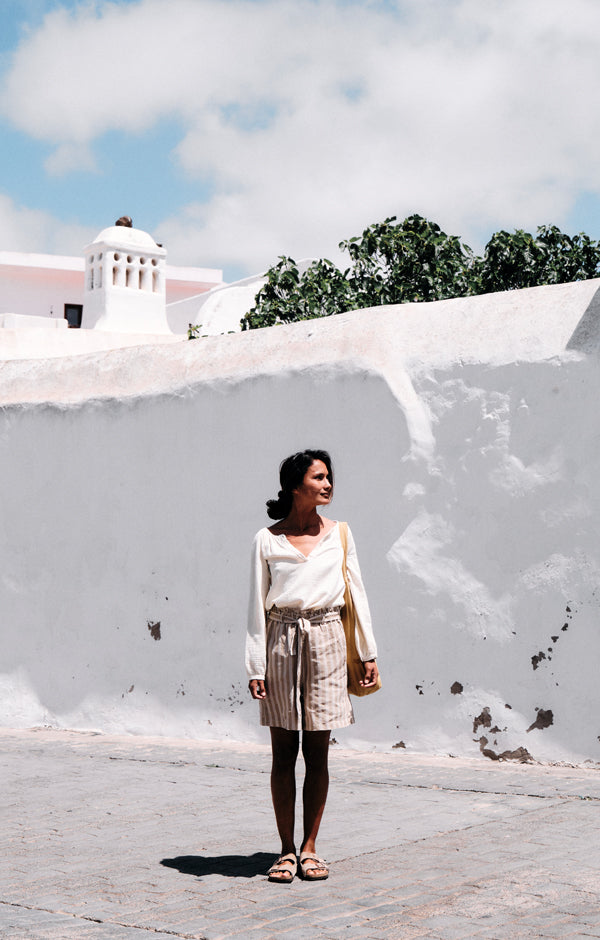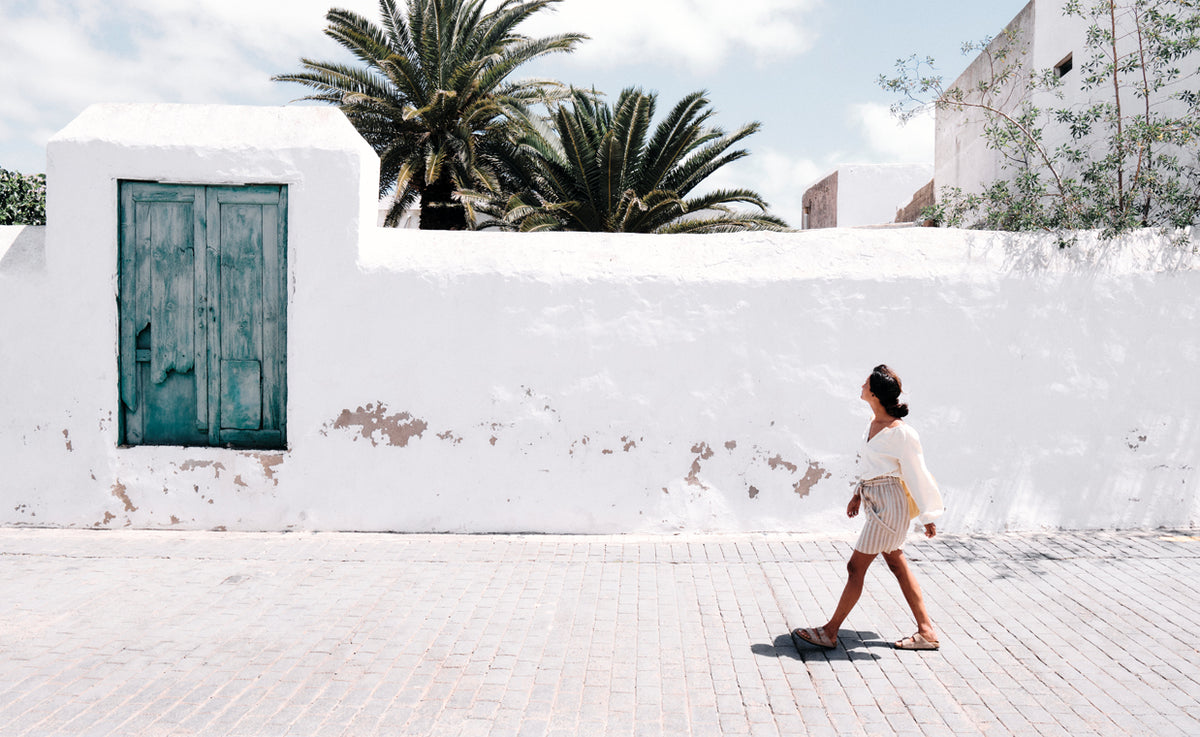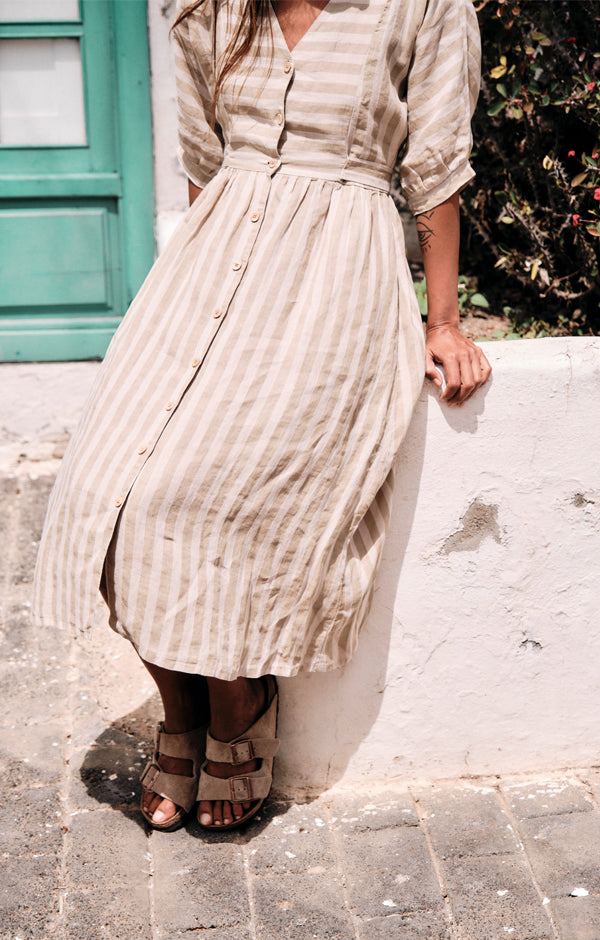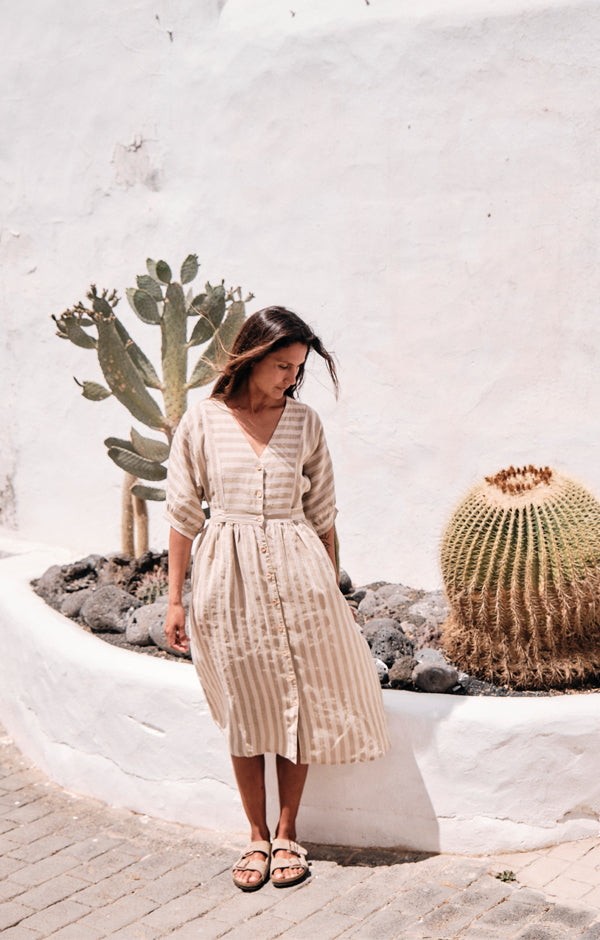 Silence fills the squares, leaving us to think about Lanzarote's special relationship with nature. To quote one of its most important inhabitants, the architect, César Manrique, "we should think about living for the future, contributing to build a clean, intelligent, alternative, quality of life."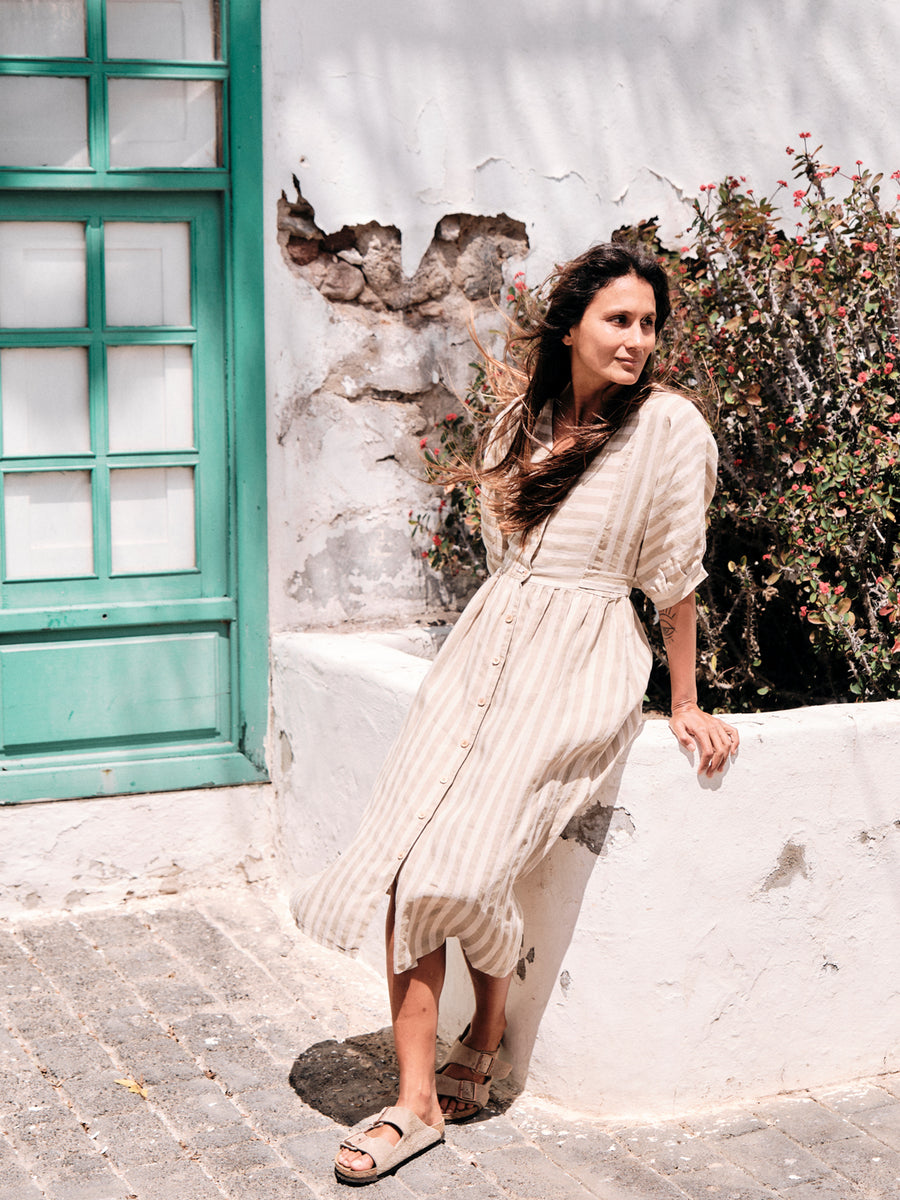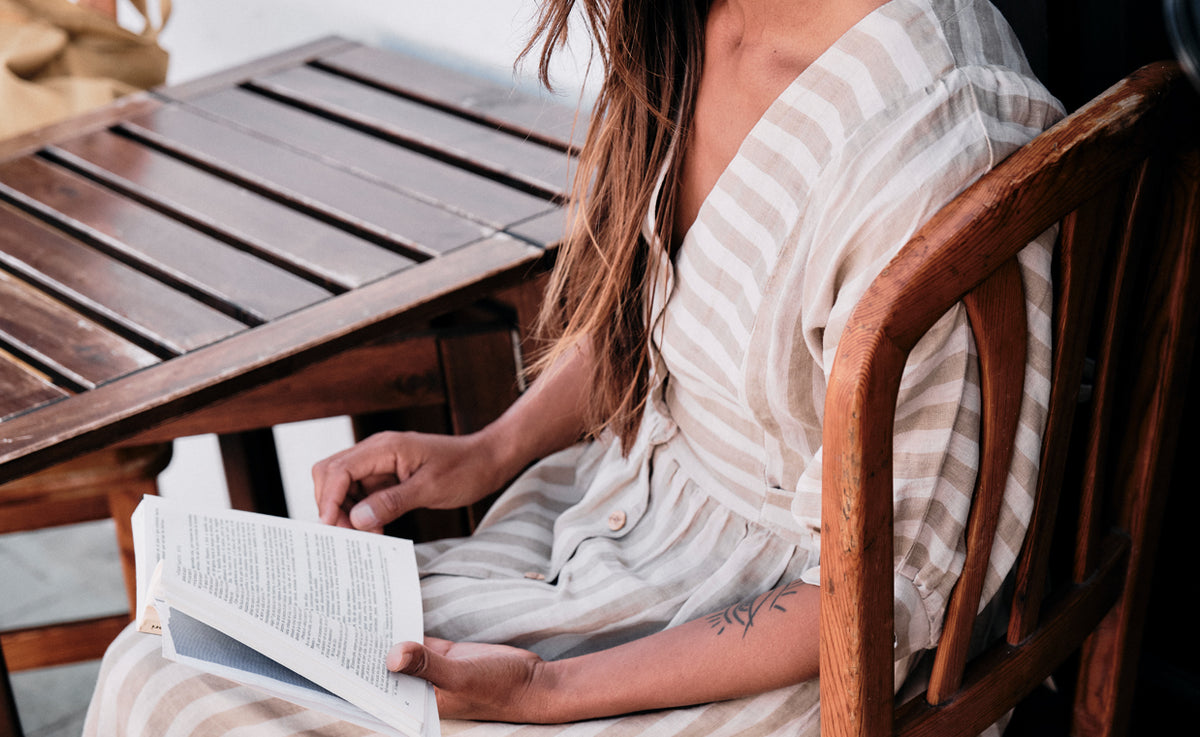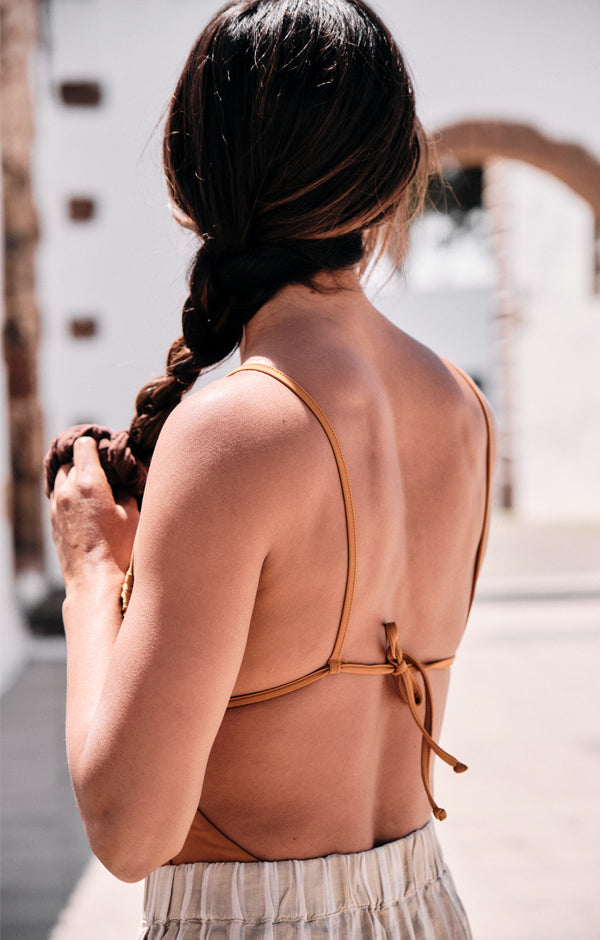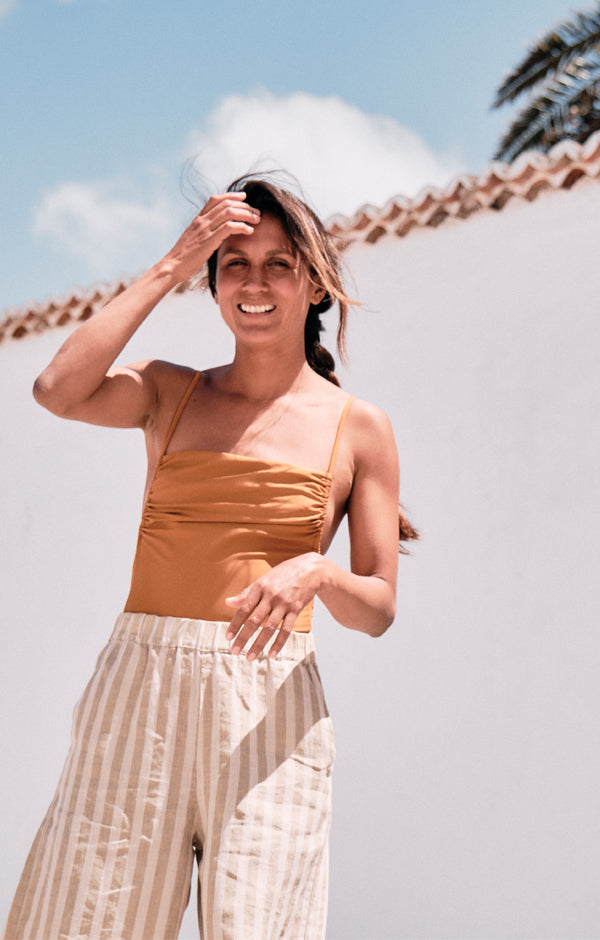 These styles were especially chosen to reflect the character of Lanzarote, with its white walls and earthy character. In neutral tones and durable fabrics, they're great for any summer getaway.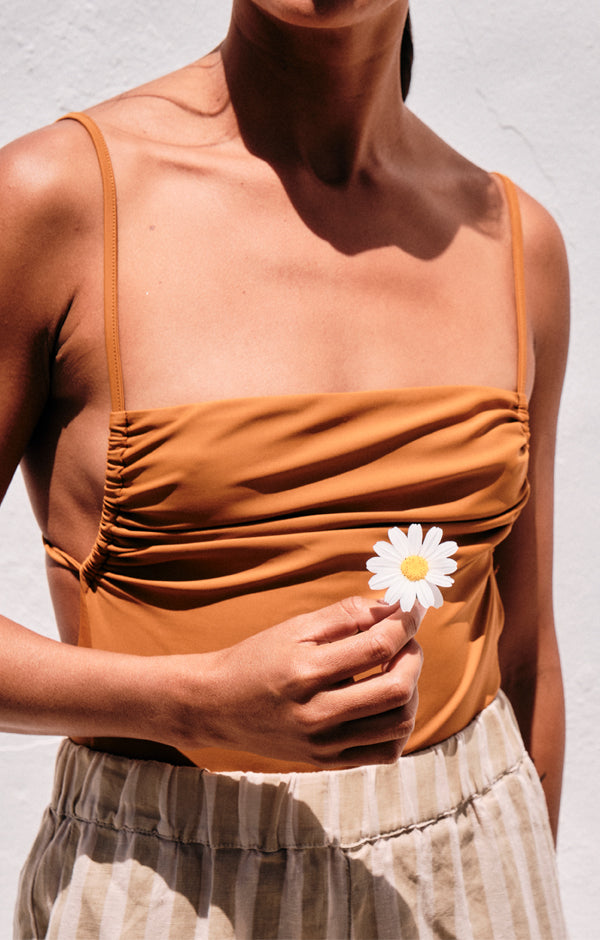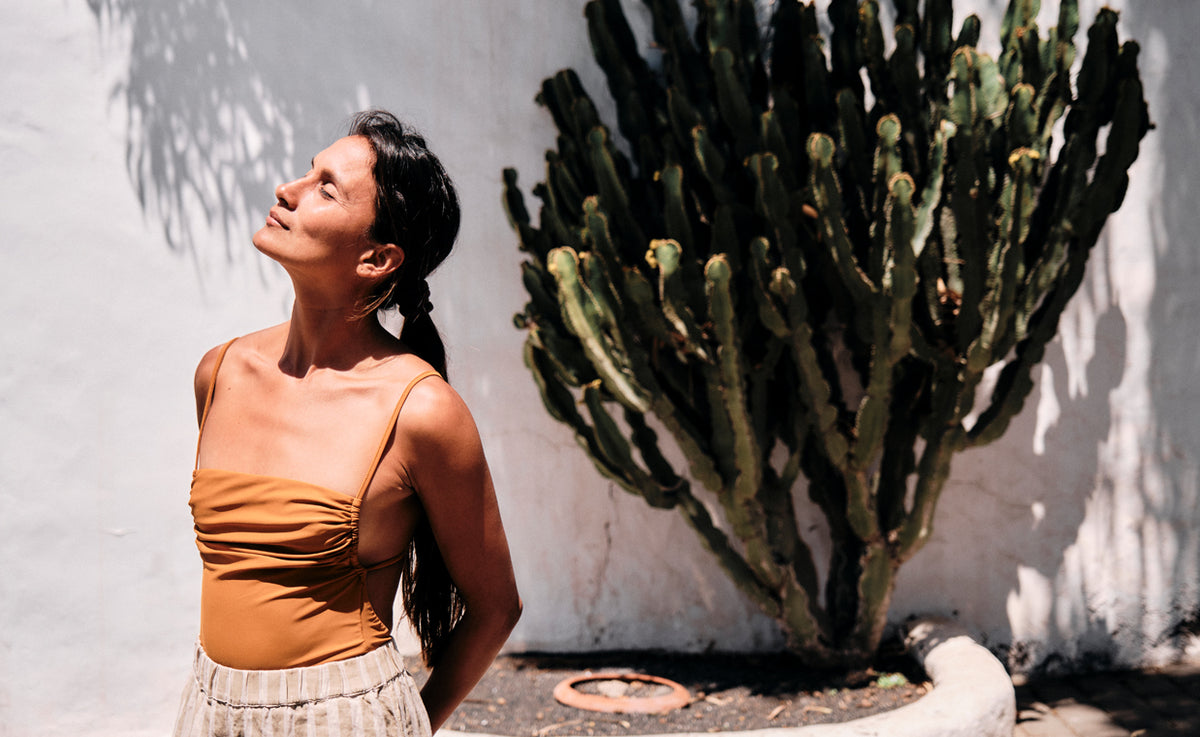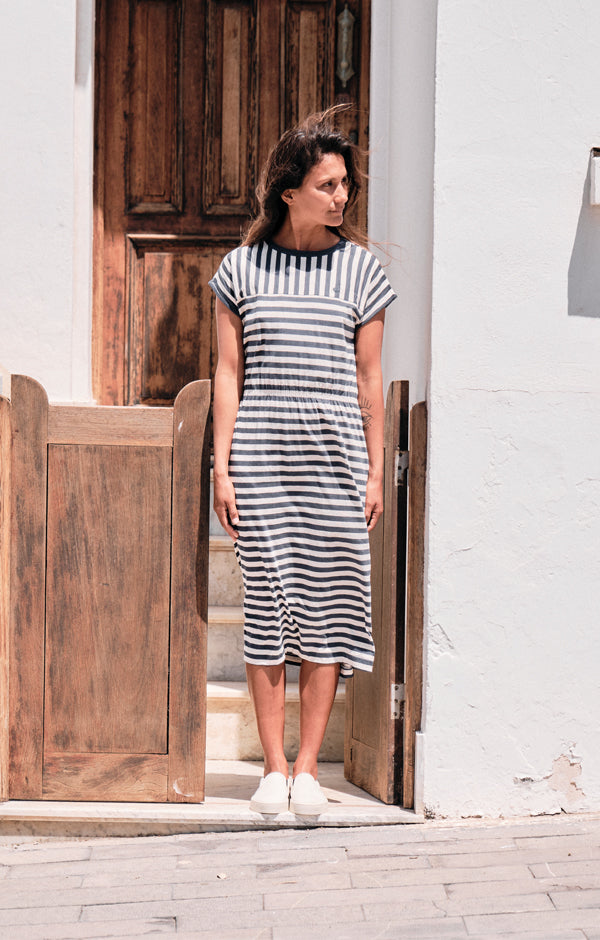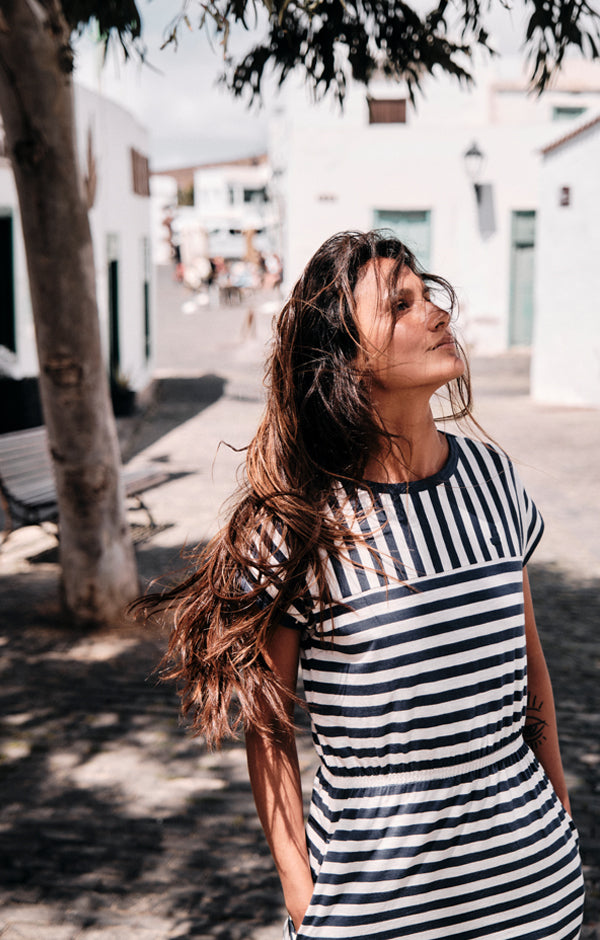 Our next collection will reveal more of this beautiful island, as well as introducing several sustainable summer basics. We'll see you there!