If there's an item of clothing to make you feel relaxed and confident, it's surely a classic pair of jeans. We present ours in a magnificent greenhouse - oasis of the inner-city.
Three simple styles that remember the denim generation. 60s, 70s, 80s - choose your decade.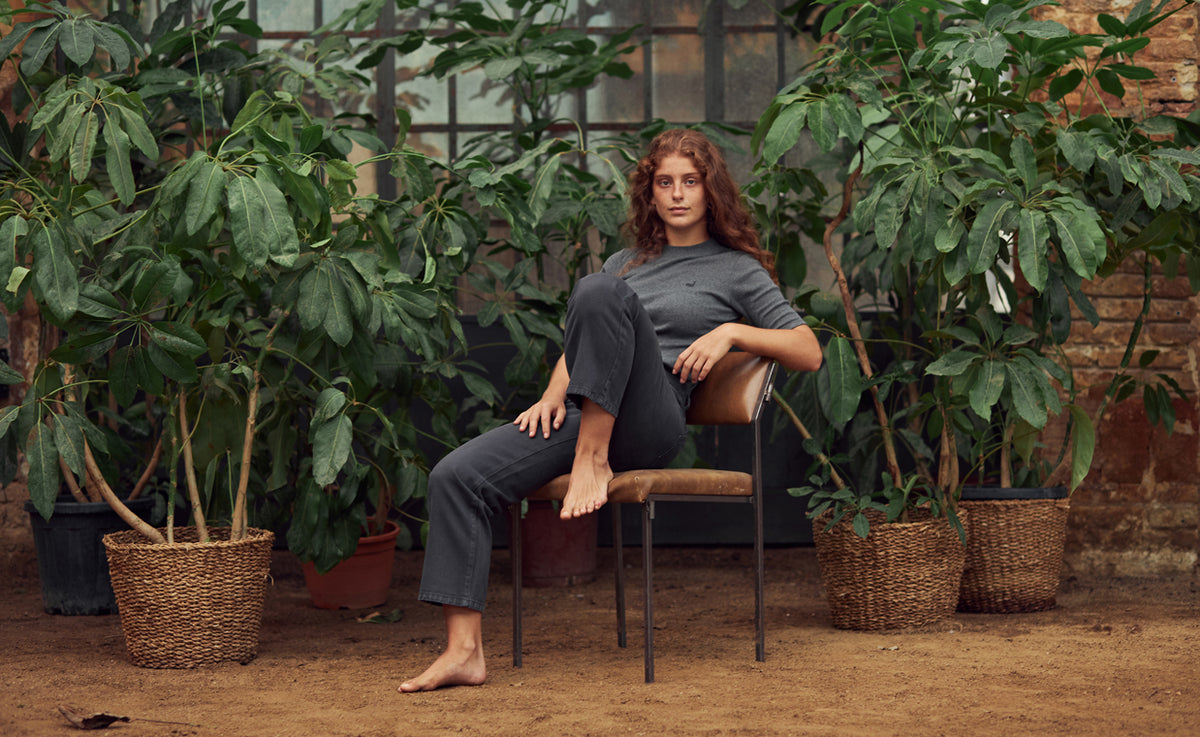 Surrounded by leaves, and connected to the earth, this might be the true home of our denim…
…though at heart, they're far out to sea.
We've doubled-down on pollution and water impact at every stage of production. Look for the wave across their back pocket.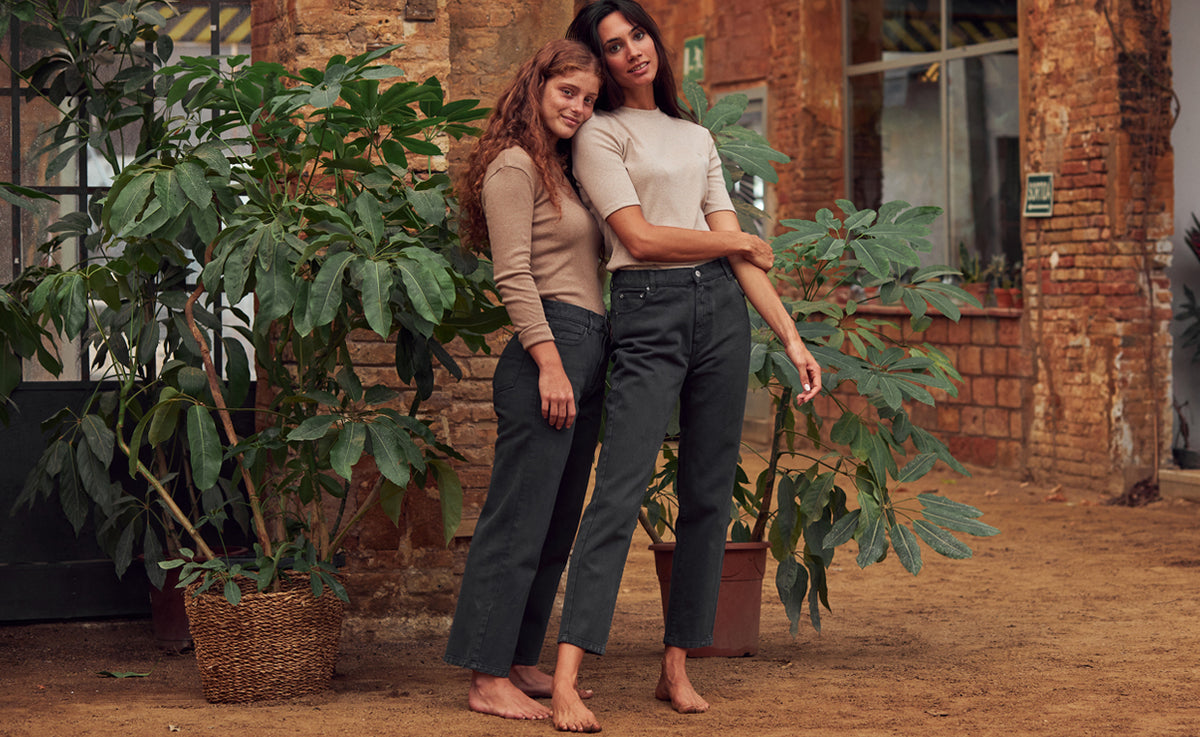 The wide-leg Ernal offers room to breathe and a comfortable high waisted-fit.
While the remaining two styles, slim-fit Armona (available exclusively in blue) and mom-fit Matua are form hugging: to make for enviable everyday outfits.
Enjoy denim jeans without the high environmental impact. Made of strong fabrics, you'll love them for longer.