Lean into the wind, listen to the wheels spin over the road, live the moment. A small subculture is making waves across Europe - giving us cause to learn more.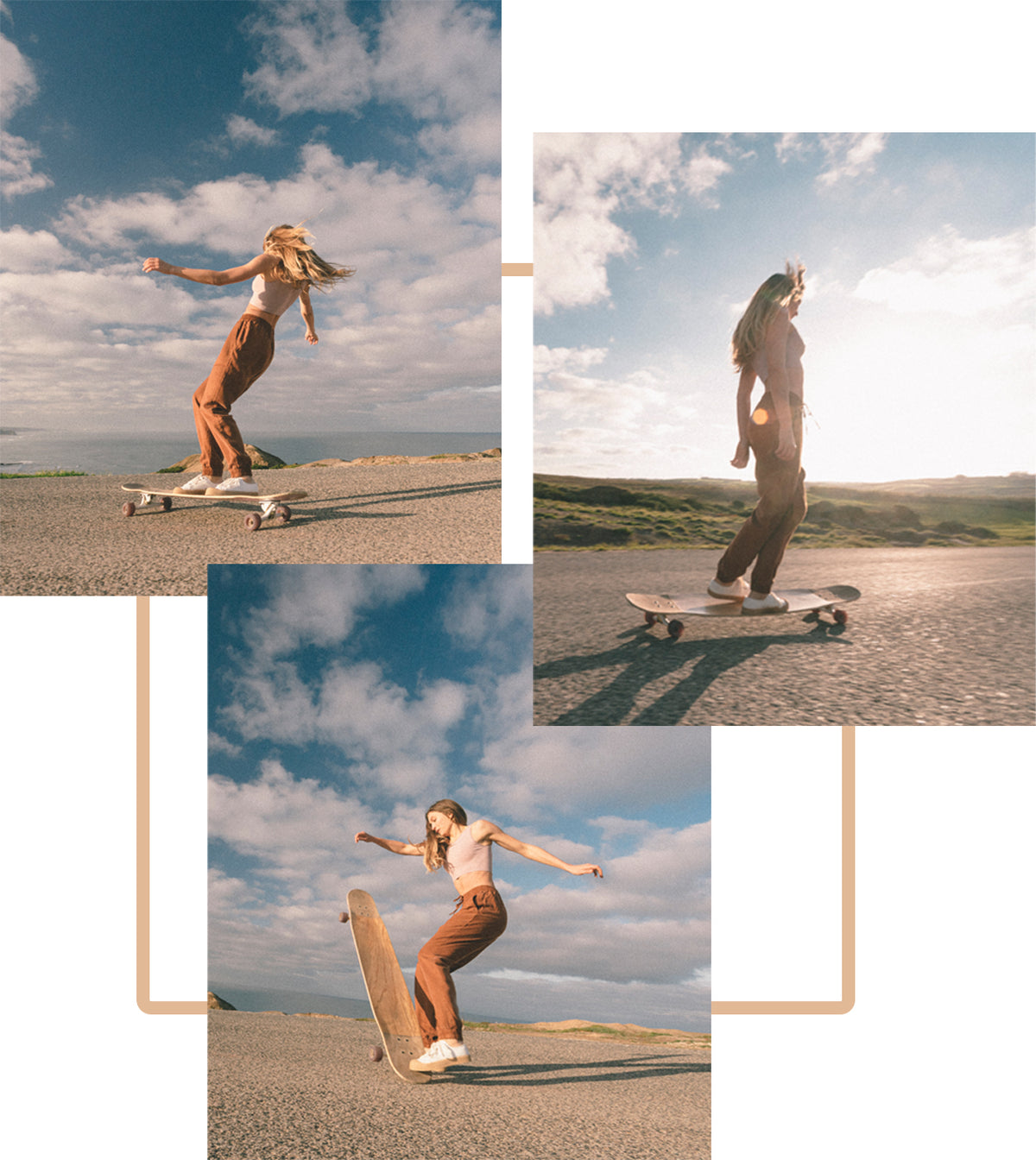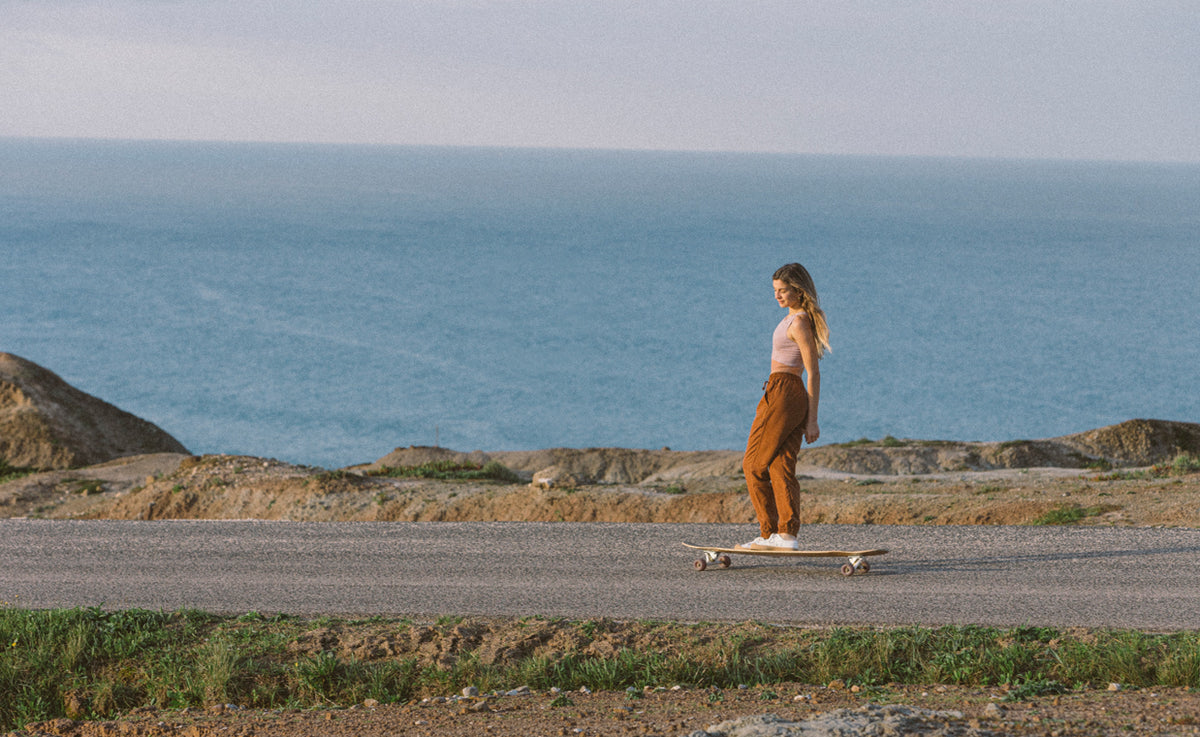 Sea & Skate centres on Valeriya Gogunskaya, a longboard dancer and freestyler who believes the sport is highly accessible. Tricks take place on and off-board as riders cultivate an elegant state of 'flow'.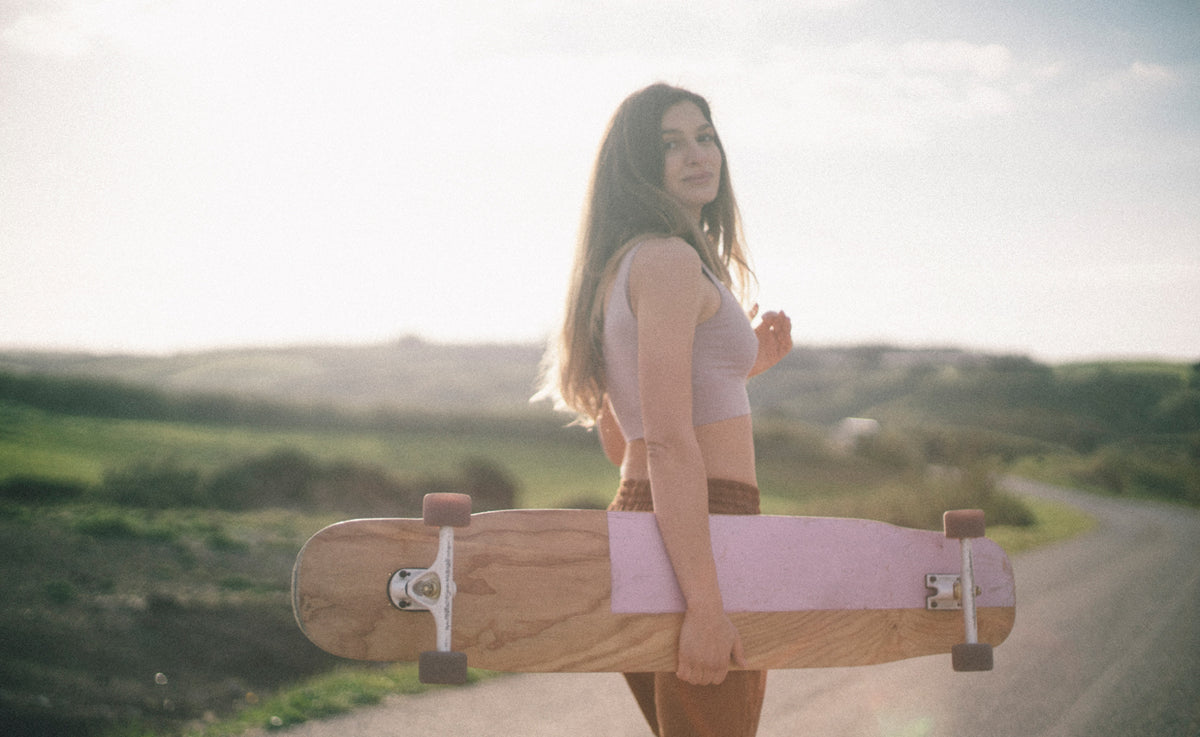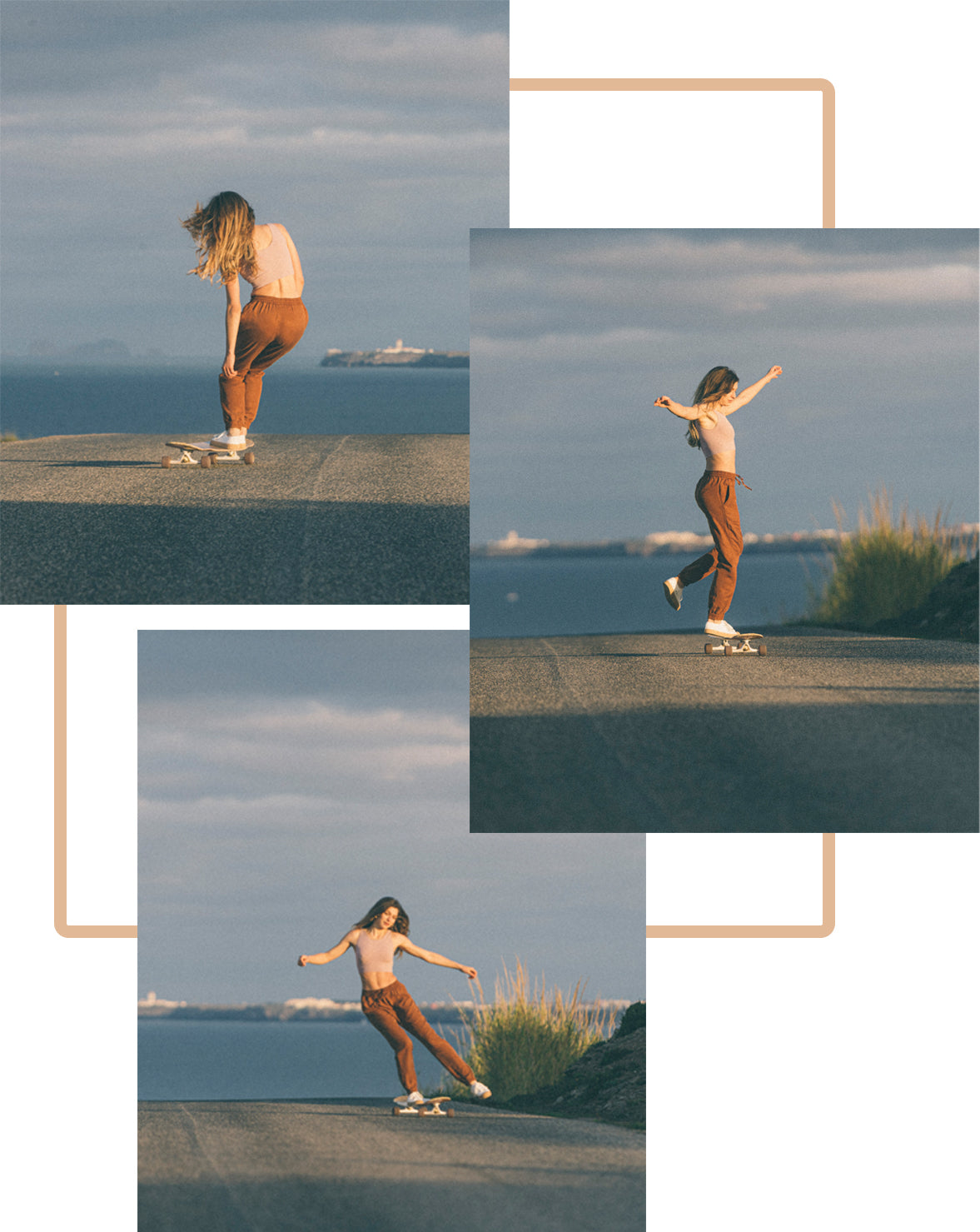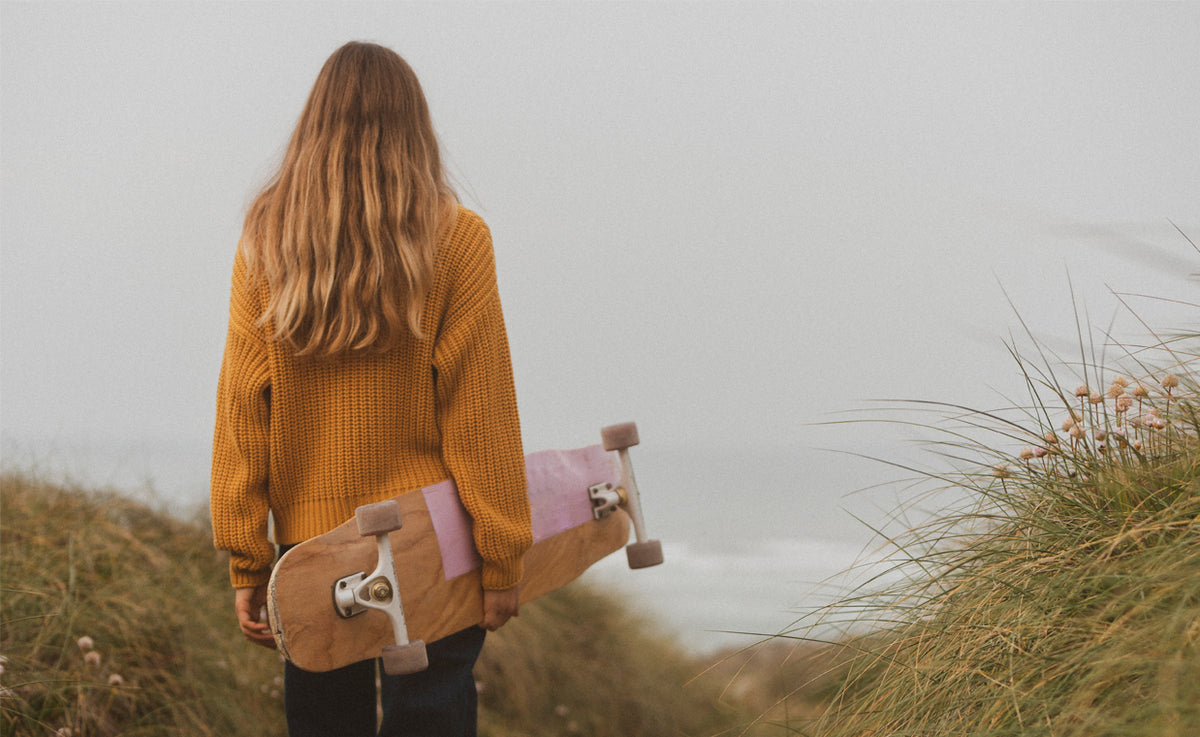 For this capsule, Valeriya wears sweats, denim, seamless and breton-striped tops from our Spring collection.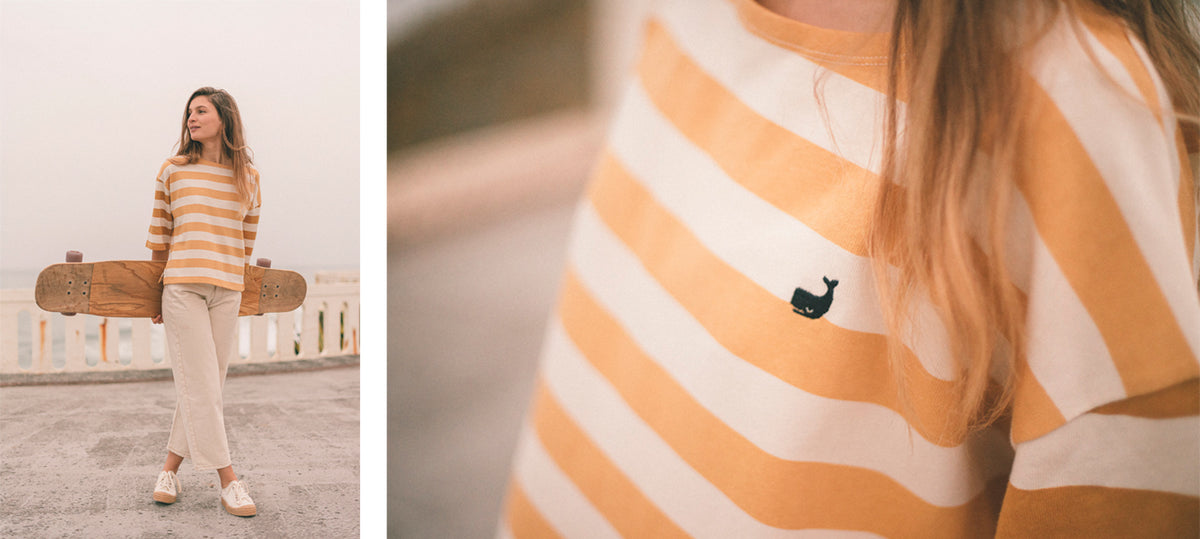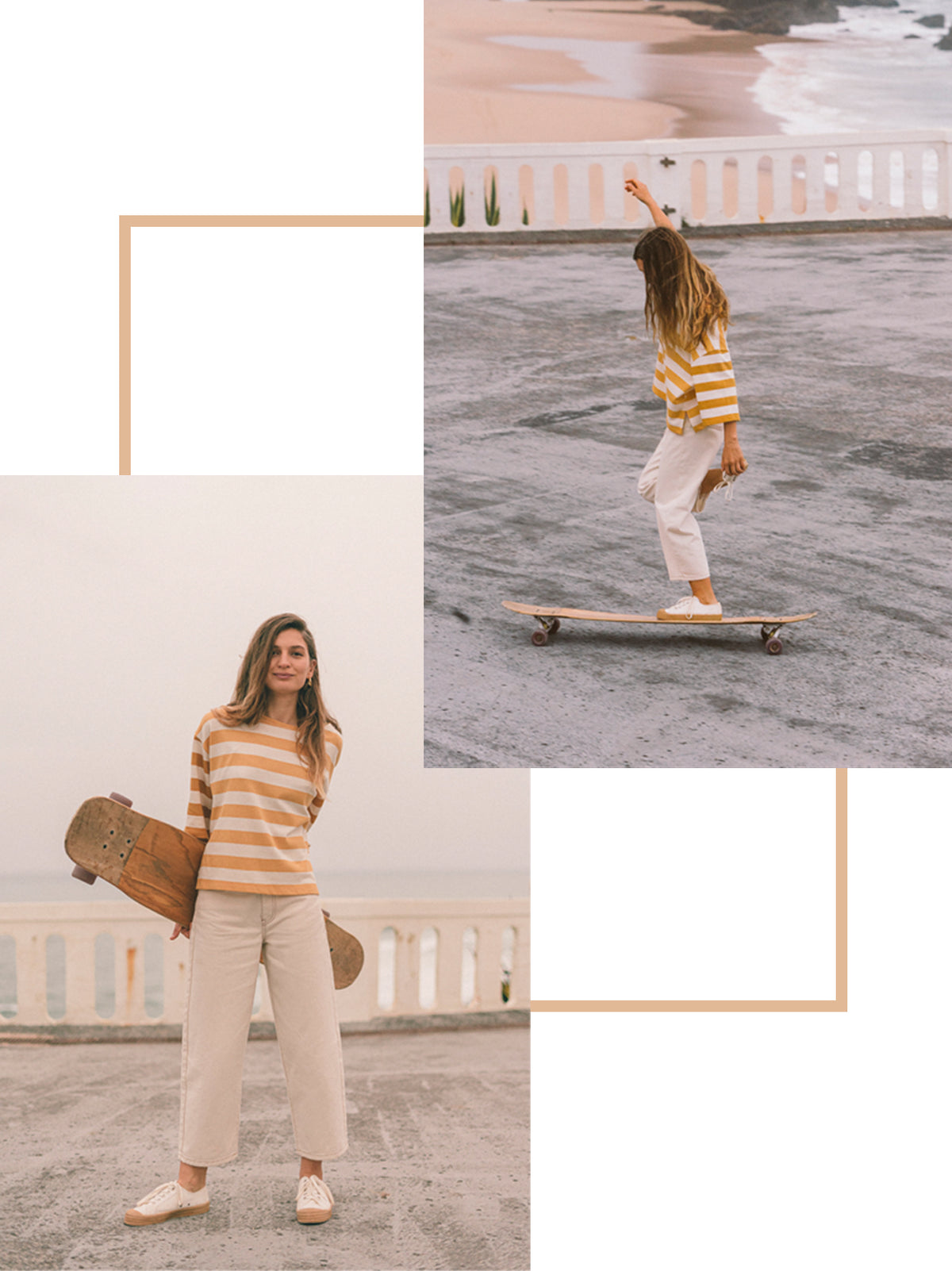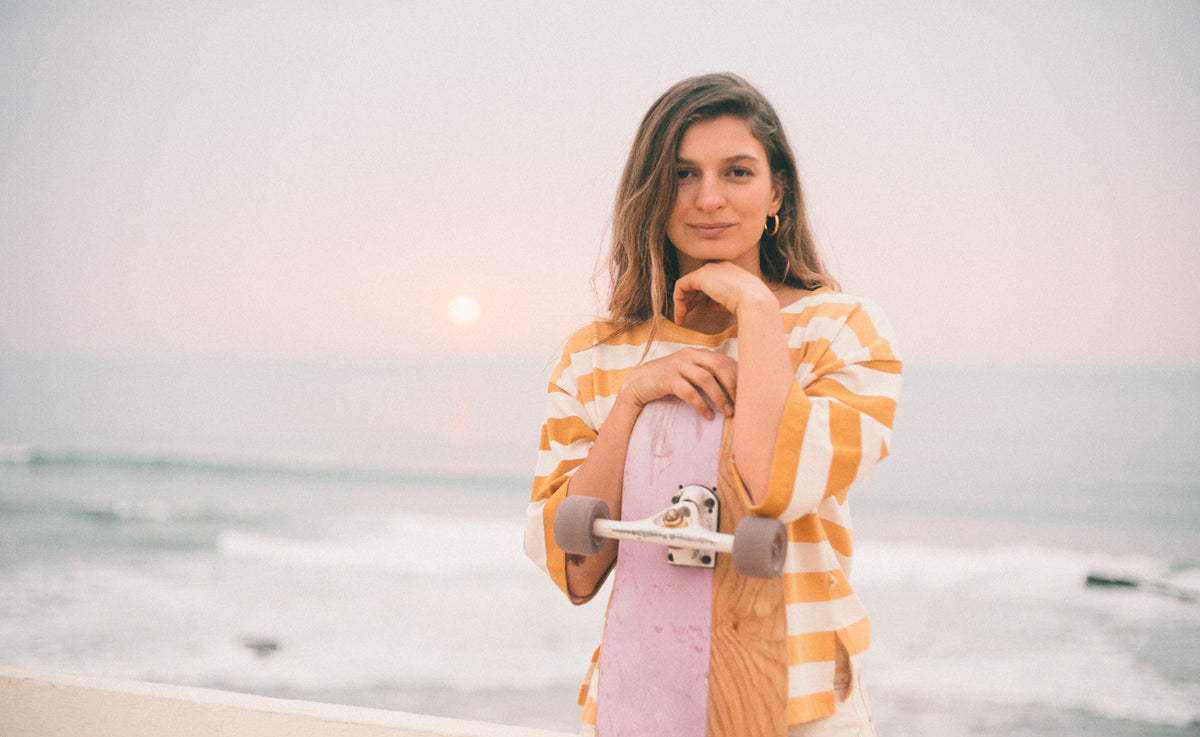 In our in-depth interview, she explained that longboarding is "a way to express and to move. I really feel more free and more confident". Through this, she has created a vibrant community of riders from a small town in Portugal.