Surfing is a big part of the TWOTHIRDS philosophy. We view it as a way to connect with nature and to set ourselves free. For this collection, we're introducing you to the gorgeous surf scene of Lanzarote! Paddle out through smooth ocean sounds, with our playlist below.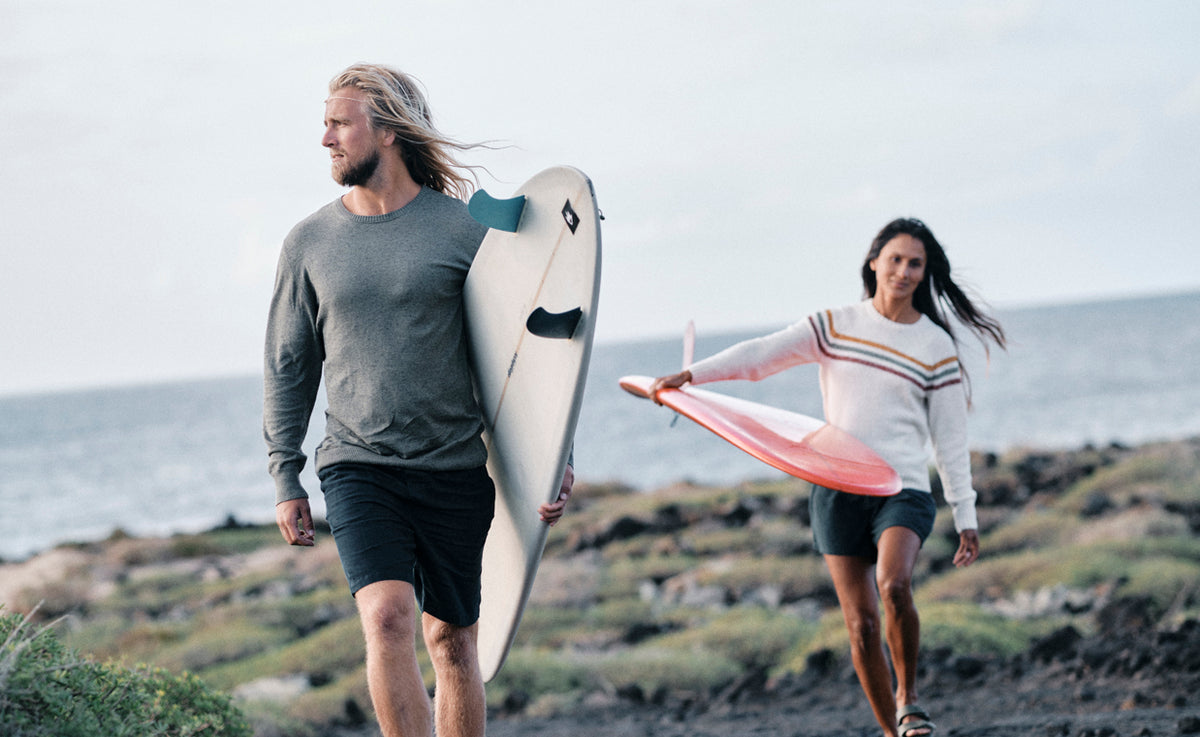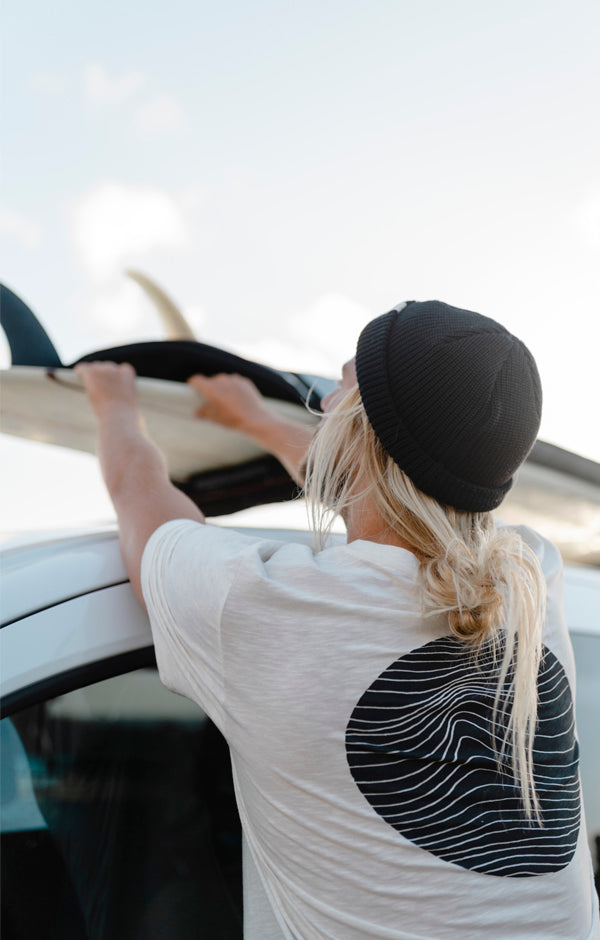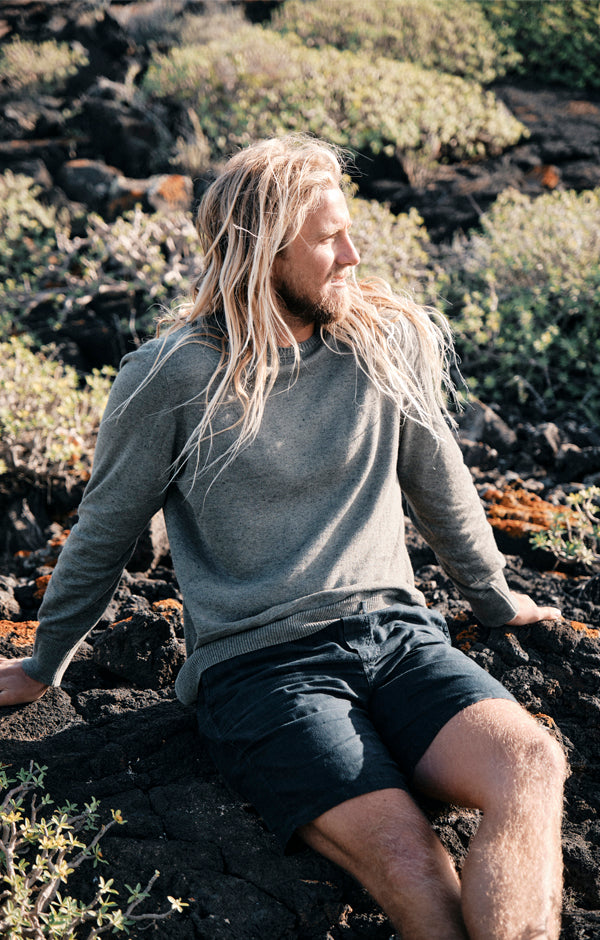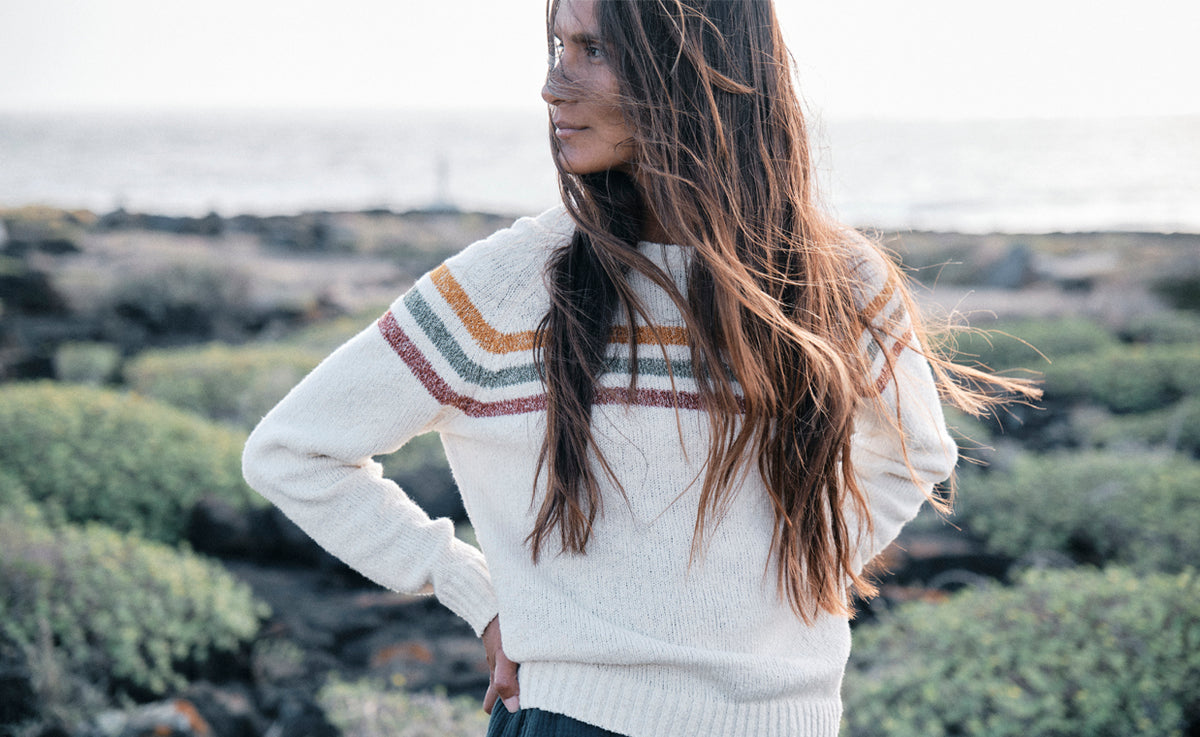 Our day begins by locating the right surf spot. So we head out of La Santa, a charming fishing village, to the nearby rocky beach - which offers year-round left-handers. Be warned: it's not one for beginners.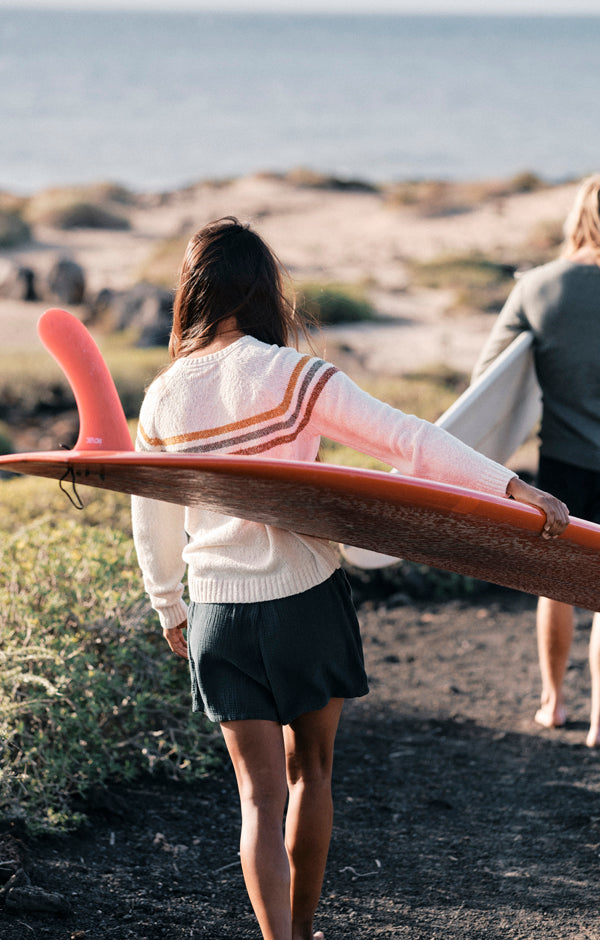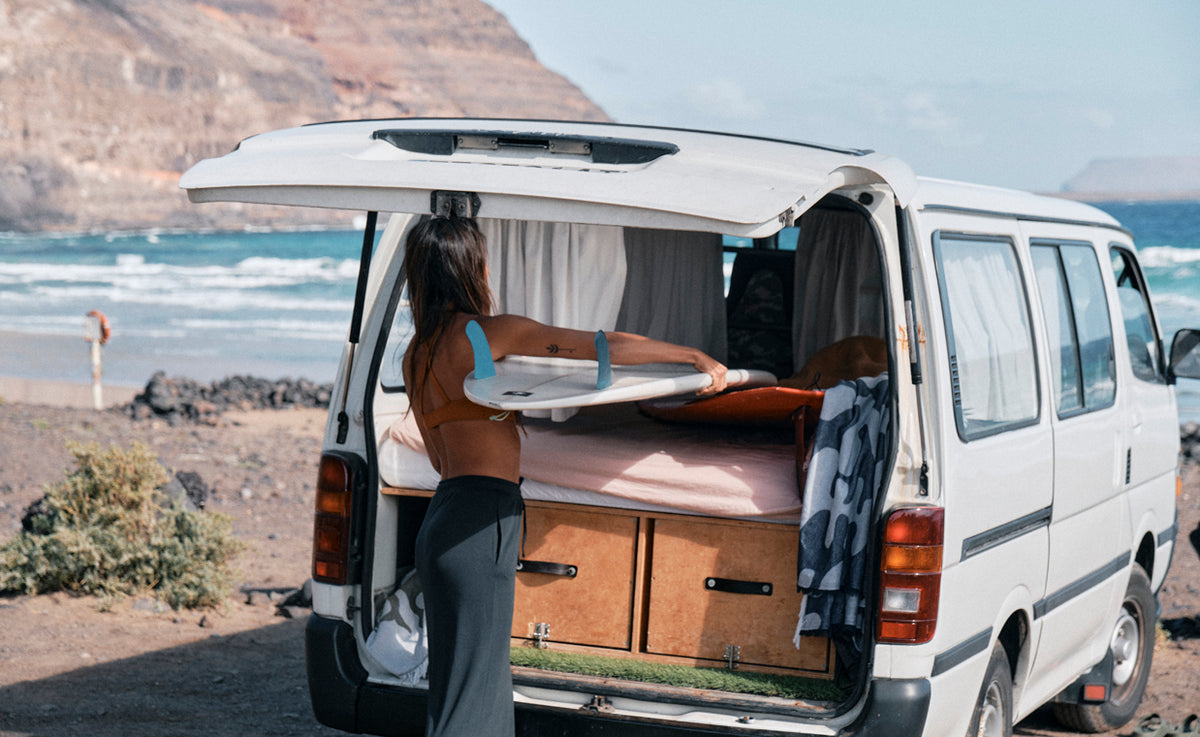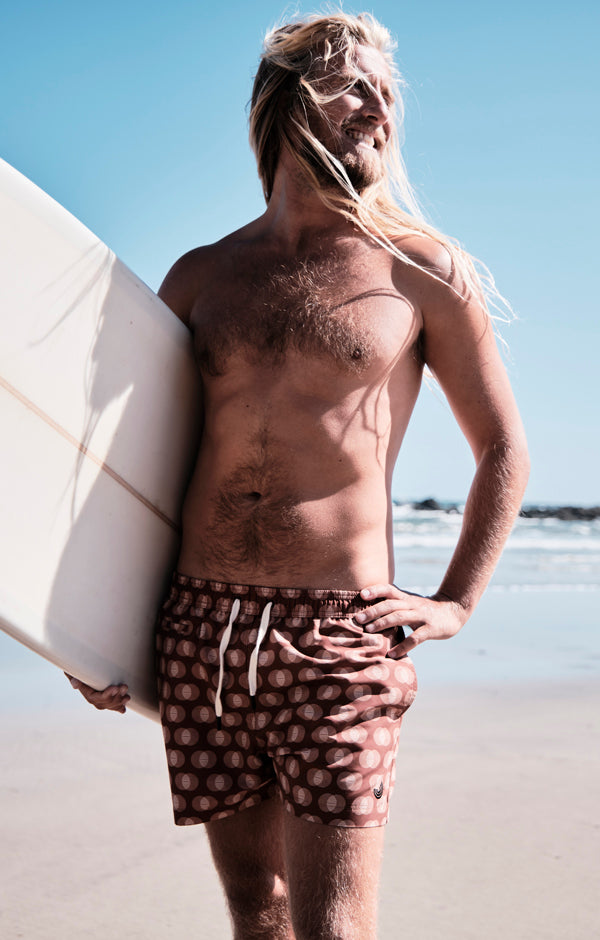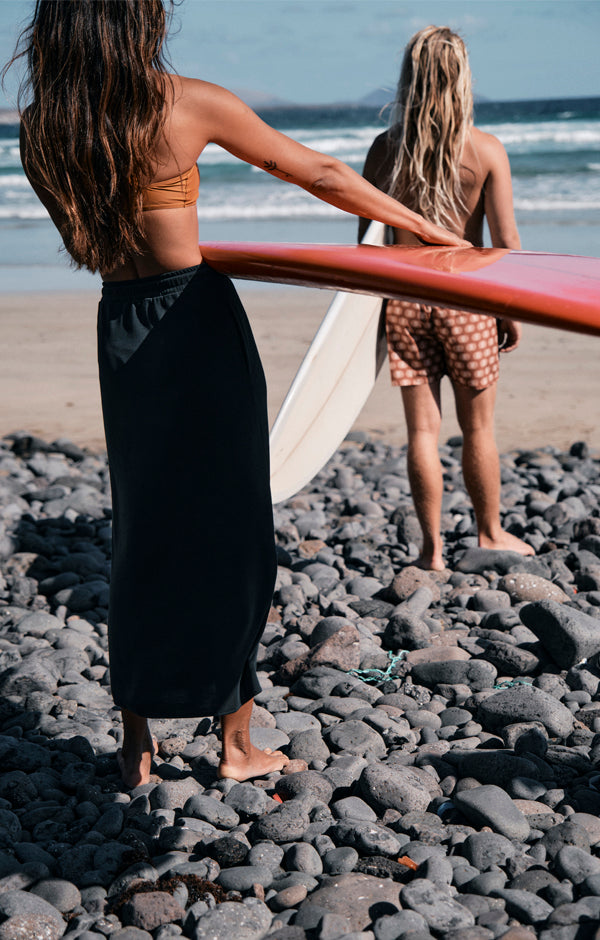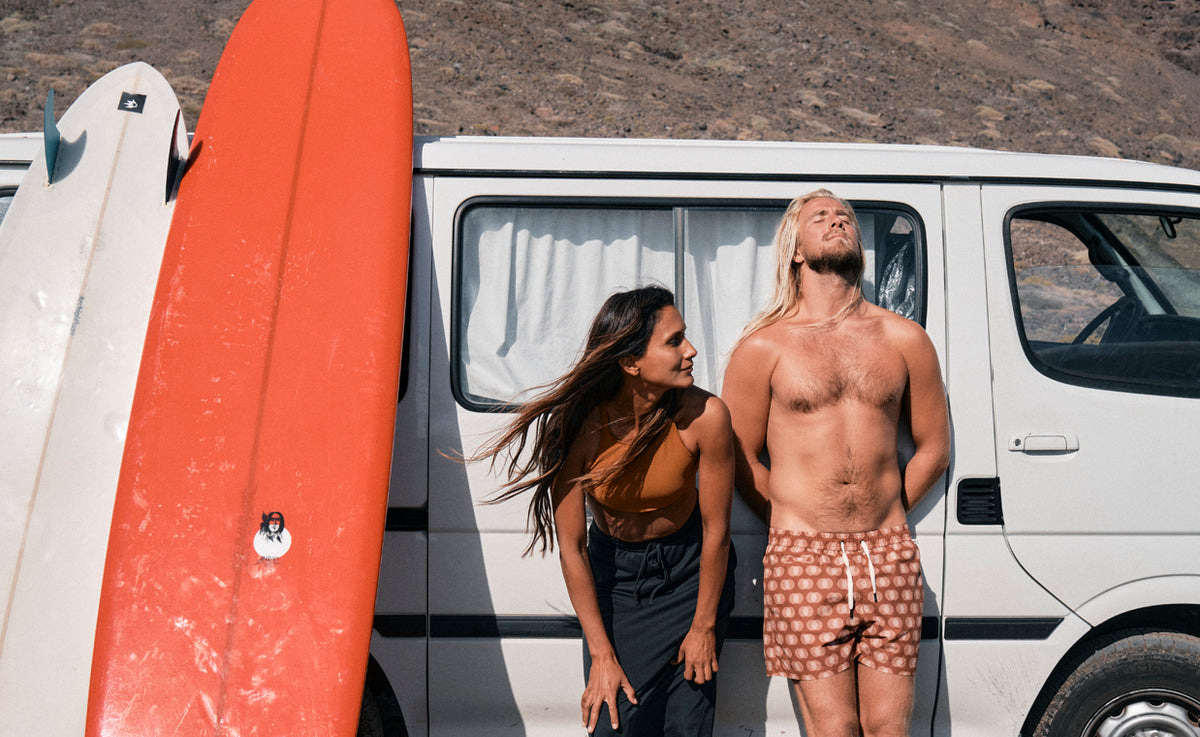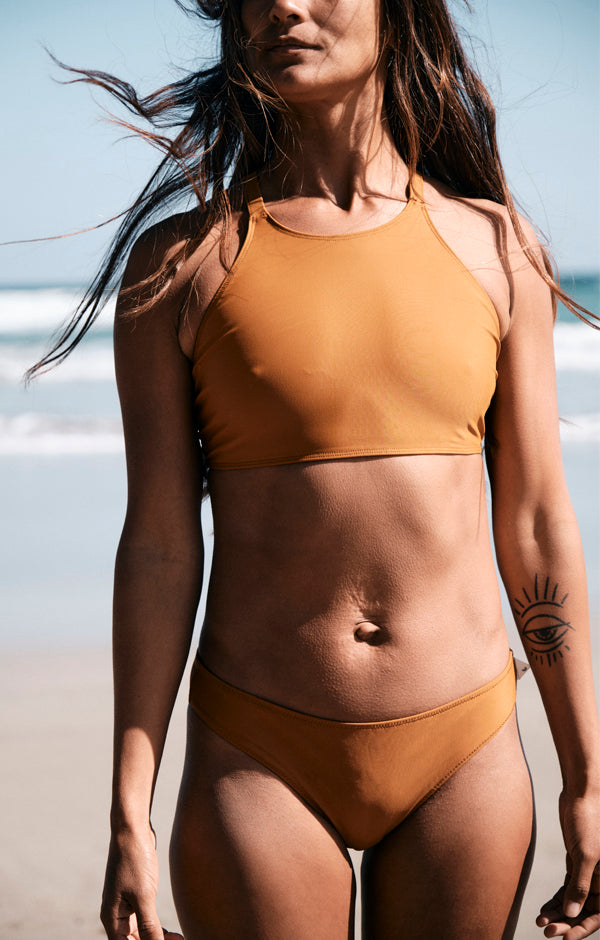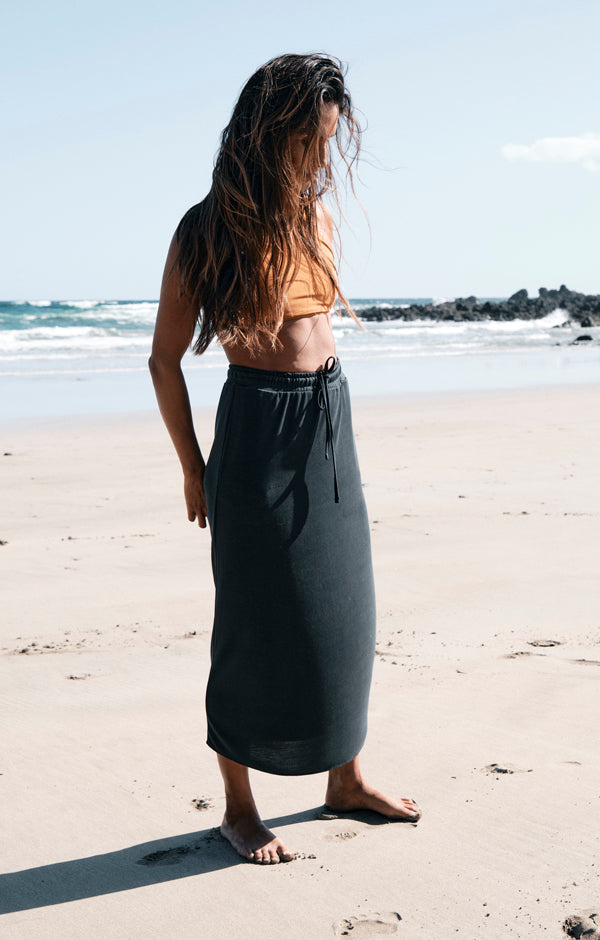 We find La Santa in a calm yet giving mood, reminding us of why we love Lanzarote. With crystal clear waters and waves that draw comparisons to Hawaii, this volcanic island is among the very best that Europe has to offer surfers.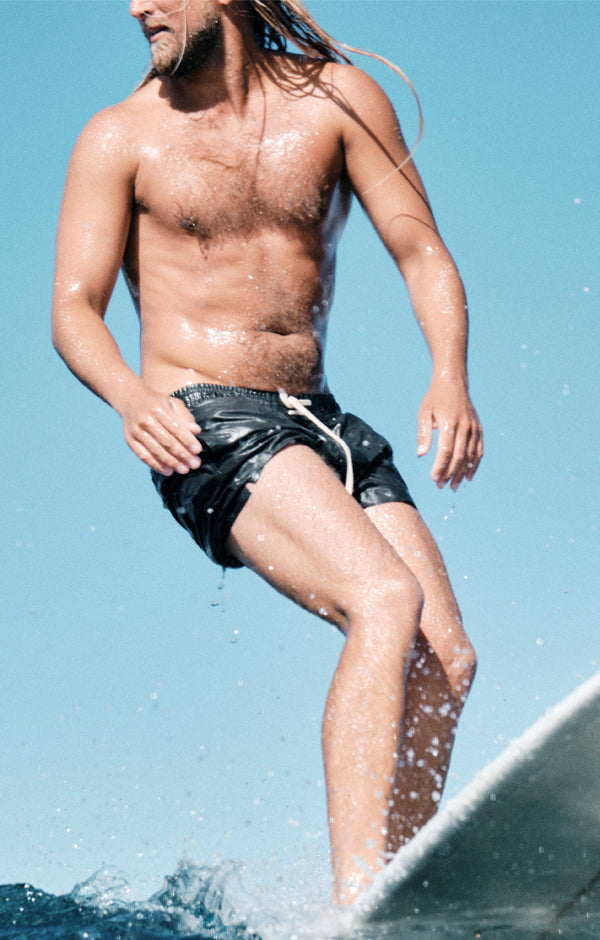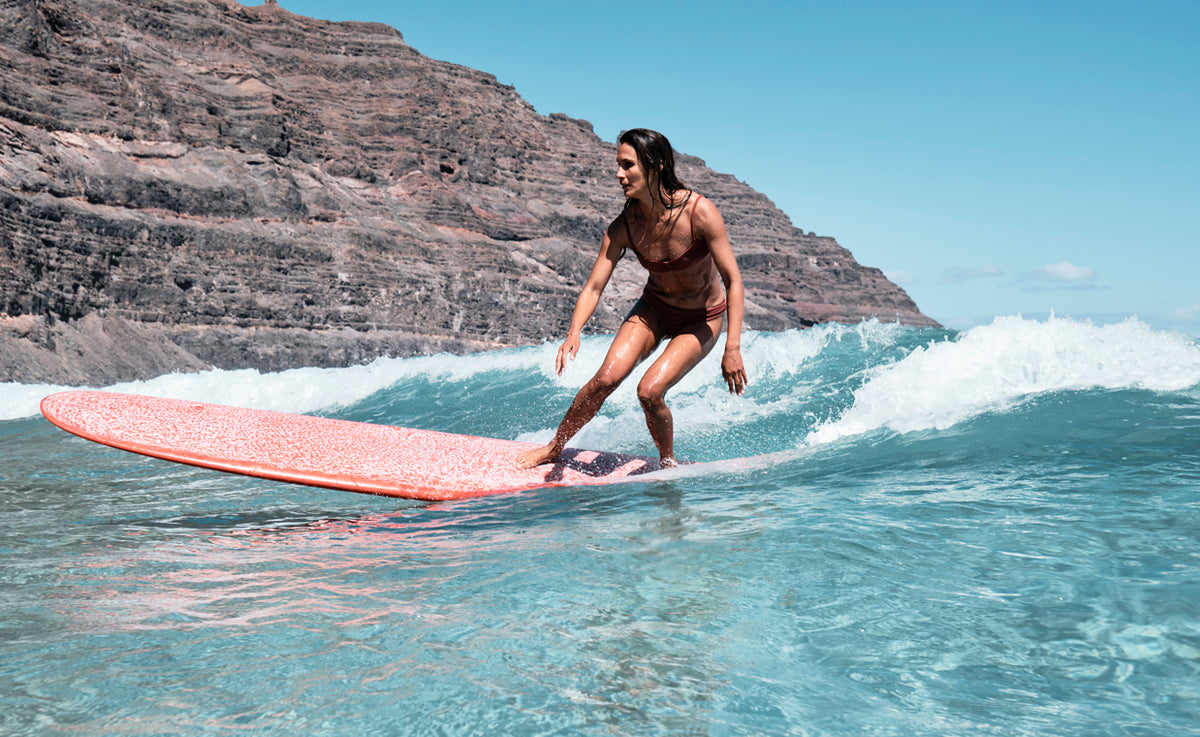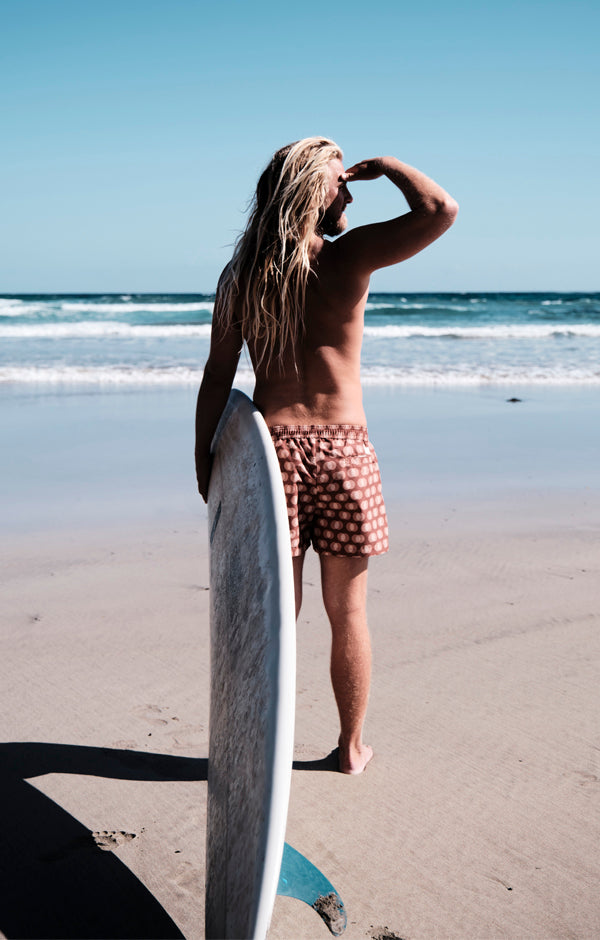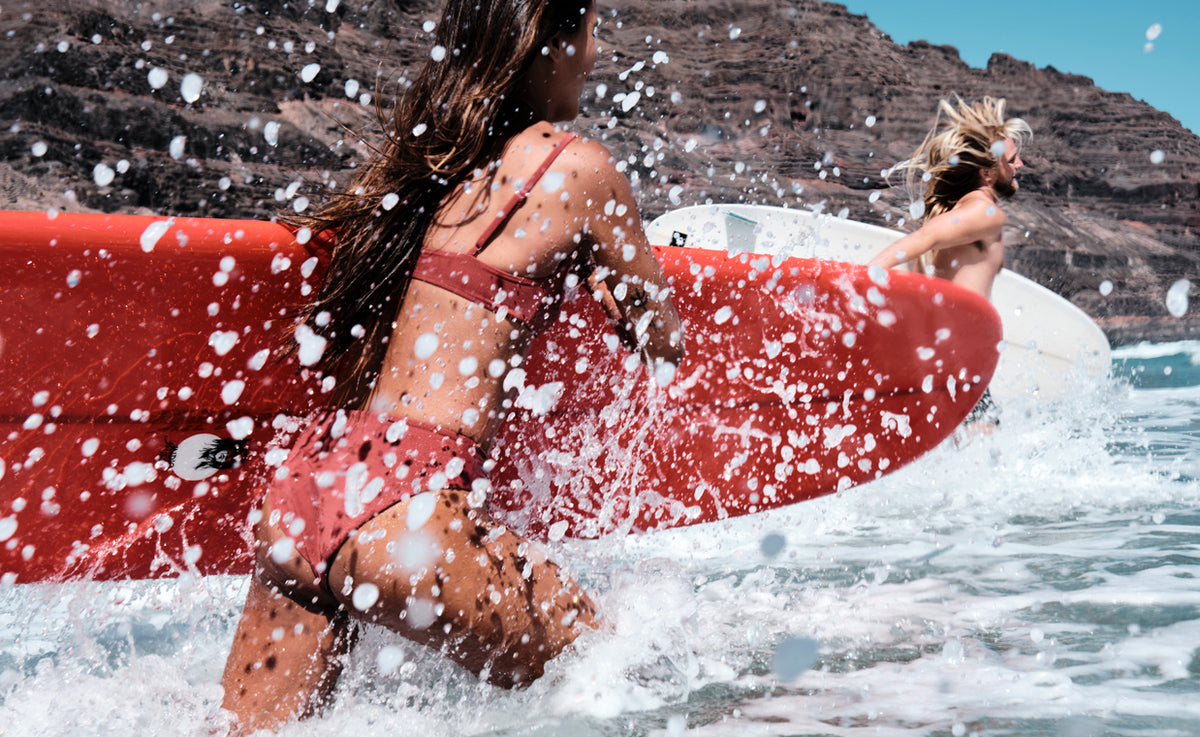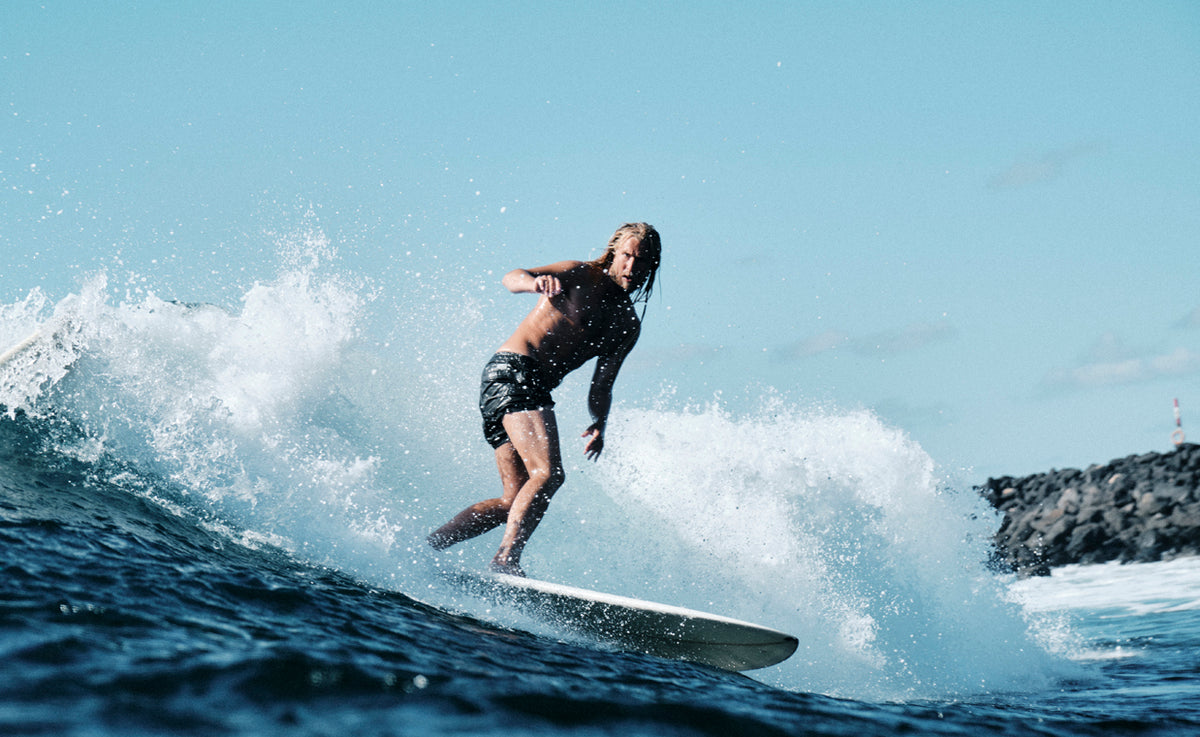 Once the swell drops, it's back into the van to find the next spot on our list! We've fallen head over heels for van lifestyle, which allows you to explore freely, stay overnight, and wake to the sound of the sea. An ocean lover's dream.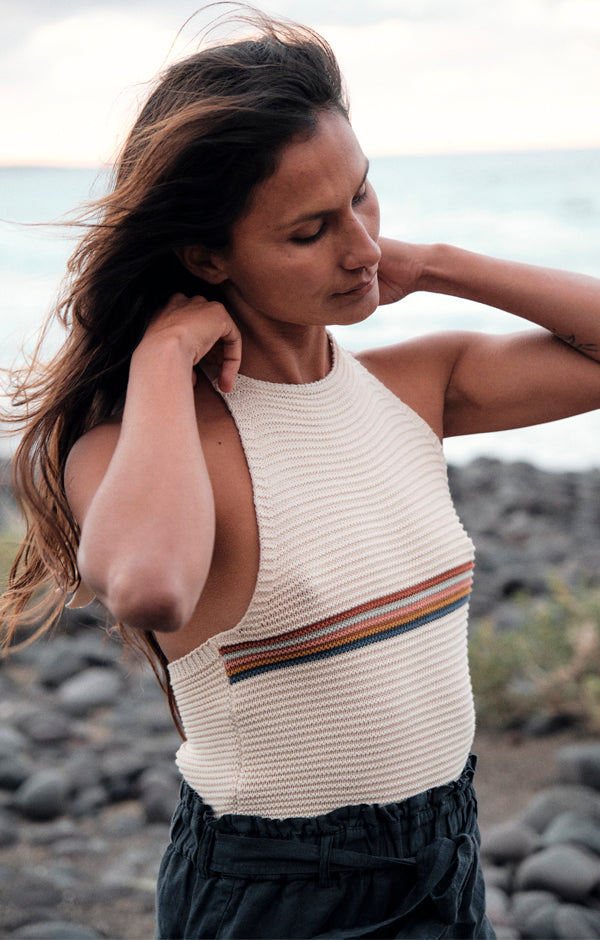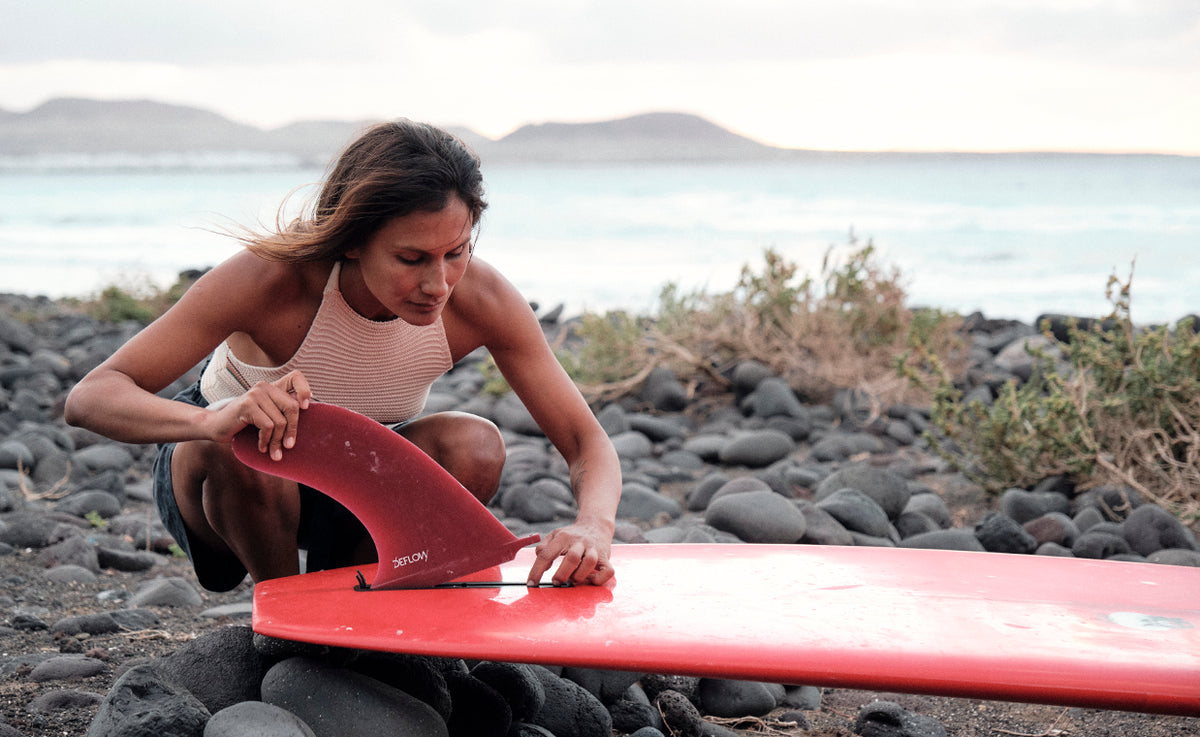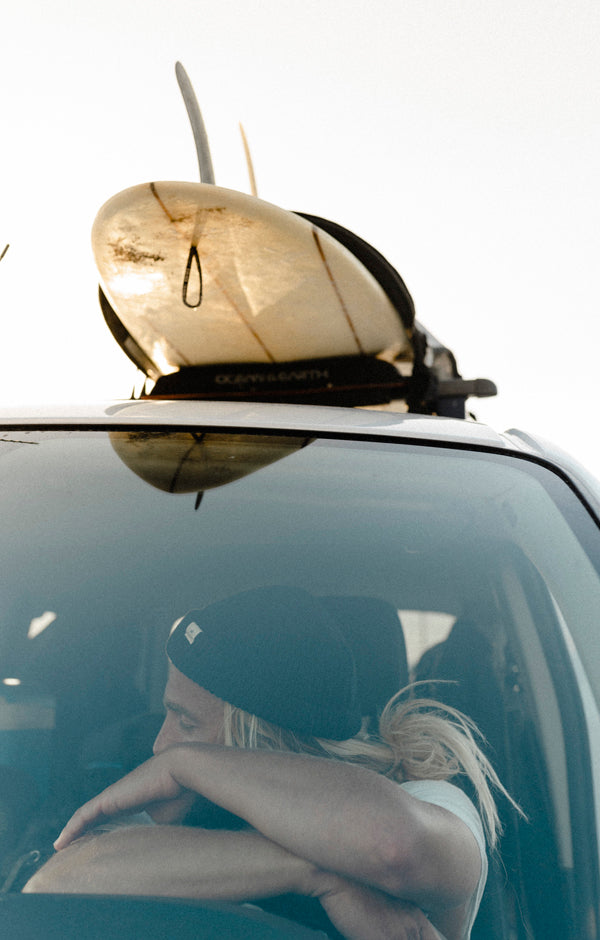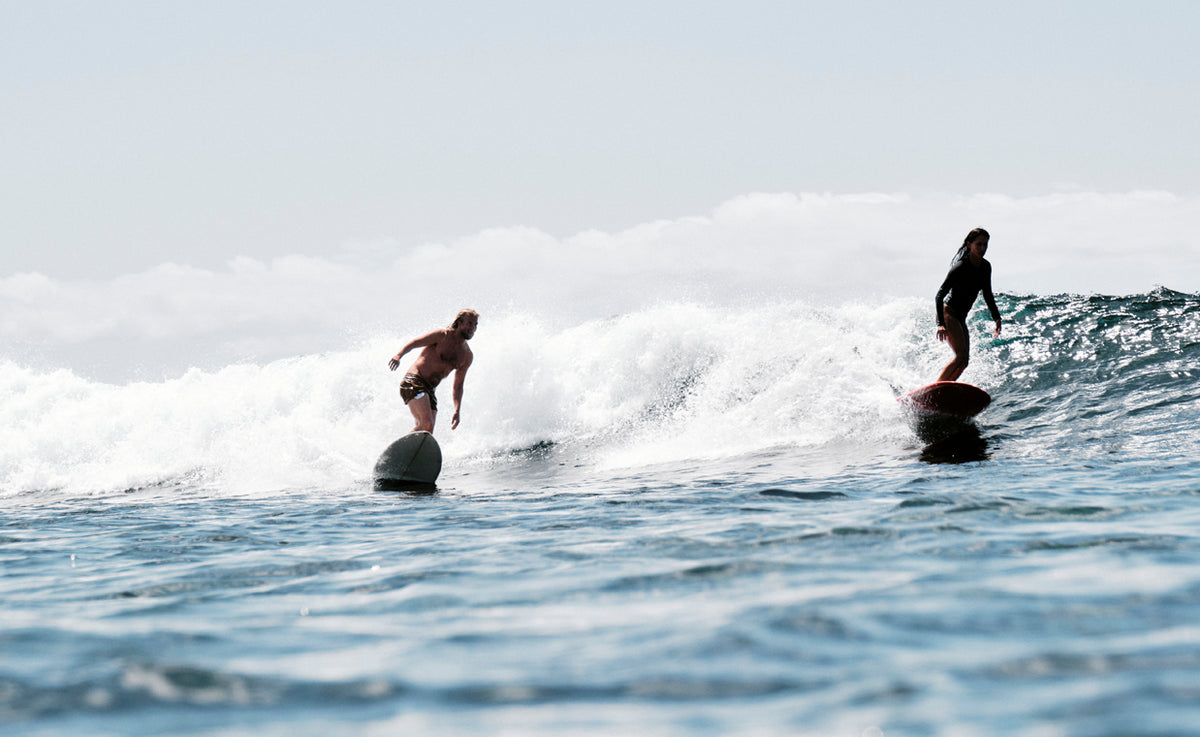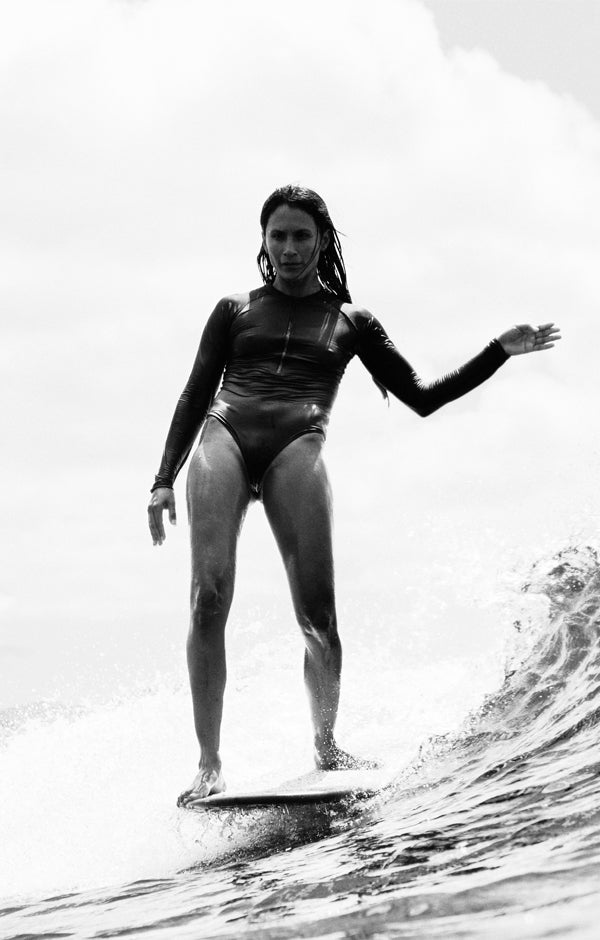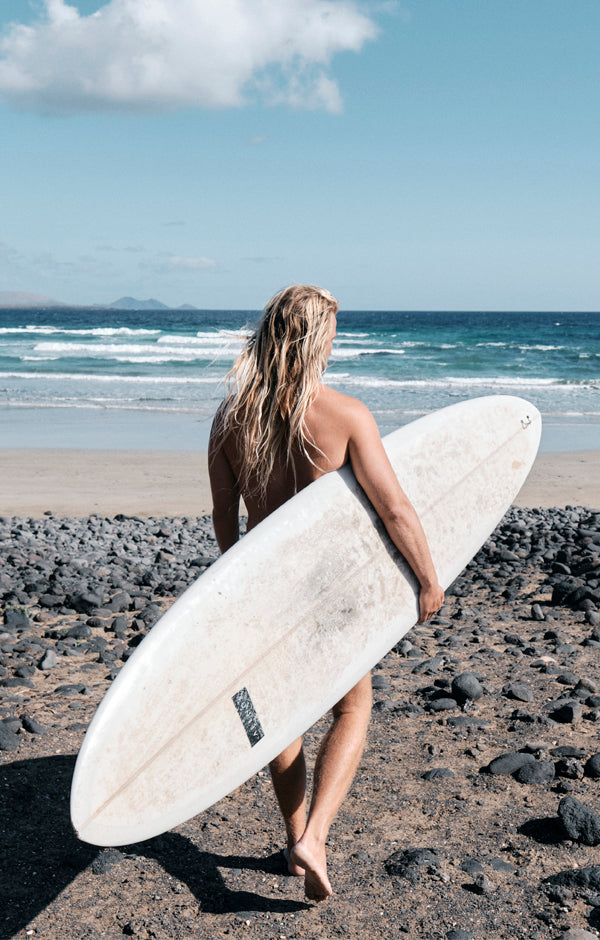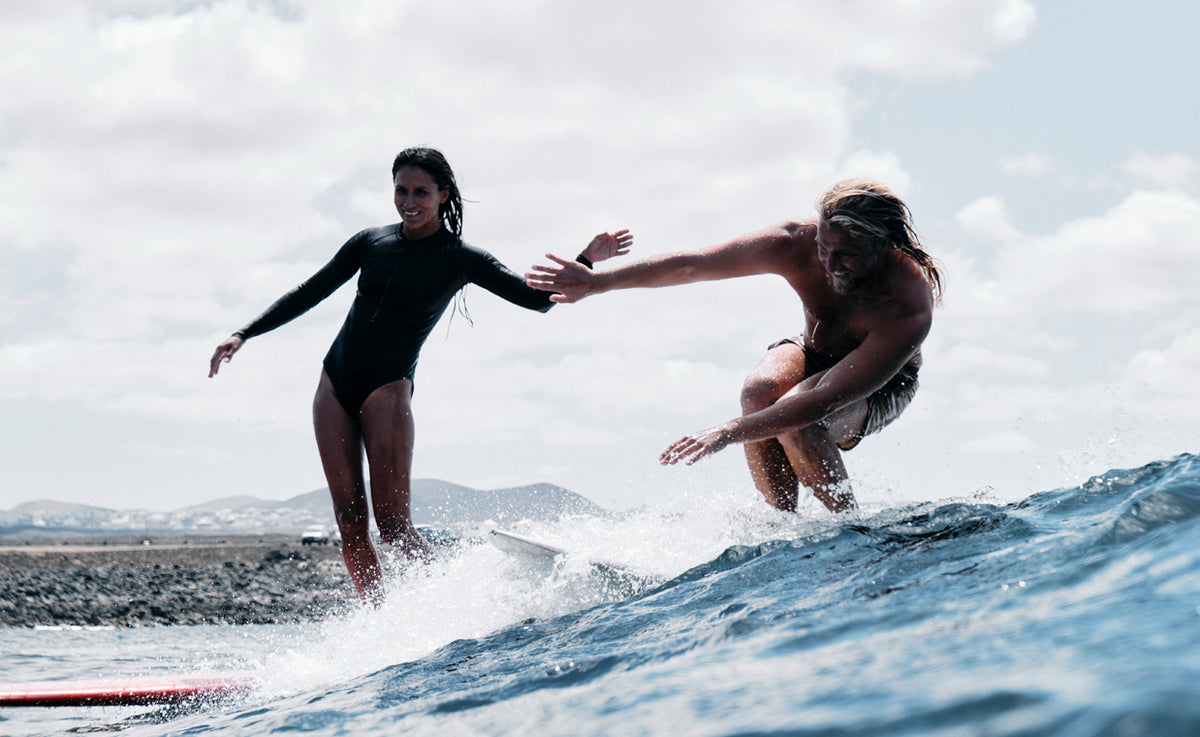 Looking for other surf spots? We'd recommend checking out Jameos del Agua if you're thirsty for a real challenge. The water is turbulent at times, and you'll need to cross volcanic terrain to get there. For a beginner's trip, try Famara beach, said to be a "wave magnet" by those who know it well.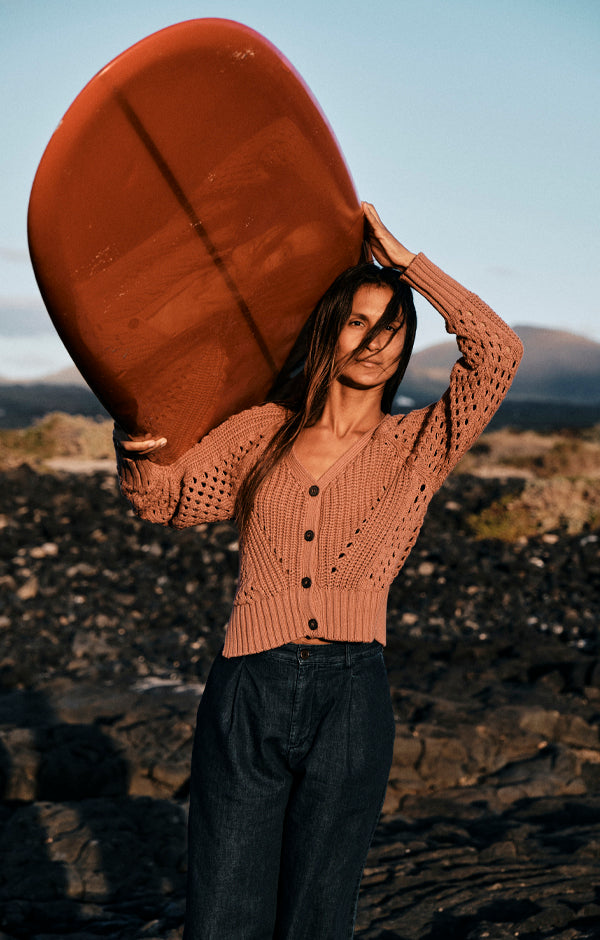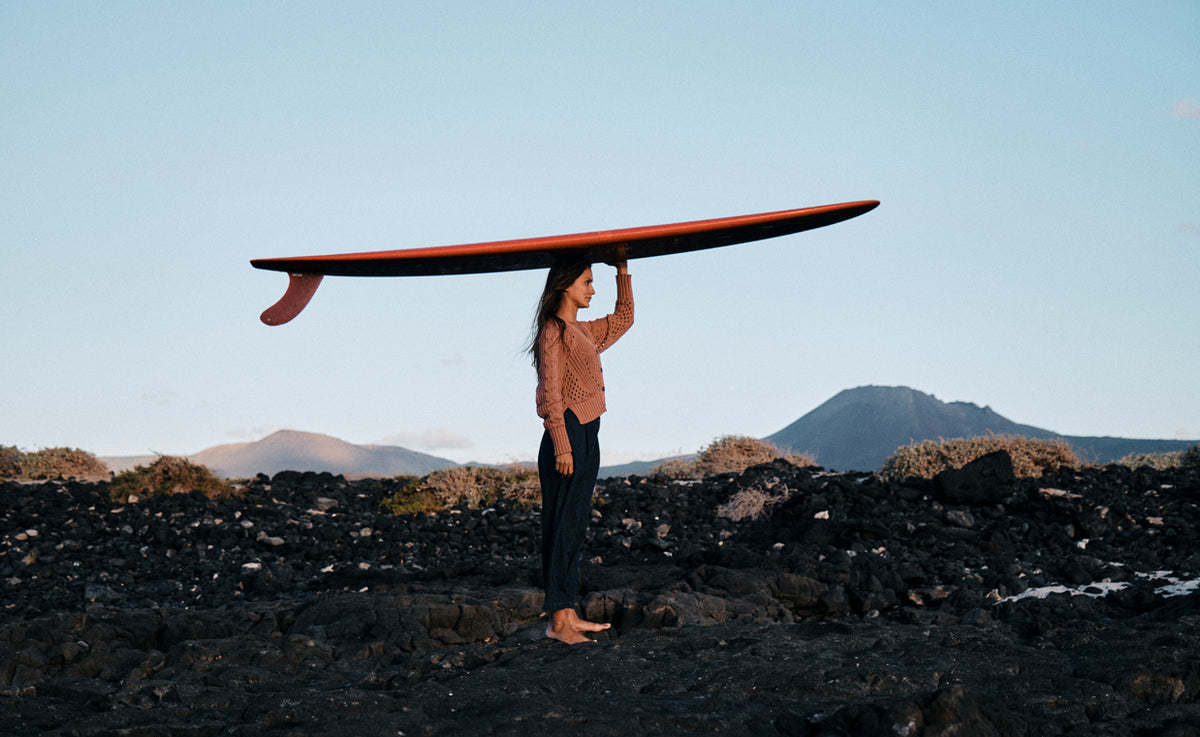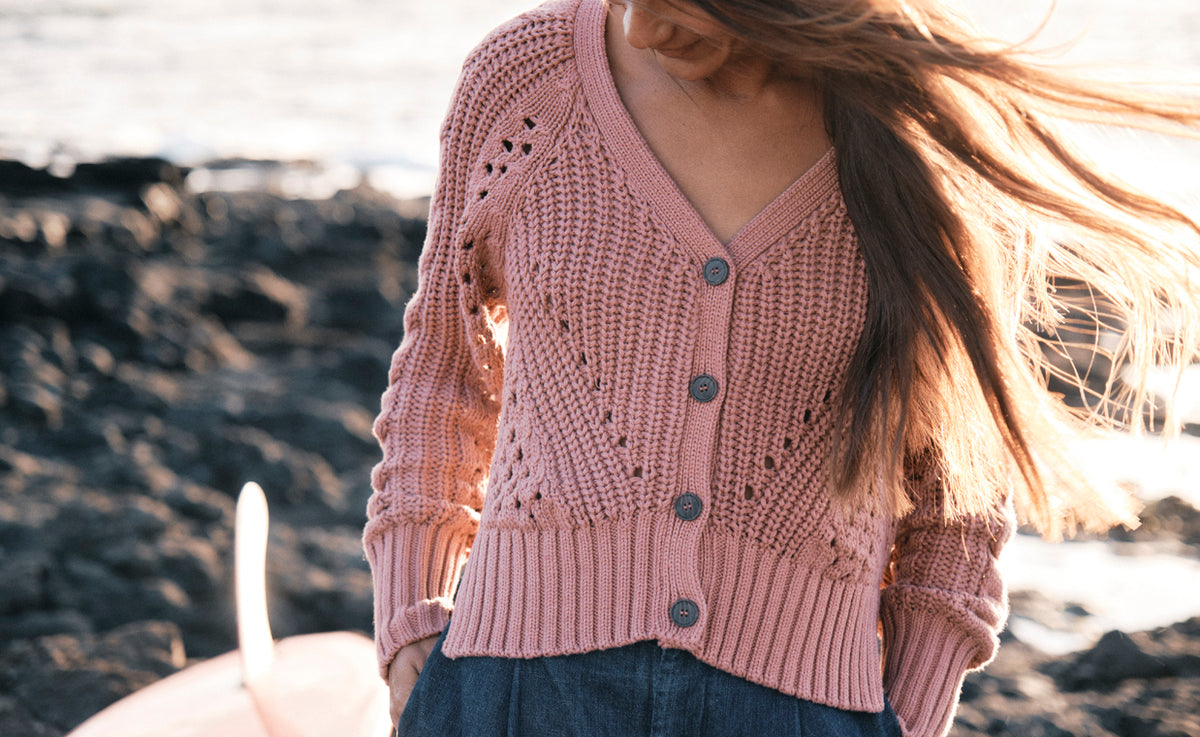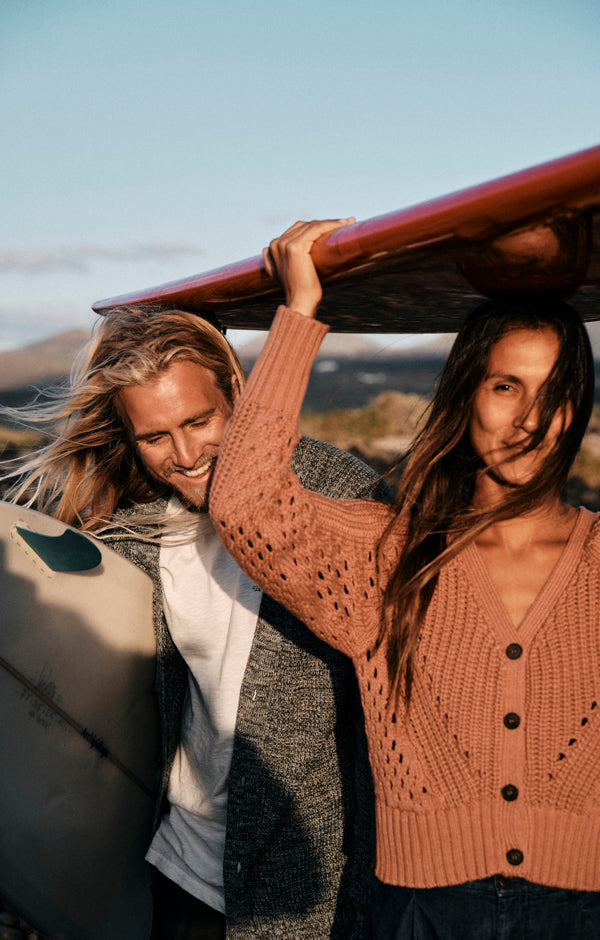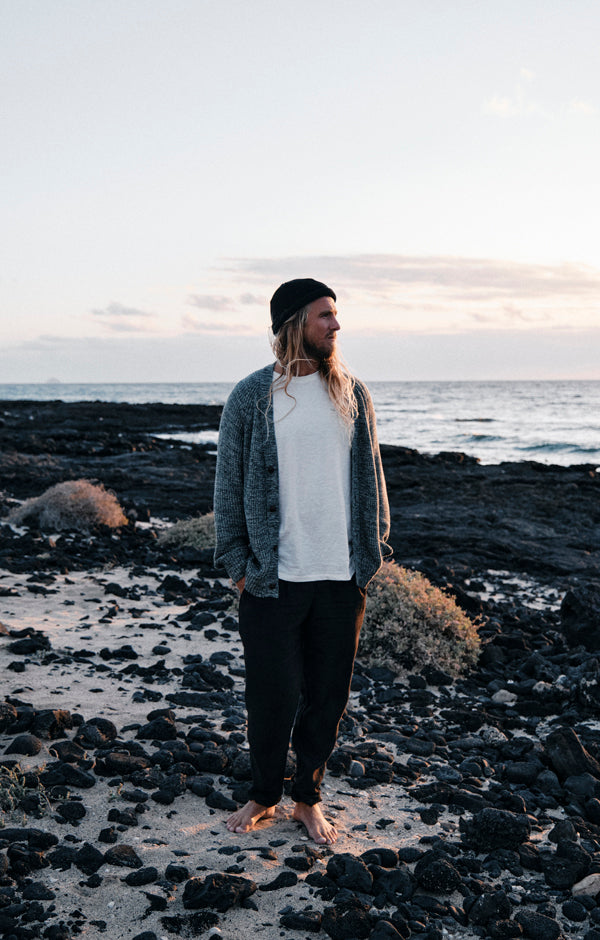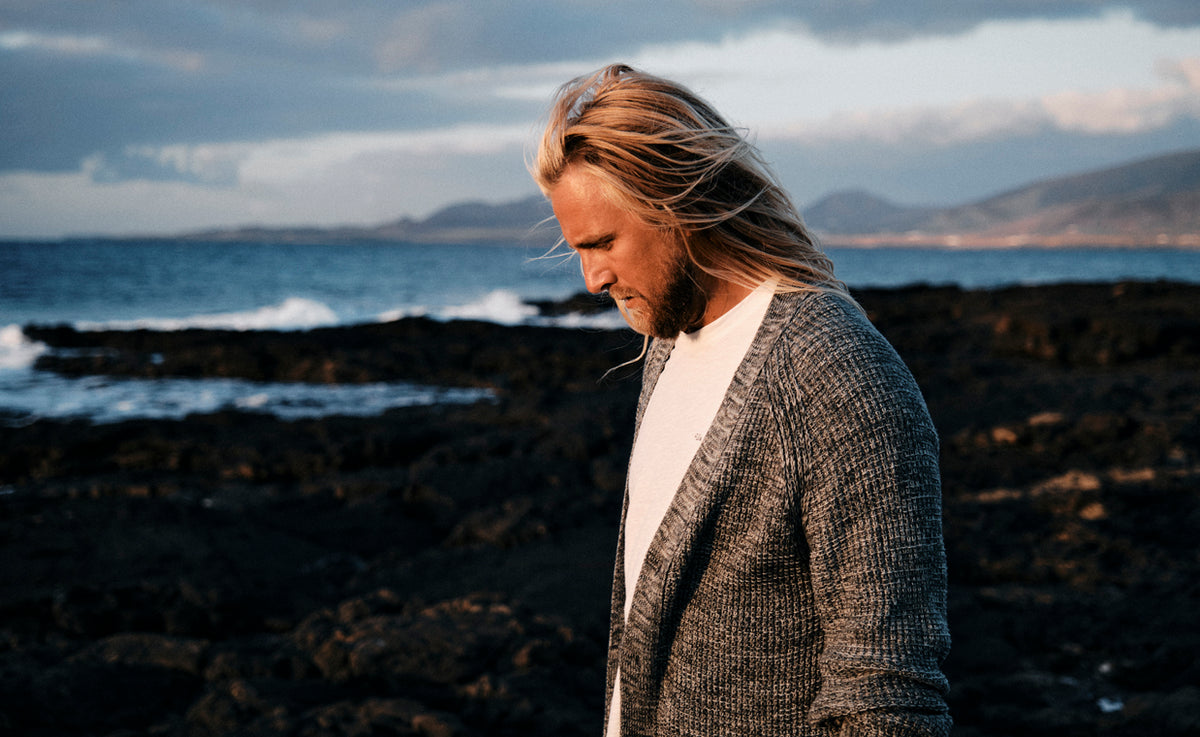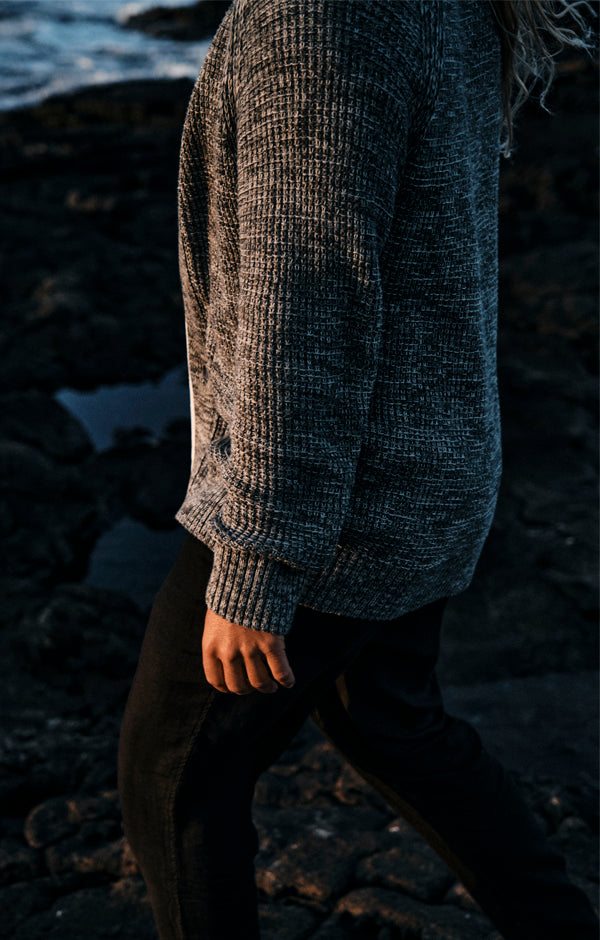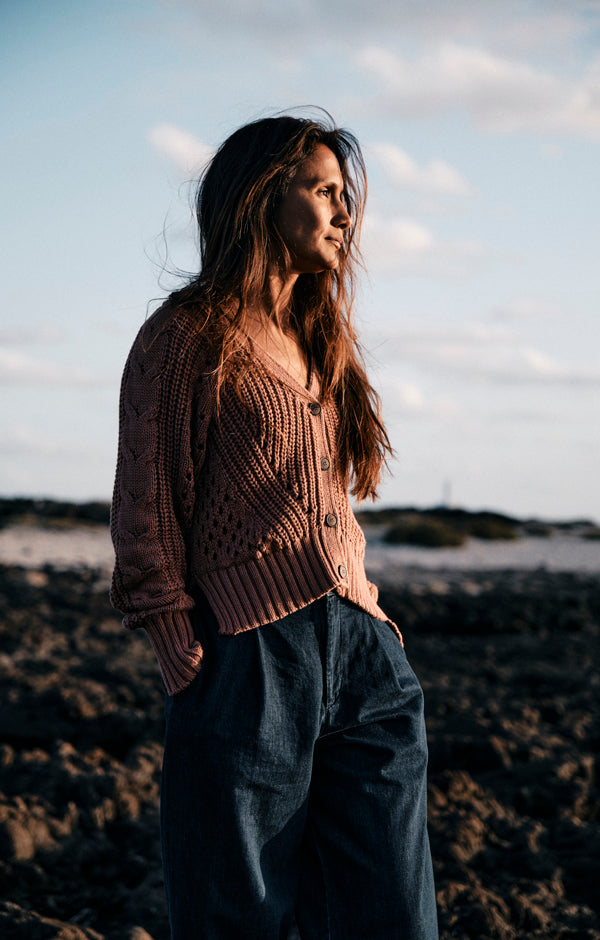 For surfers and ocean lovers alike, the ocean is always calling. Now you've discovered Lanzarote, where does your surfboard point to next?