We stand at the boundary between land and sea, entranced by the powerful waves that have carved out this brutal landscape - once a source of inspiration for Salvador Dalí.
Cap de Creus. Here, the mediterranean has a dark silver quality, and the air is rich with salt. Clouds circle above like vultures waiting to drop.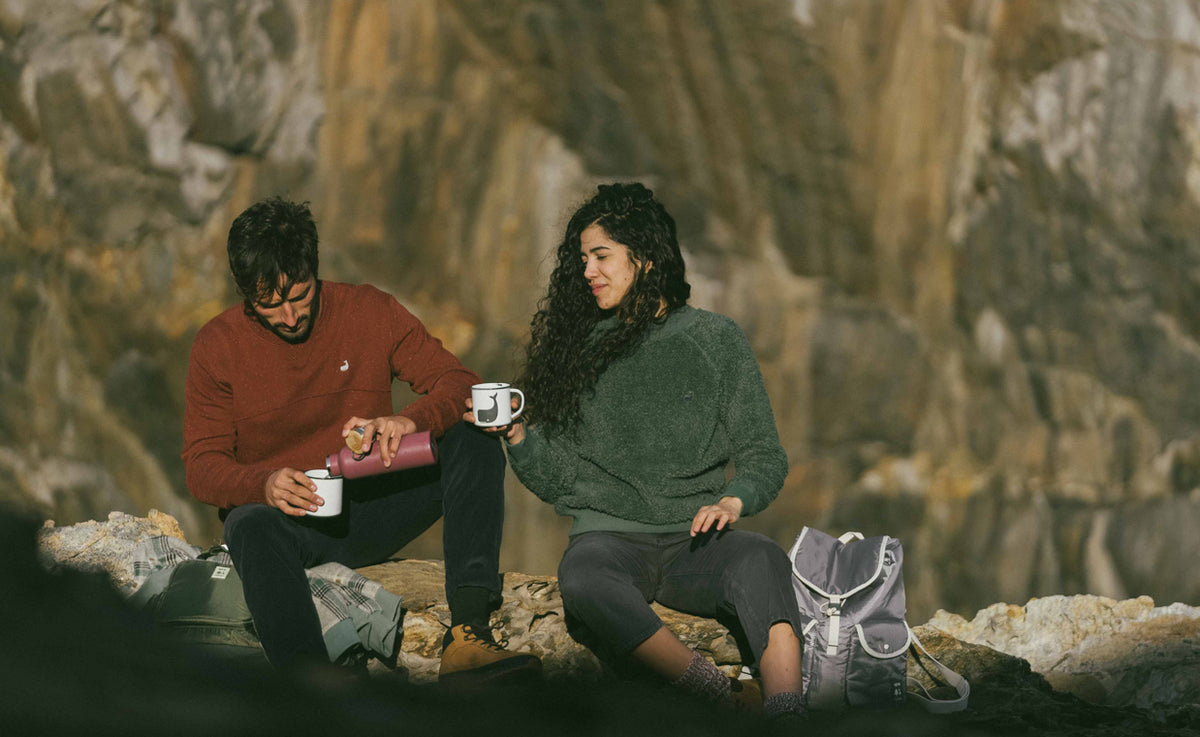 But a ray of light always breaks through the storm. We brought some TWOTHIRDS supplies to keep us going!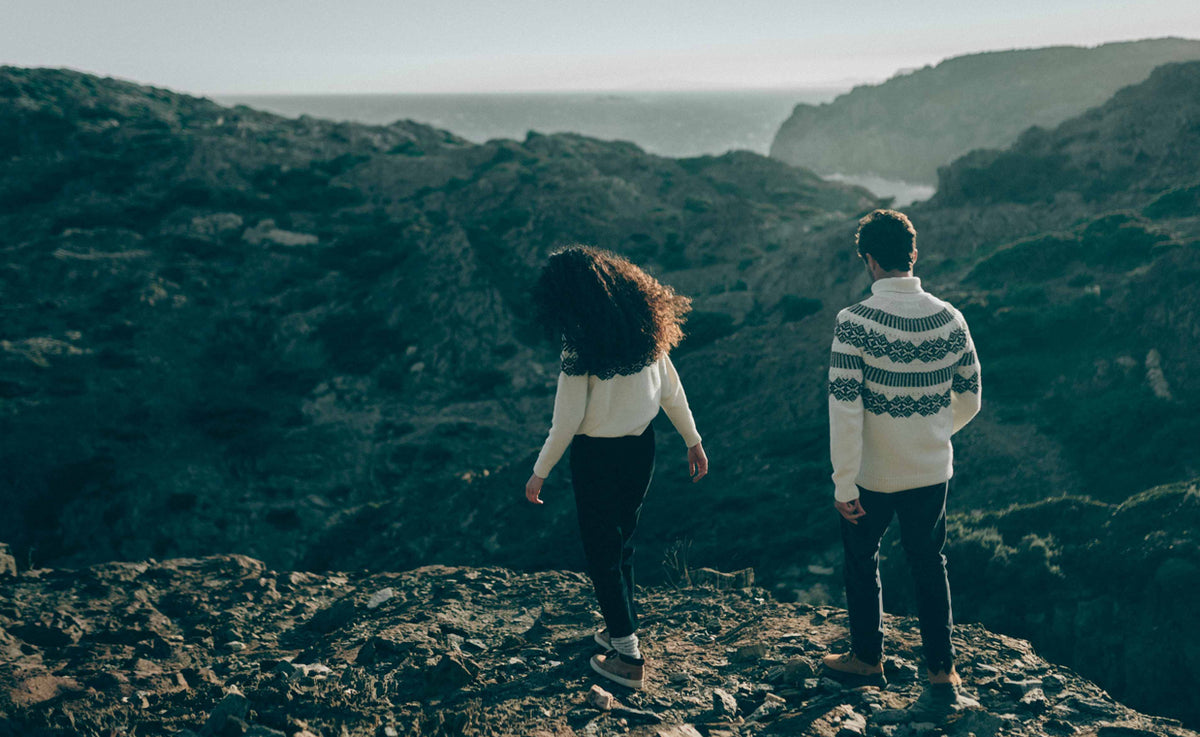 From embroidered bucket hats in organic cotton to premium turtlenecks made of recycled materials. We know we're being good to the earth even as we explore it.
Our little odyssey continues. Carried by the wind - we leap from rock to rock, gain speed, then collapse into smiles and laughter.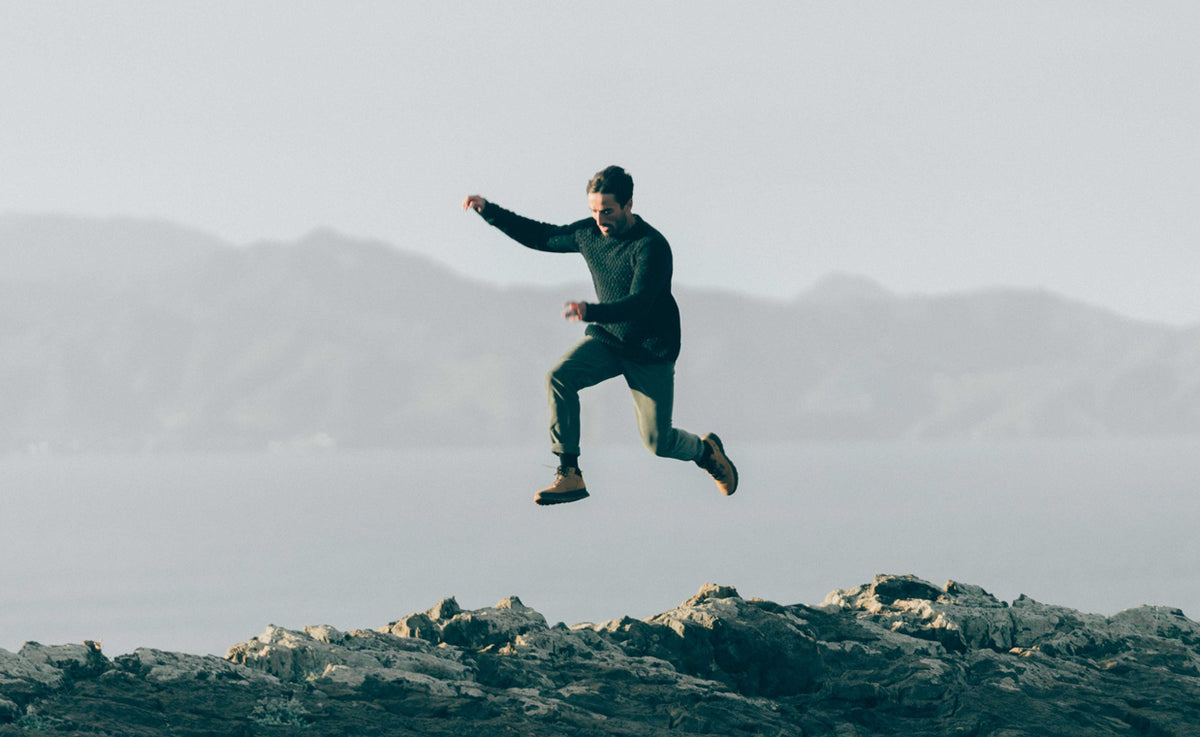 The evening sun throws light onto our Muna knit and the Coastal air finds its way between the threads, to leave us feeling refreshed and warm at the same time.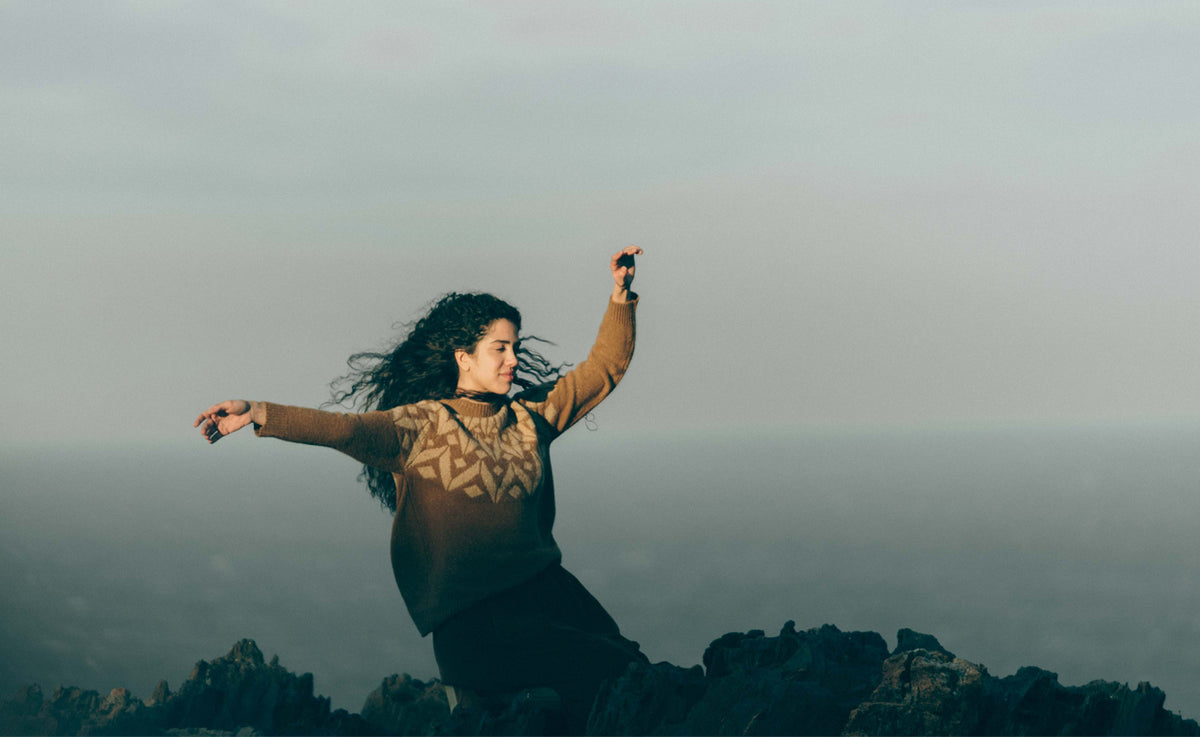 Meanwhile we test run our new men's jackets - with innovative "mini sherpa" fleece, double-track zipper design and water-repellent finish. Made for the outdoors.
Finally, we turn to face the lonely figure of the lighthouse that keeps watch over all that we've discovered and is ready for storms yet to come.