Hello surf. We welcome the coming season by packing our bags with freshly launched swimwear and going on the trail of some wild waves in Tenerife.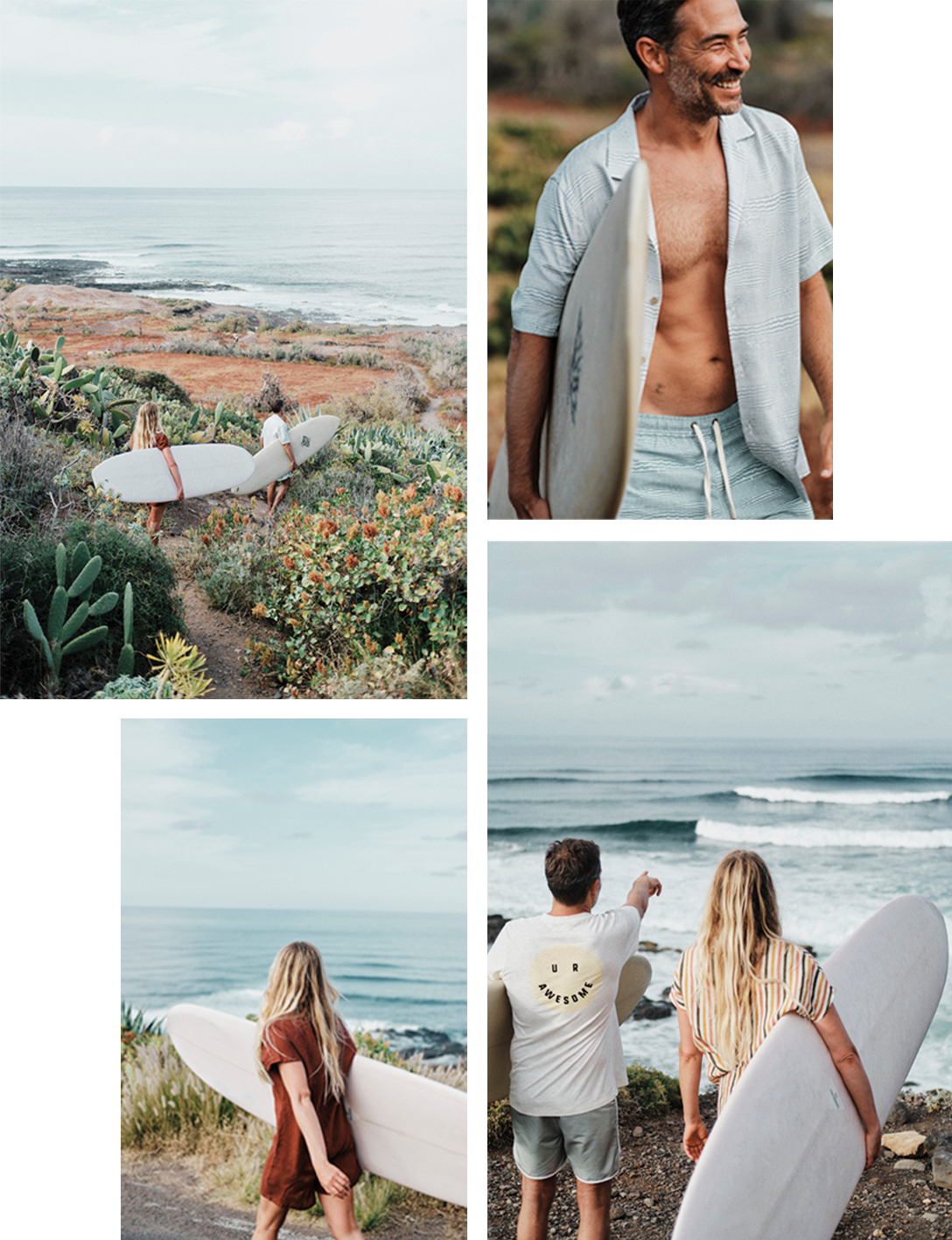 Meet the swim styles with a high percentage of recycled polyamide, sourced from fishing nets lost at sea and fabric heading to landfill. This turns negative impact materials into a force for good - and good weather.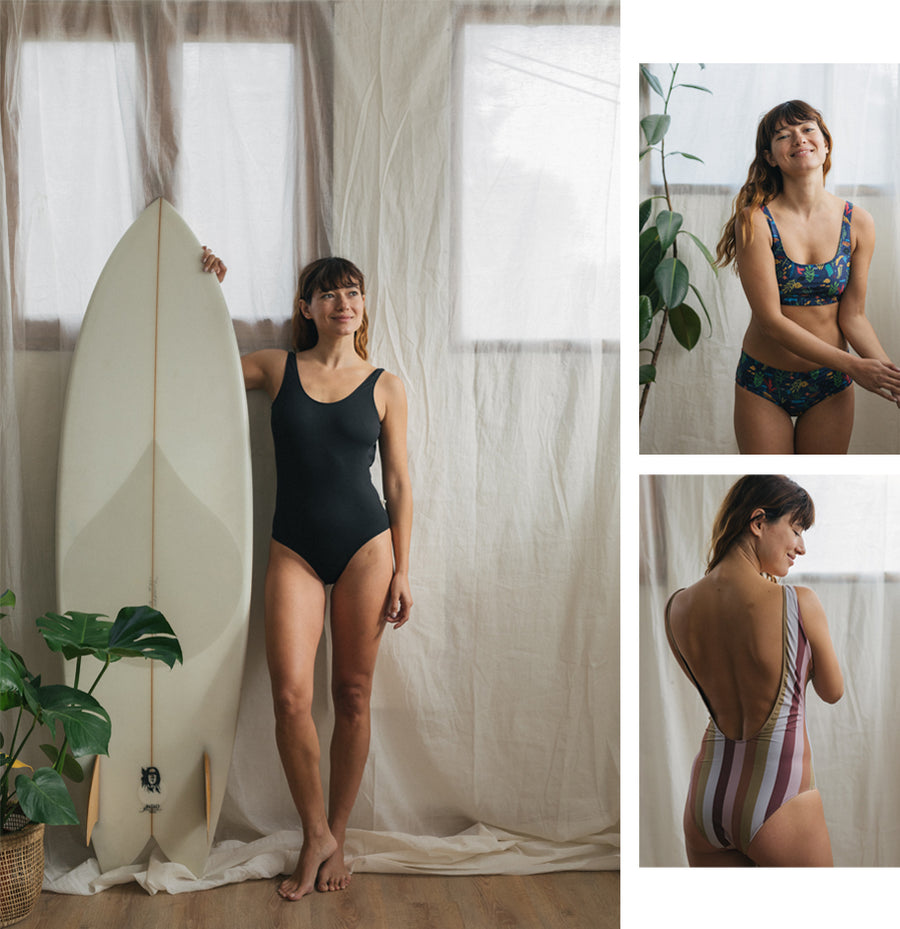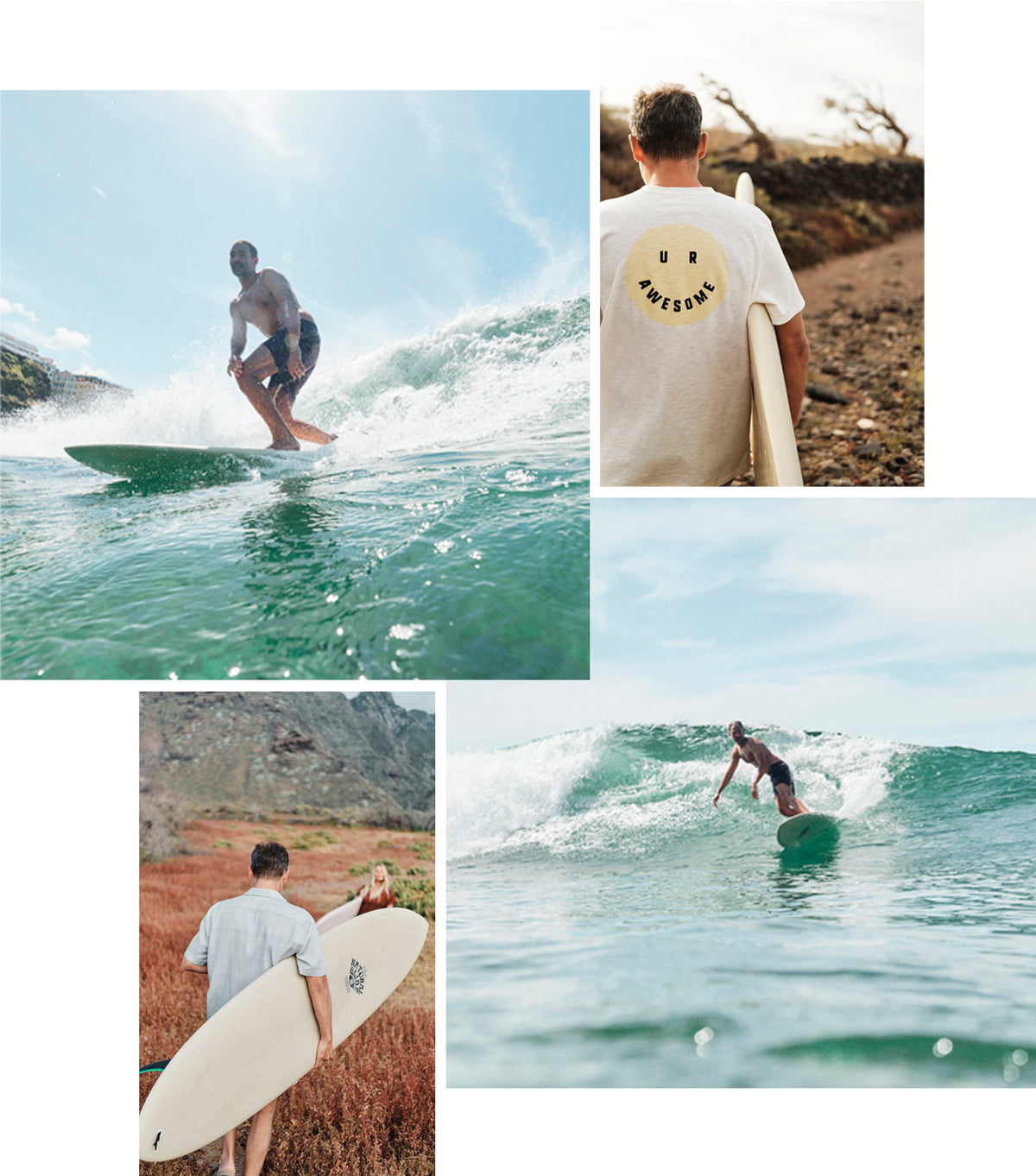 With our boards in hand, we tested the new swimwear and board shorts against frothing waters, rolling swell and relentless sunshine. They didn't disappoint...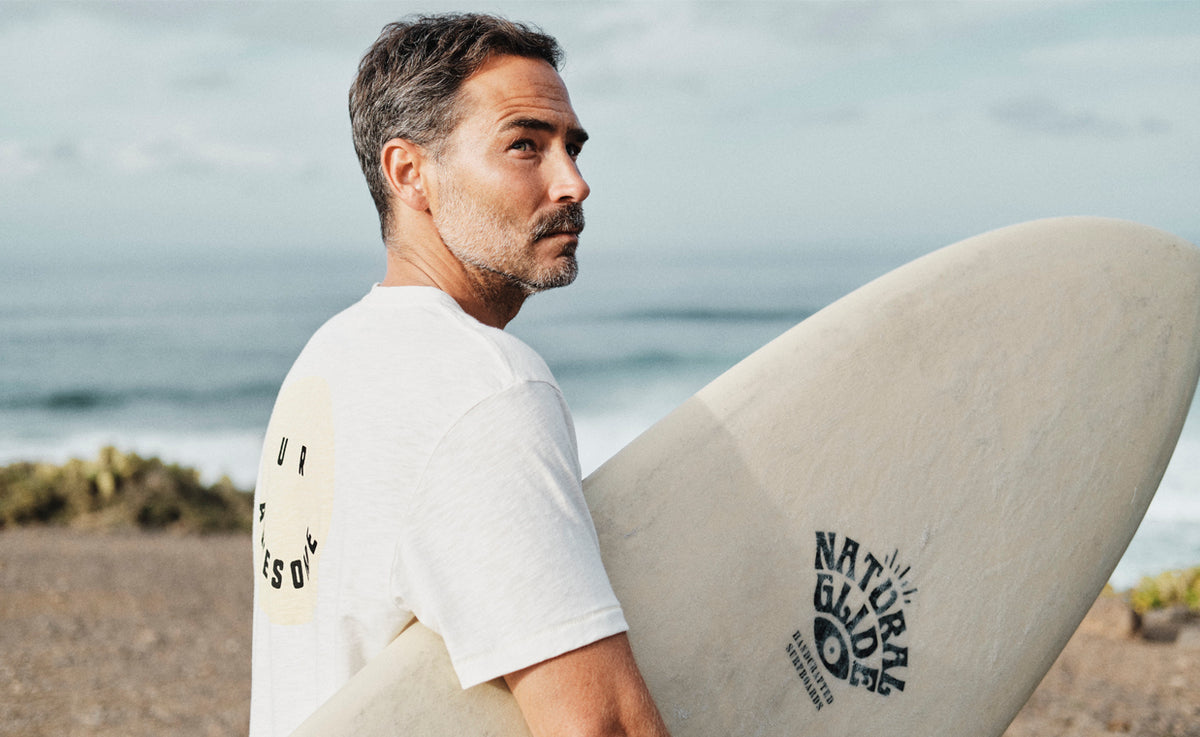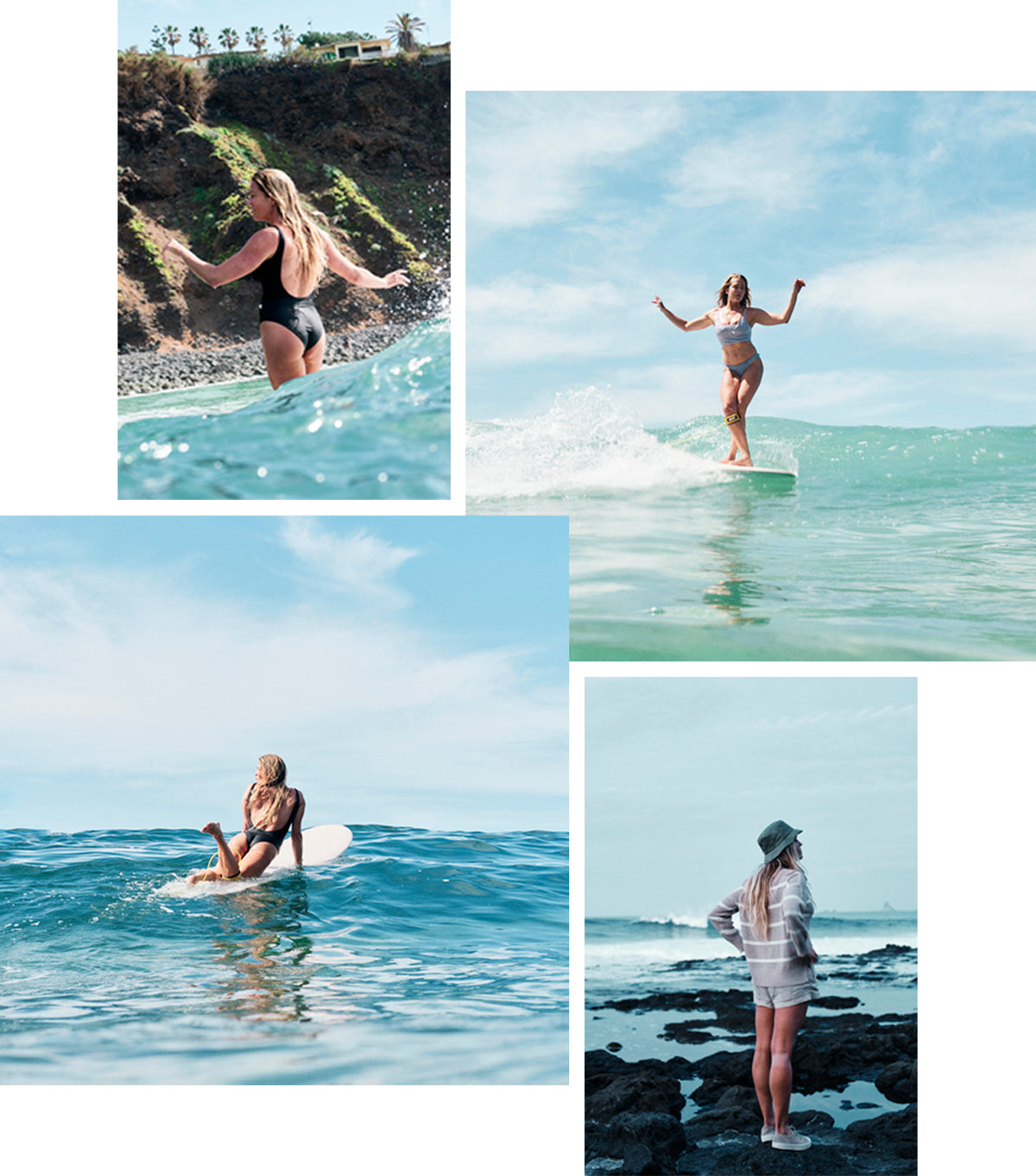 As a lot of plastic (like polyamide and polyester) winds up in the ocean as waste, we prefer to create striking designs that can be truly ocean-friendly. Stretchy, resistant, recycled: made in Northern Portugal.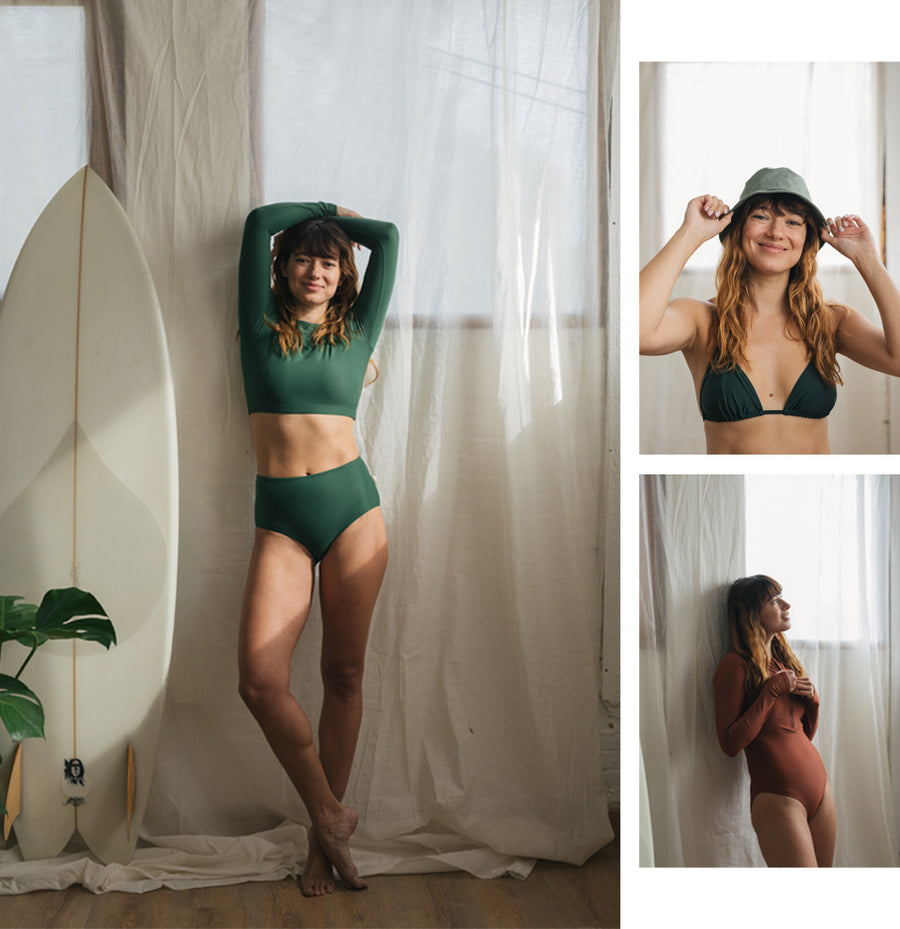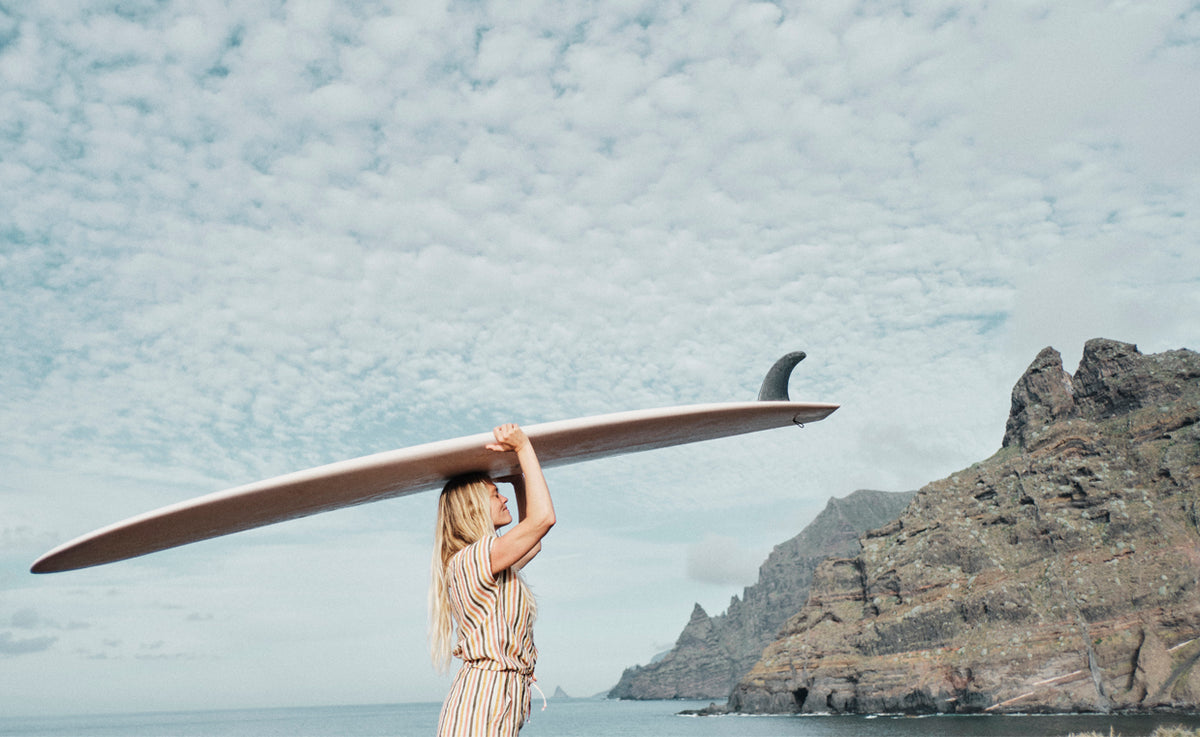 And when you're out of the water, why not try on colourful beachwear? Naturally lightweight for the best onshore break.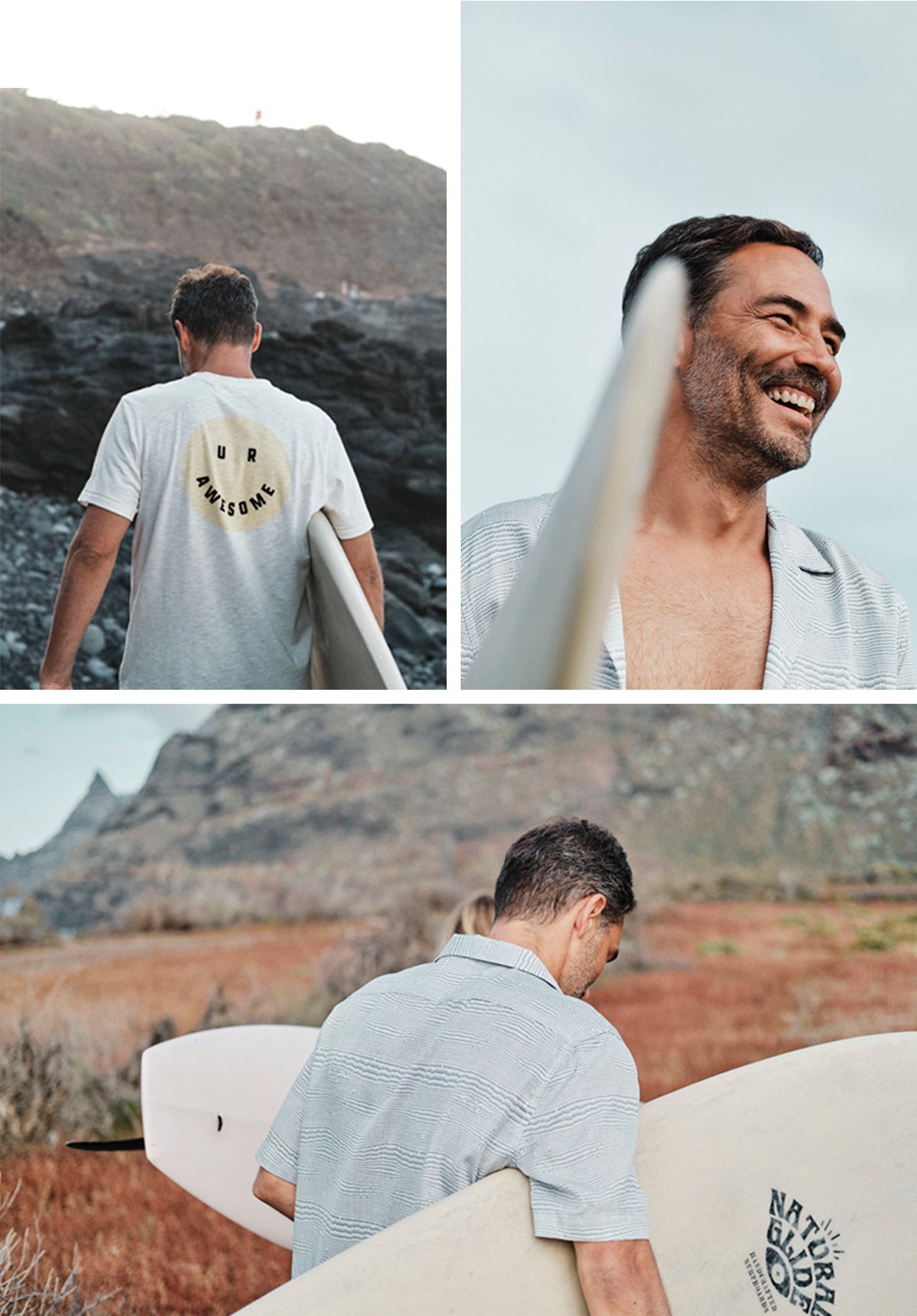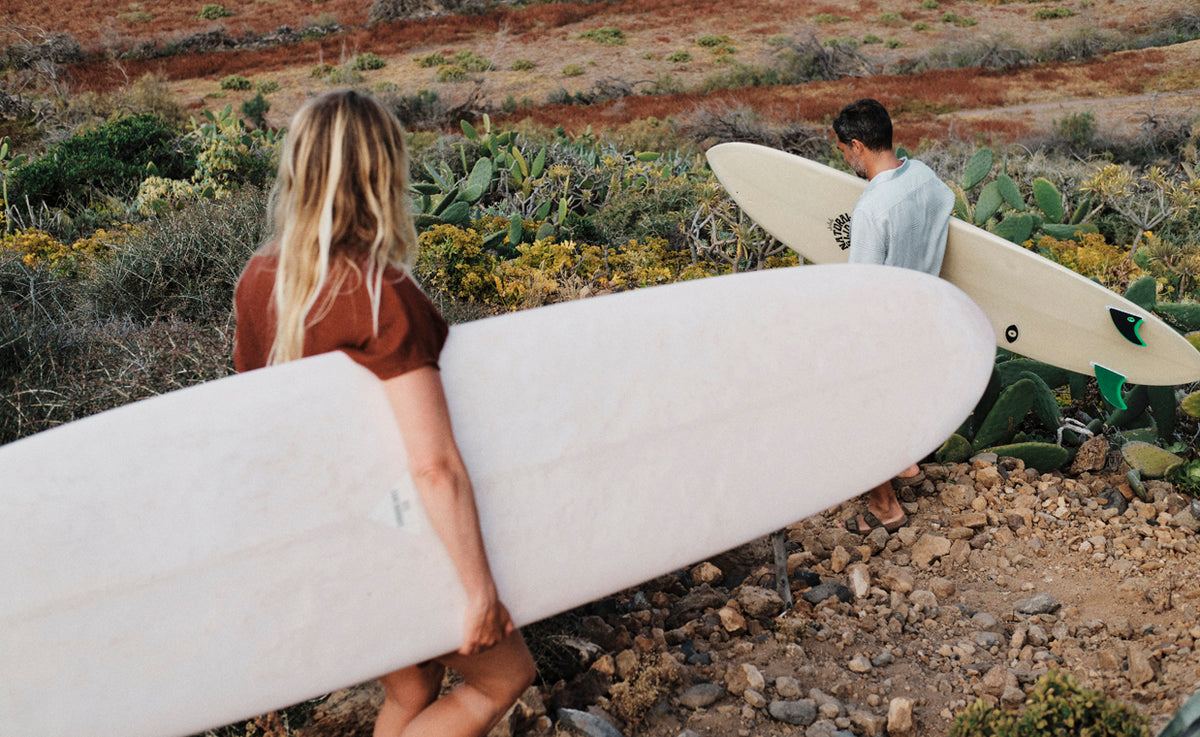 These are the outfits that make getting ready for the beach even more exciting and sustainable. Say hi to happiness.