Peaceful awakenings, bathed in sunlight. Moka pots snoozing on the stove and garments as light as a feather. Welcome to days that flow seamlessly.
Wake up with a smile, to the most comfortable underwear. Ever.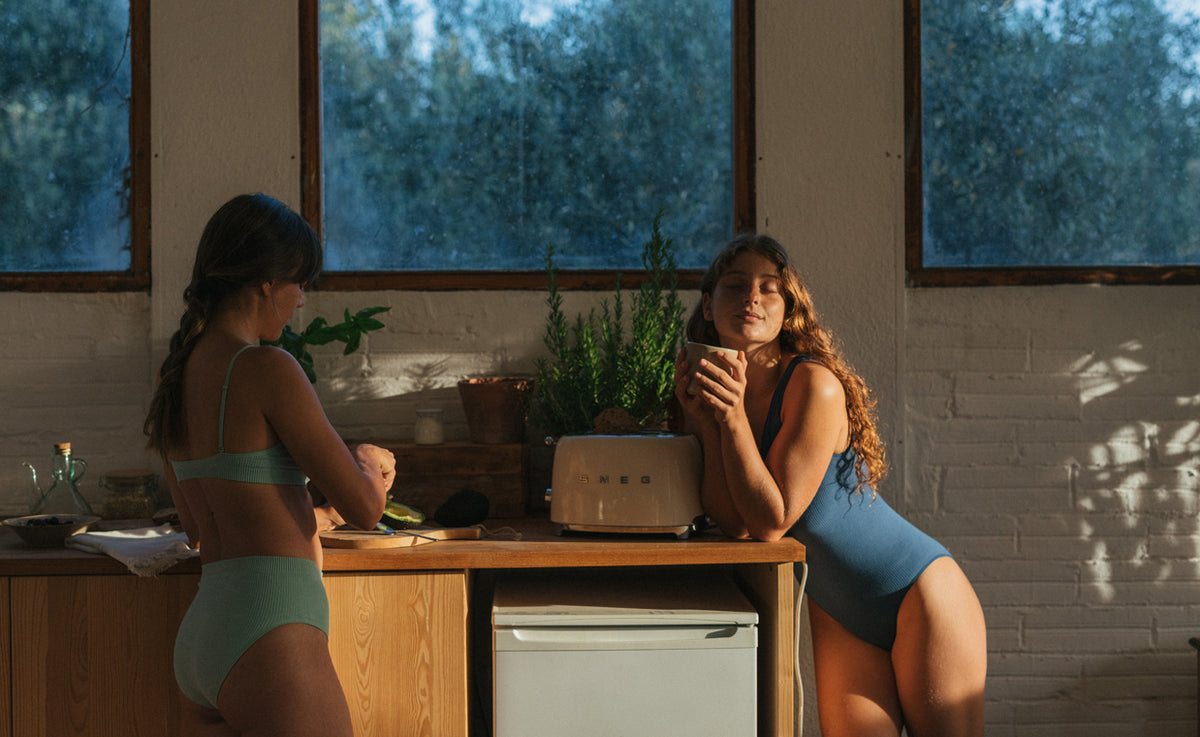 No underwires. No plastic cups. No elastic waistbands. No labels. We've replaced the parts that don't feel right, with seamless fabric that just fits.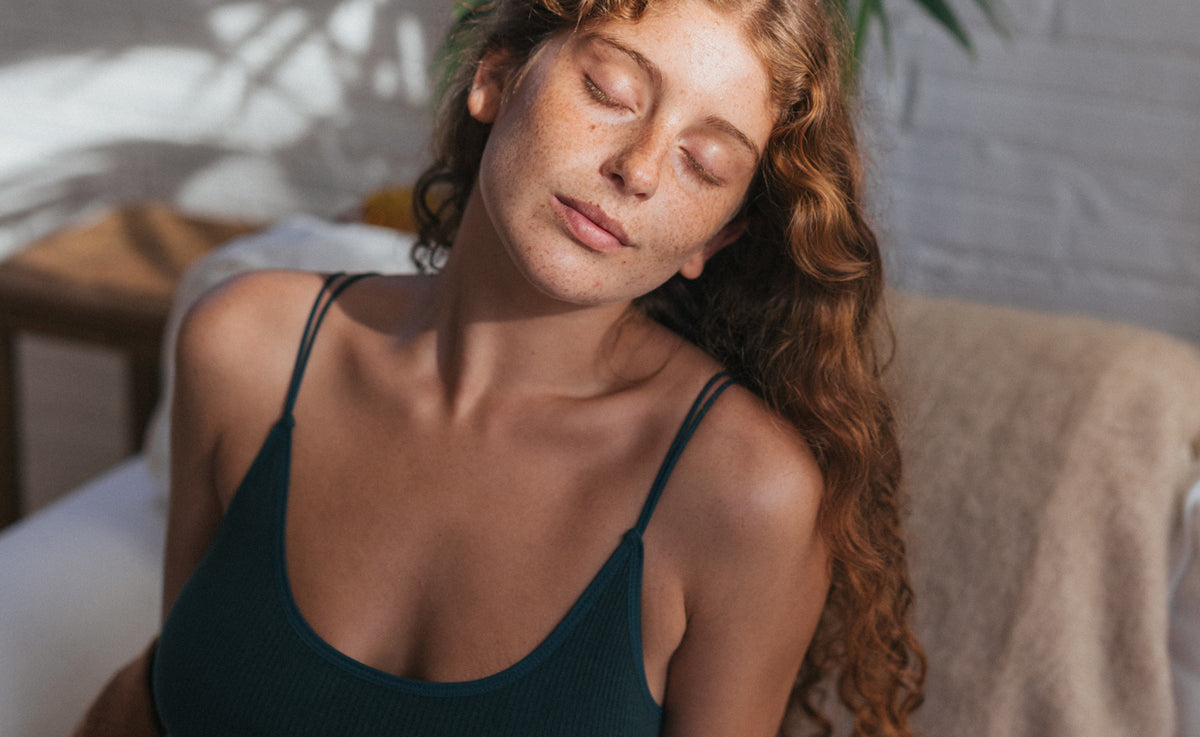 A ribbed organic cotton construction tucks close to the body, adjusting to your every move. Less elastane, yet more stretch.
On lazy sunday mornings, breakfasts run into brunches, as the appeal of the outdoors slowly ebbs away. Our underwear makes relaxing at home feel like the better option.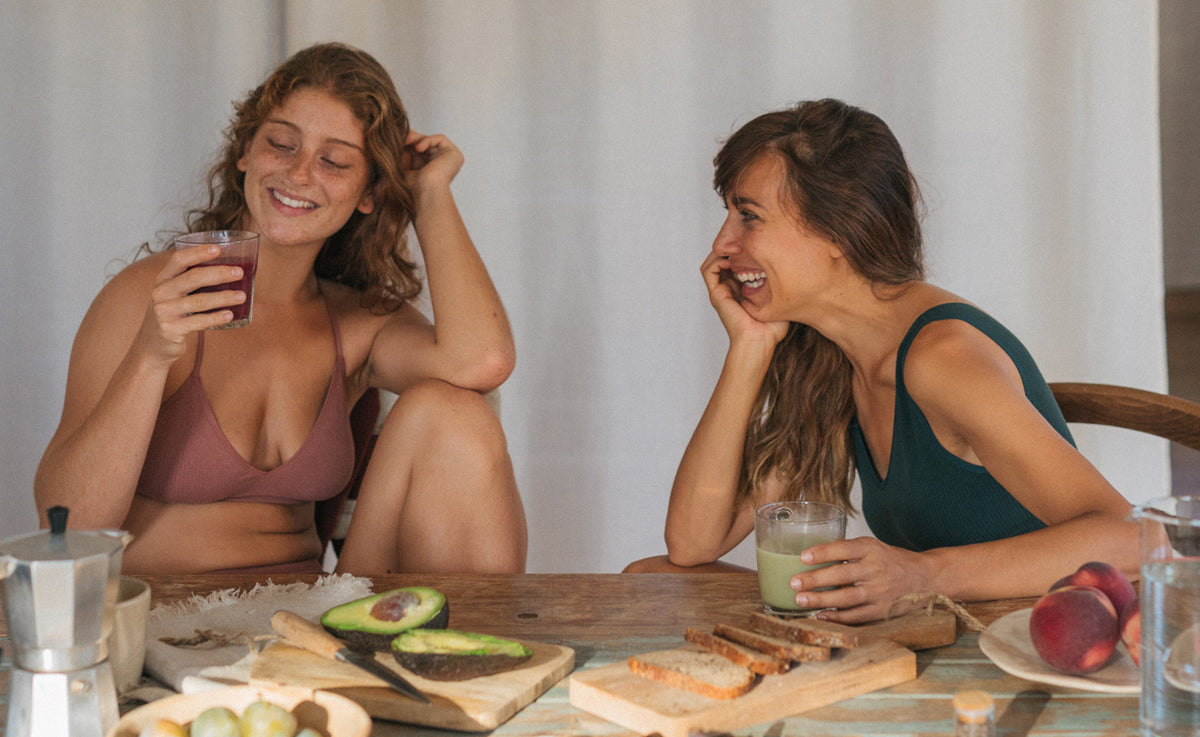 Made using circular knitting methods to weave the yarn directly into a garment. This creates zero fabric waste. Eco all round.
Try our high-waisted bottoms that feel both snug and secure. While our form-hugging bodysuit is perfect for colder or bolder days.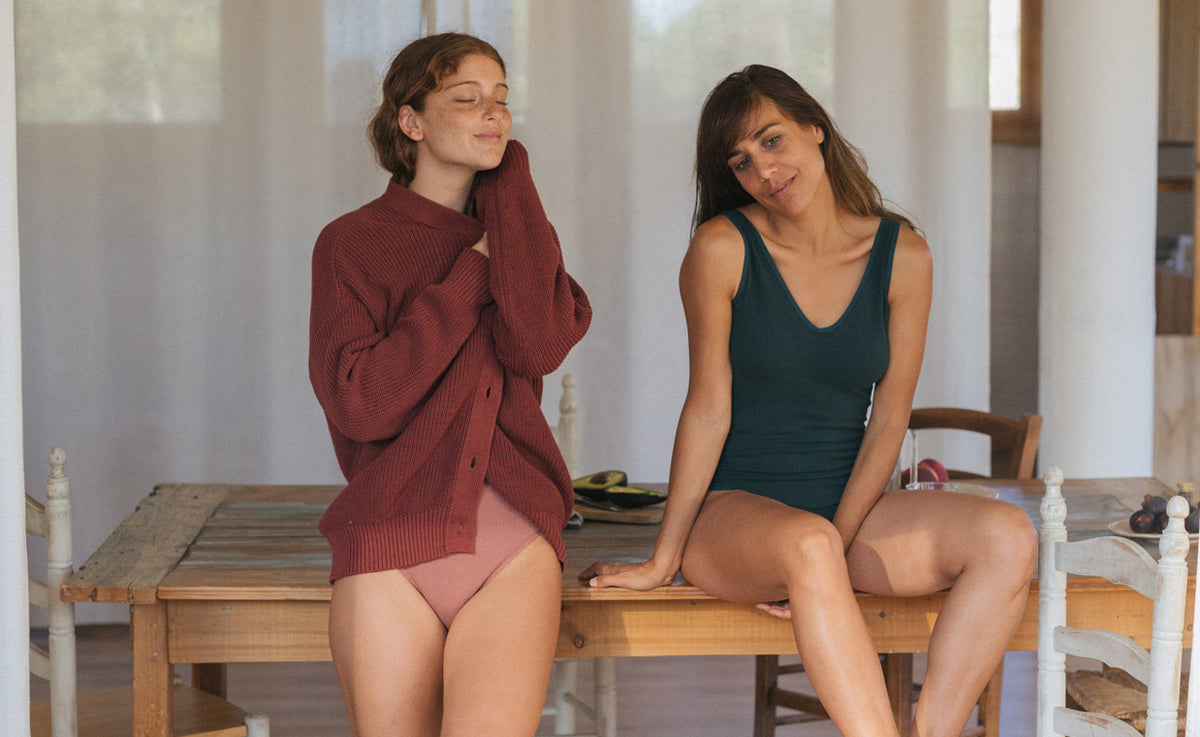 Two bra styles: the Figueral is a classic cut with contemporary detailing. While the Sal Rossa takes lingerie down to its most elegant element.
Soft, strong and sustainable. Underwear that walks away from conventions.