We have a deep respect for people who connect their lives and livelihoods with the sea. Coastal traditions get passed down from generation to generation - just like good clothing. Listen to the playlist while you browse.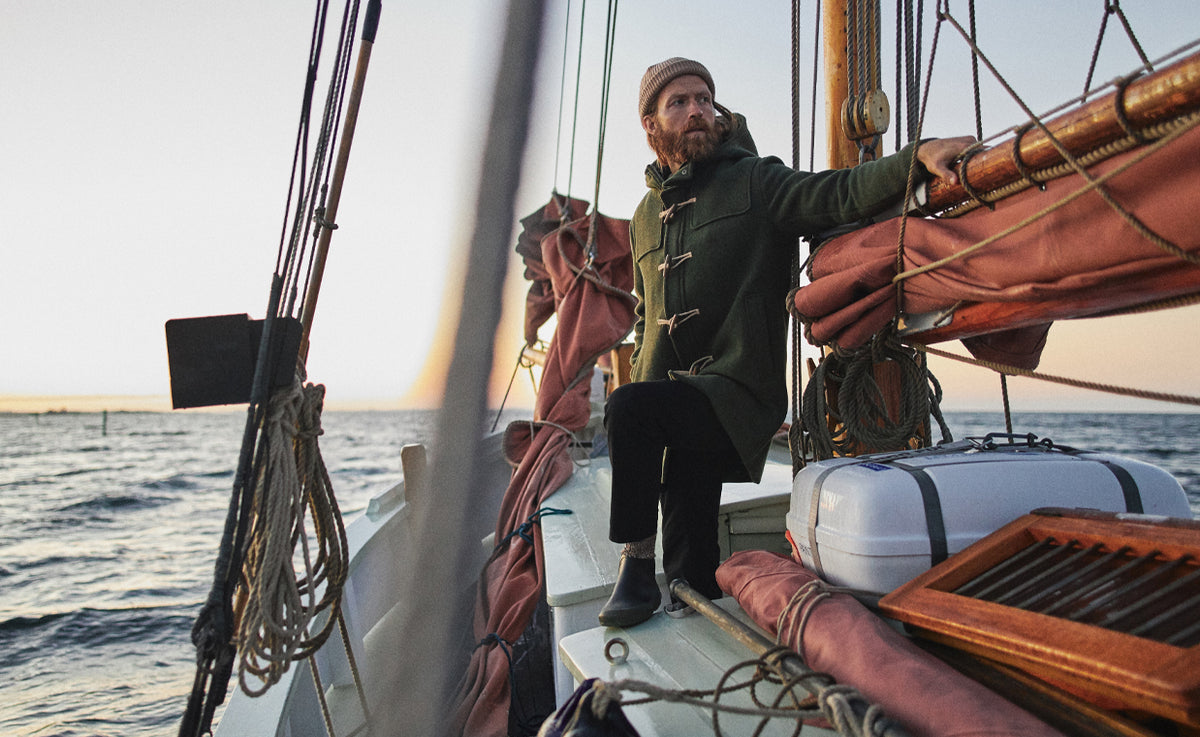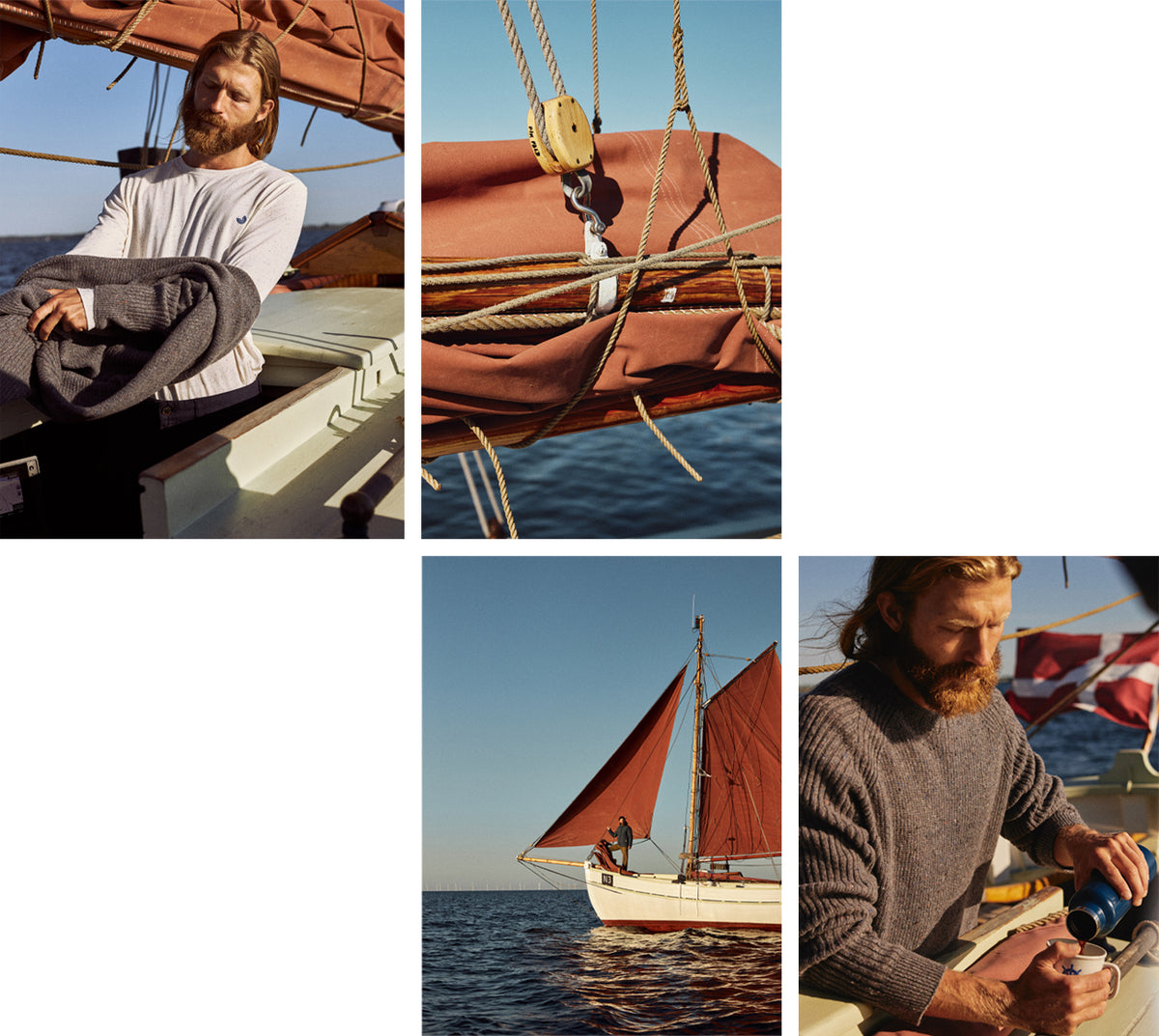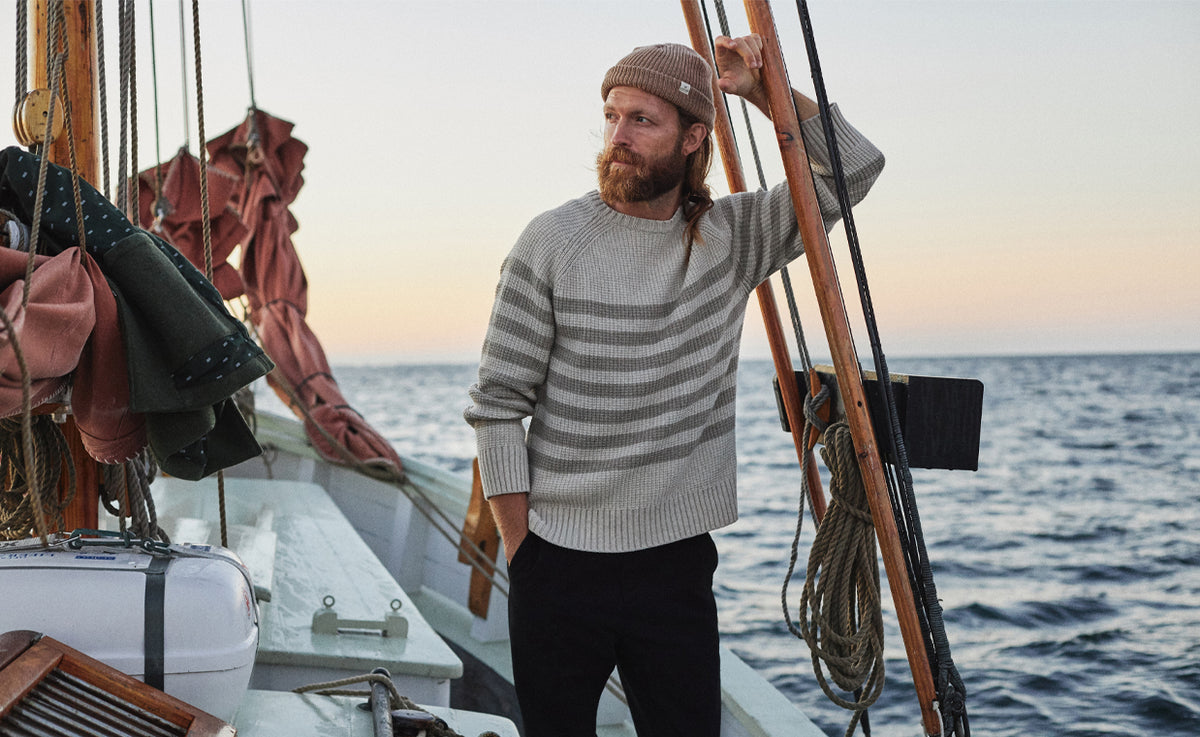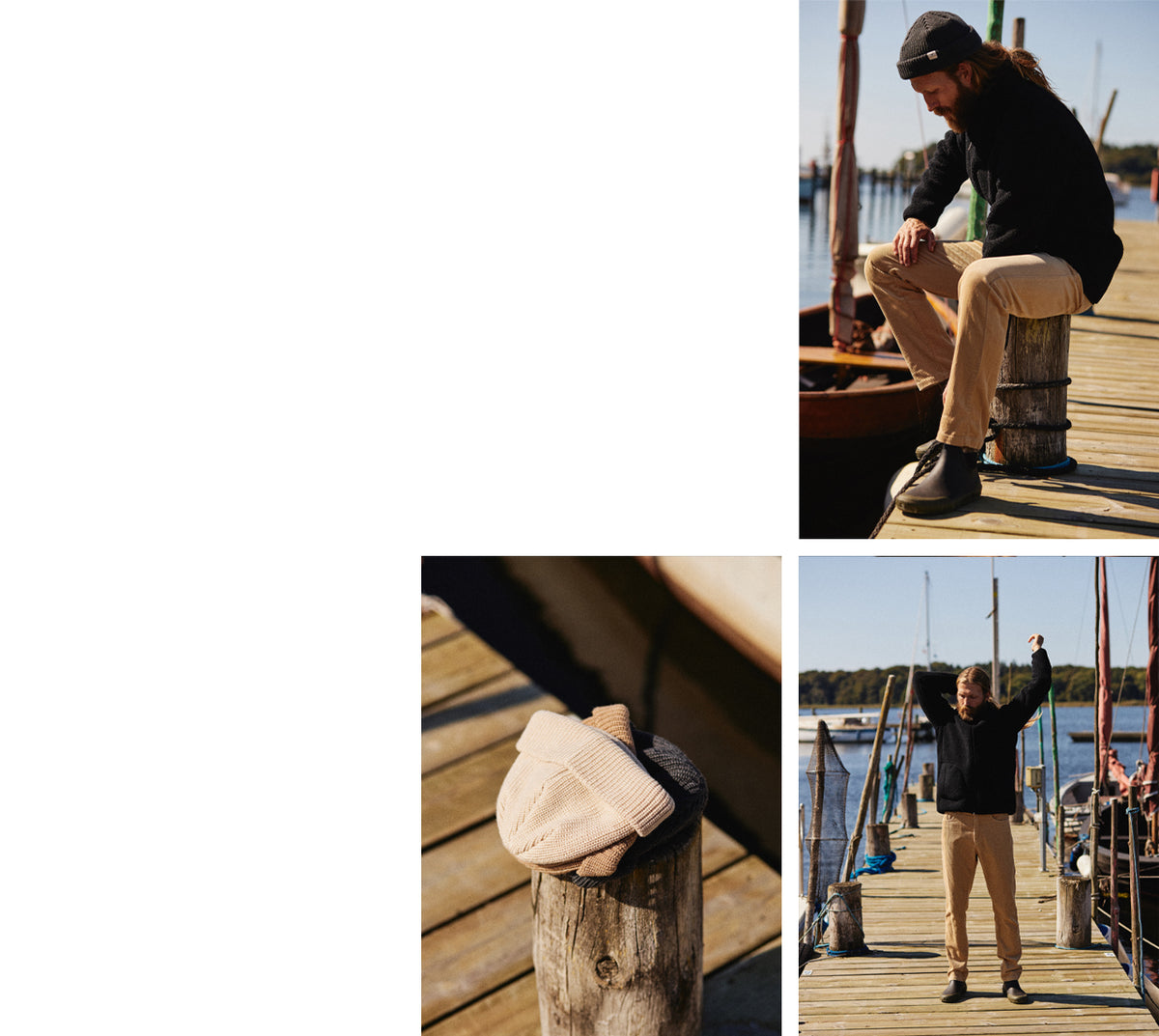 Sun bleached sails and dried-out fishing nets: this Danish harbour is as charming as the oldest sailor's songs. The scent of the sea wafts in off the tide.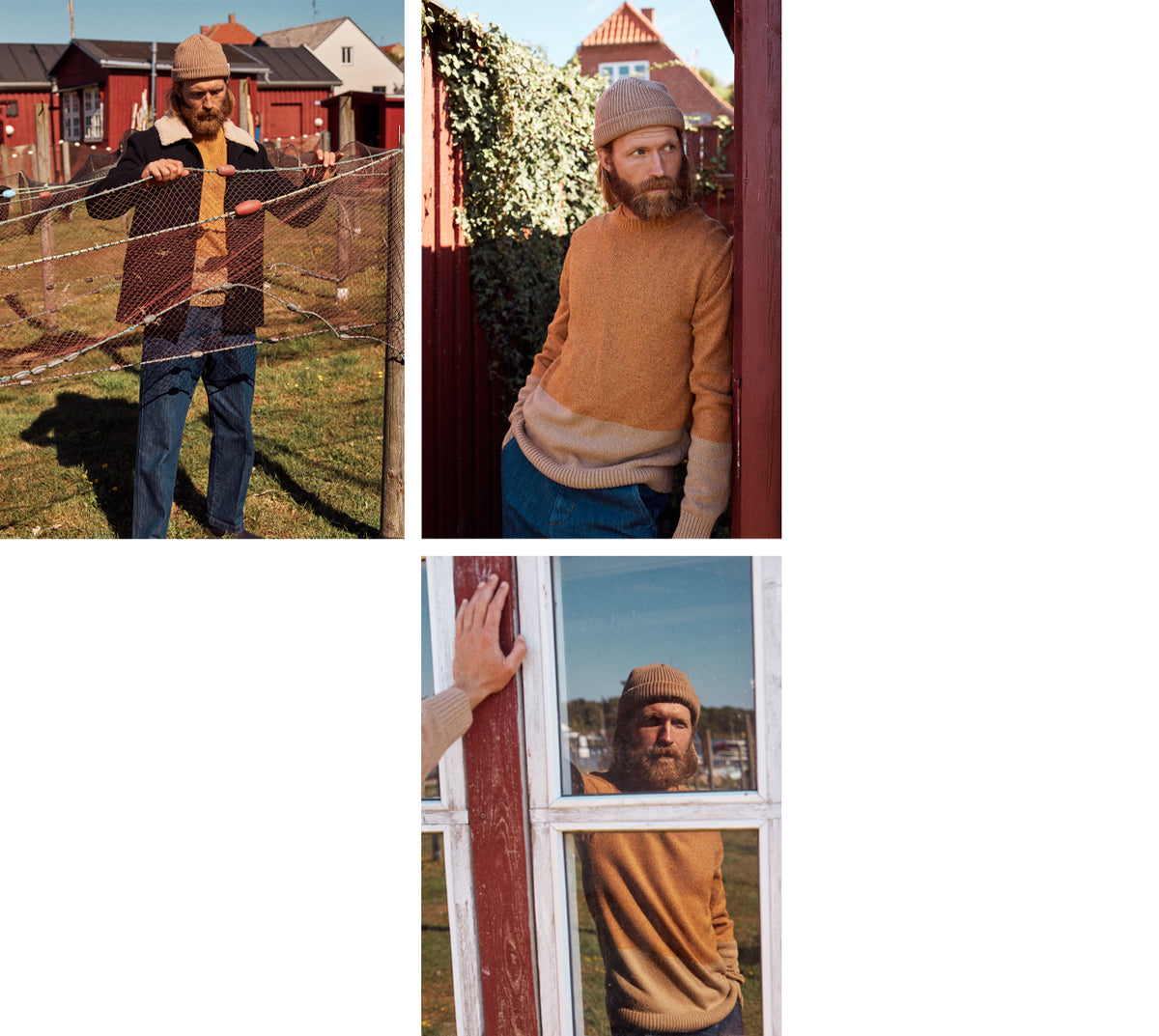 Like a knot that cannot be severed, those who grow up by the coast always come home. To towns that have the ocean ingrained in their history.
We can't guarantee you'll look as masterful as our model, but it's hard not to feel epic beneath these sails! Sea you soon.