Made in Europe
The Holt's high collar neck provides added warmth and comfort while not being quite as snug as a turtleneck or roll neck – perfect for changeable weather days at the beach or in the garden.
It comes in a thick rib design and has a regular fit. 
Designed in Barcelona. Crafted in Portugal. 
All recycled materials

: 35% polyamide, 30% wool, 30% viscose, 5% cashmere

Helps avoid fabric and plastic waste

Warm and durable
The model's height is 1.80m and she is wearing a size M.
Delivery
Delivery times:
Europe, UK and Switzerland:  1-10 working days.
Norway: up to 14 days.
USA: 3 to 4 working days.
For pre-order items, add the above delivery time for your region to the dispatch date.
For orders over 60€, we offer FREE standard delivery to European countries. For orders under 60€, delivery will cost 4.90€. 
*No delivery is available to the Canary Islands
For orders over 60£, we offer free standard delivery to the UK. 
For orders under 60£, delivery will cost 9.90£. 
For orders over 100CHF, we offer free standard delivery to Switzerland. 
For orders under 100CHF, delivery will cost 9.90CHF. 
For orders over 1,120NOK, we offer free standard delivery to Norway. 
For orders under 1,120NOK, delivery will cost 111NOK.
In Norway, import taxes will be applied and are determined by customs. We do not cover or foresee customs handling fees for Norway. Switzerland and the UK (including Northern Ireland) are now exempt from such fees.
Delivery cost to USA: 9$. Free shipping for orders over 200$.
Paid 24h Express Shipping available on EU orders.

Prices
For the EU, UK and Switzerland all displayed prices include respective VAT charges. VAT rates may vary between EU countries.
Returns
HOW CAN I MAKE A RETURN?
The way you make a return will depend on your location. Please consult our FAQs for full details.
DO I NEED TO PAY FOR MY RETURN?
Yes, as specified in our Terms and Conditions you will need to pay your return shipping costs.
For EU, UK and Switzerland customers, this cost will be deducted from your refund. If returning from Norway you can choose your preferred carrier and shipping rate.
For US customers, shipping is paid for during the returns portal process.
Materials
Fine Wool
Welcome to Warm.
There's no material quite like wool, with its rugged quality, feeling of homeliness and preparedness for tougher conditions. 
It absorbs up to 35% of its own weight in moisture and prefers to be aired out for a day rather than put in the wash! Making it all the more eco-friendly. 
We use two types of wool: Shetland, a thick and warm weave, or Merino which is soft and thermoregulating. Both are mulesing-free. This means putting an end to the painful procedure where skin is carved away from the sheep's backside. 
Wool that is crafted with care, starts with sheep who are treated properly.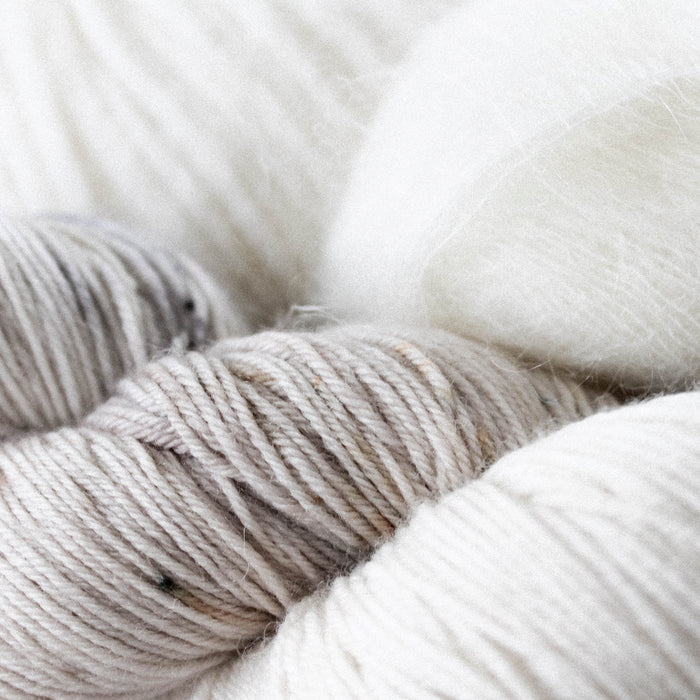 Viscose
Viscose can be considered the predecessor of the modal fabric. It is a cellulose-based textile, similar to the modal rayon. The process of creating viscose rayon is a highly complex one. It definitely involves more chemical treatment processes, which is why our long-term plan is to replace viscose with other fabrics. It is a step-by-step process.
At TWOTHIRDS, we use viscose mainly blended with other, more sustainable fibres. The combination with linen or hemp, for example, makes durable and soft-to-touch fabrics. Viscose is a long-lasting and viable material, which in turn makes the clothes withstand a lot of wear and tear. Since durability is also a form of sustainability, viscose is a viable option until further research has provided us with a more eco-friendly alternative.