Above the city lies Barcelona's "best kept secret", a series of gardens bursting with plants from different continents. The perfect opportunity to travel without going anywhere at all.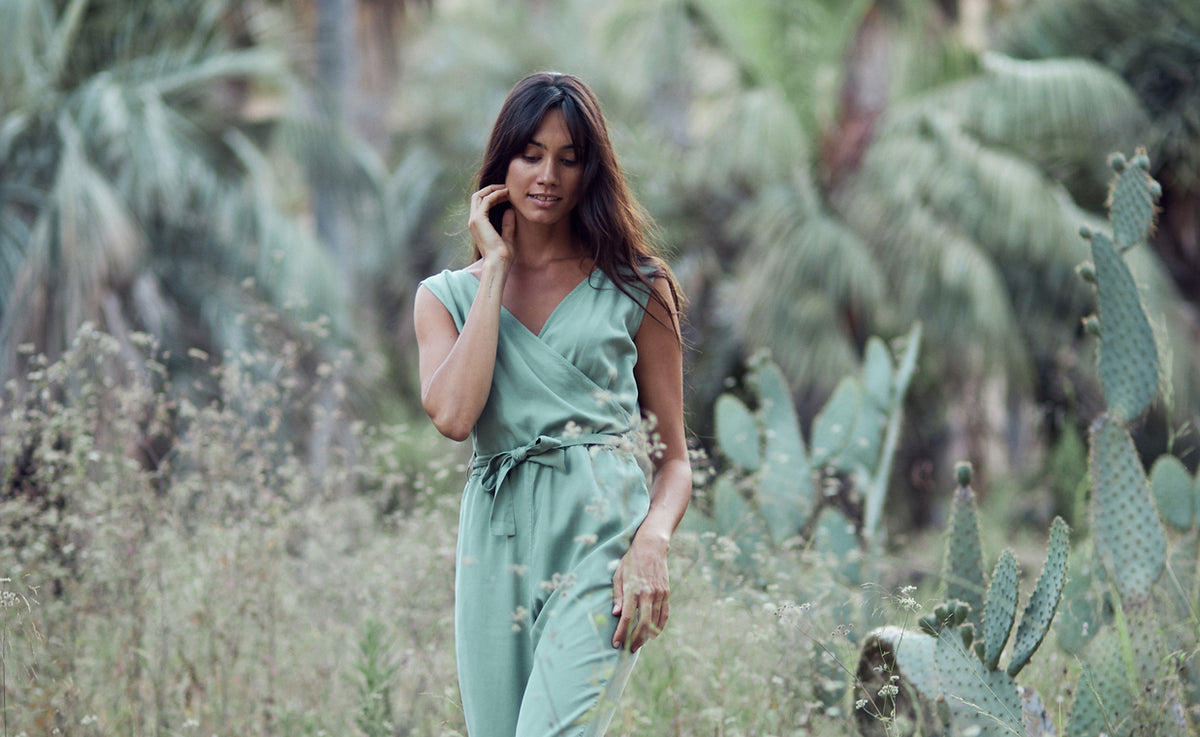 Meadows of wildflowers come into bloom, an open invite to find a path, sit among them or collect a few for home.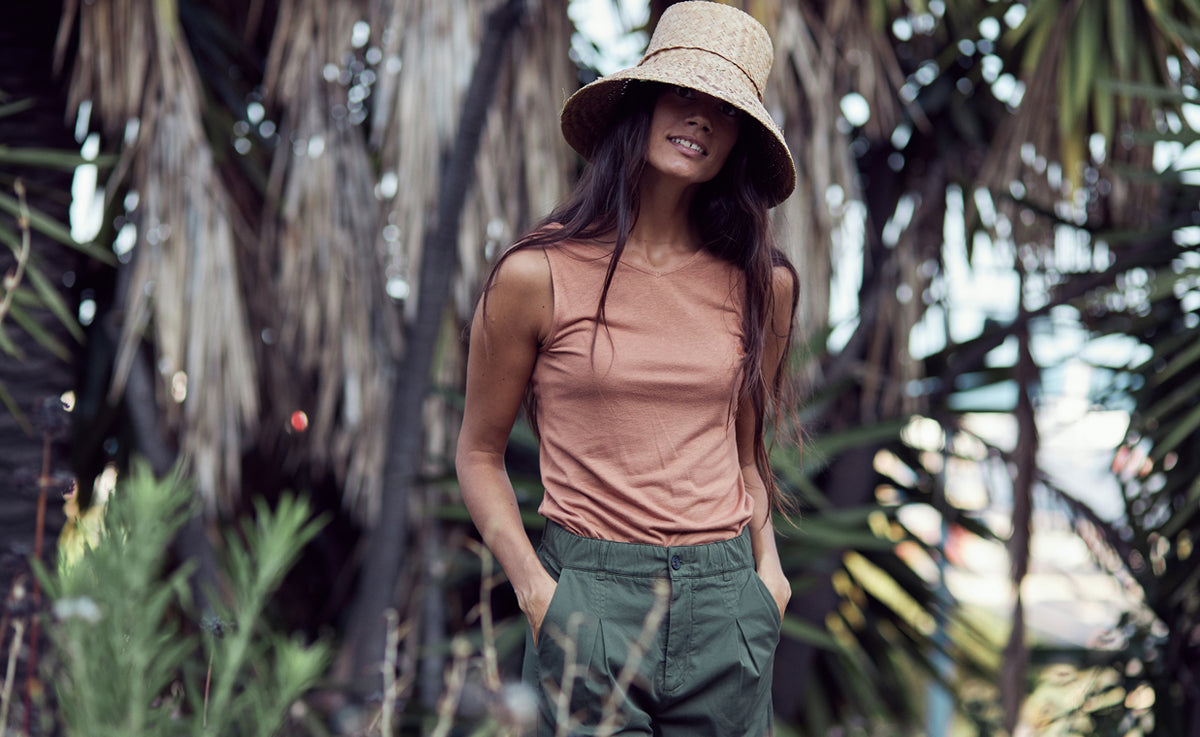 Whether coming towards or walking away from the sunny season - our latest capsule is made for fresh air, with flowing dresses that stay comfortably cool.
And our summer skirt is a retro look showing off large corozo buttons made from vegetable ivory. Here, paired with an elegantly simple shirt style, Izaza, in linen.
As we walk around the garden, we stumble upon delicate plants that reach for the sky and blossom into beauty.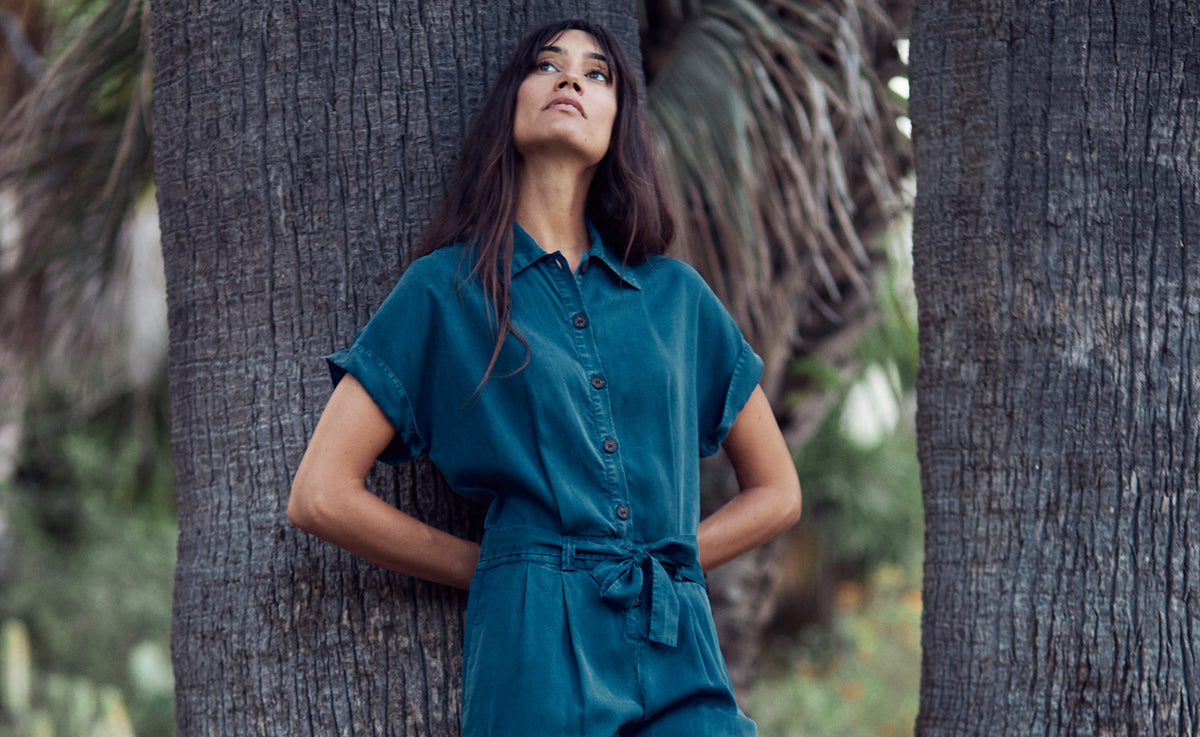 Few places could be more fitting for our ecological clothing like the deep blue Thasos jumpsuit, made with gorgeously soft TENCEL™ from trees.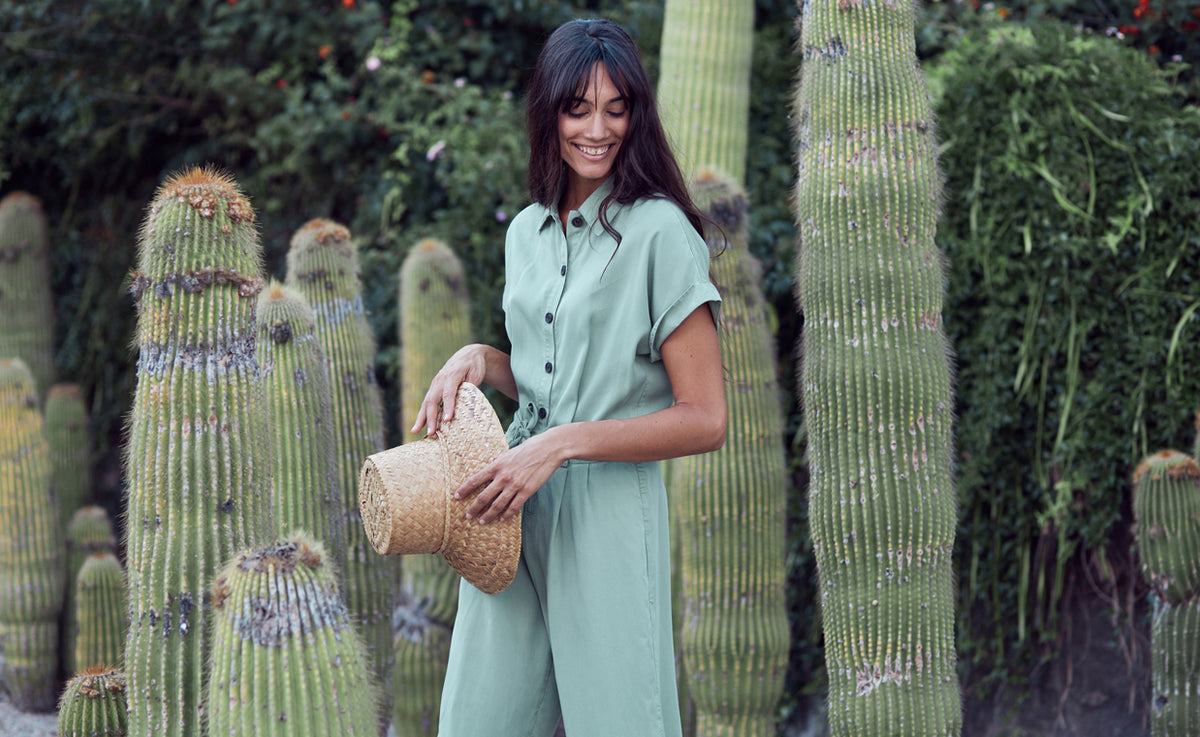 Inspired by walks in the woods and all the sights and senses of the world around us, Explore the Garden is made to do just that.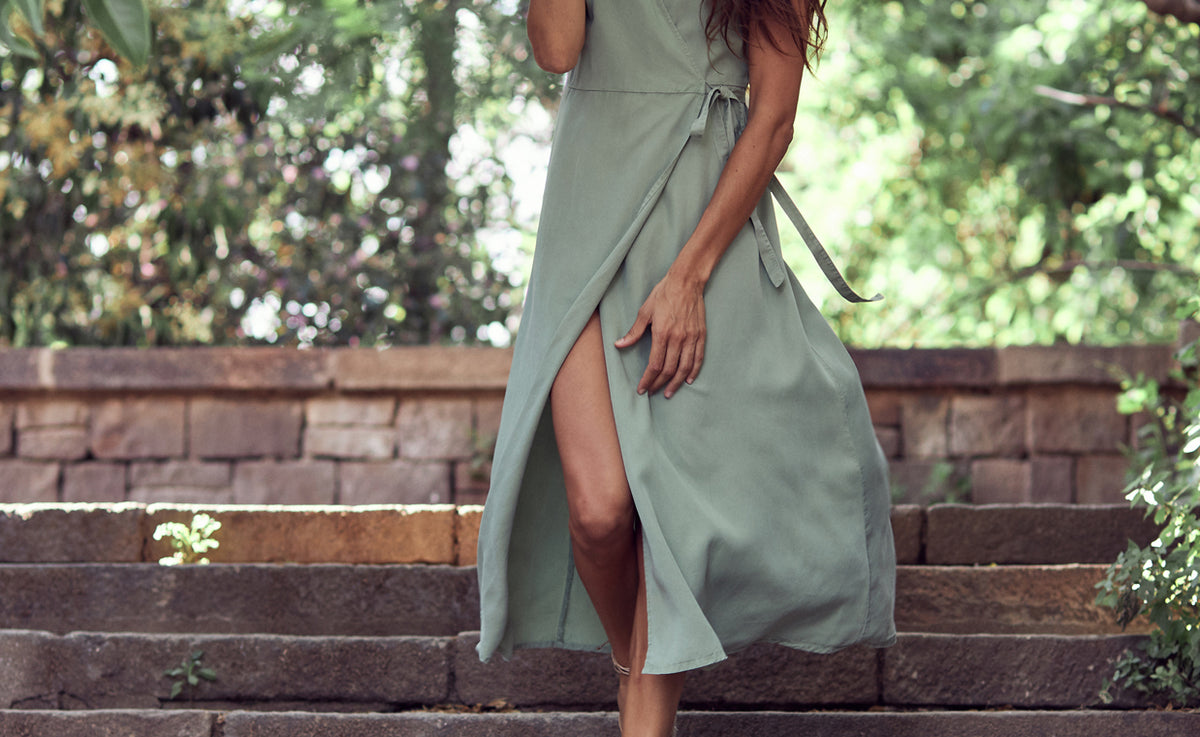 Let your mind and body wander. Take a trip back to nature.